6 Ways to Make Your Christmas Celebration More Meaningful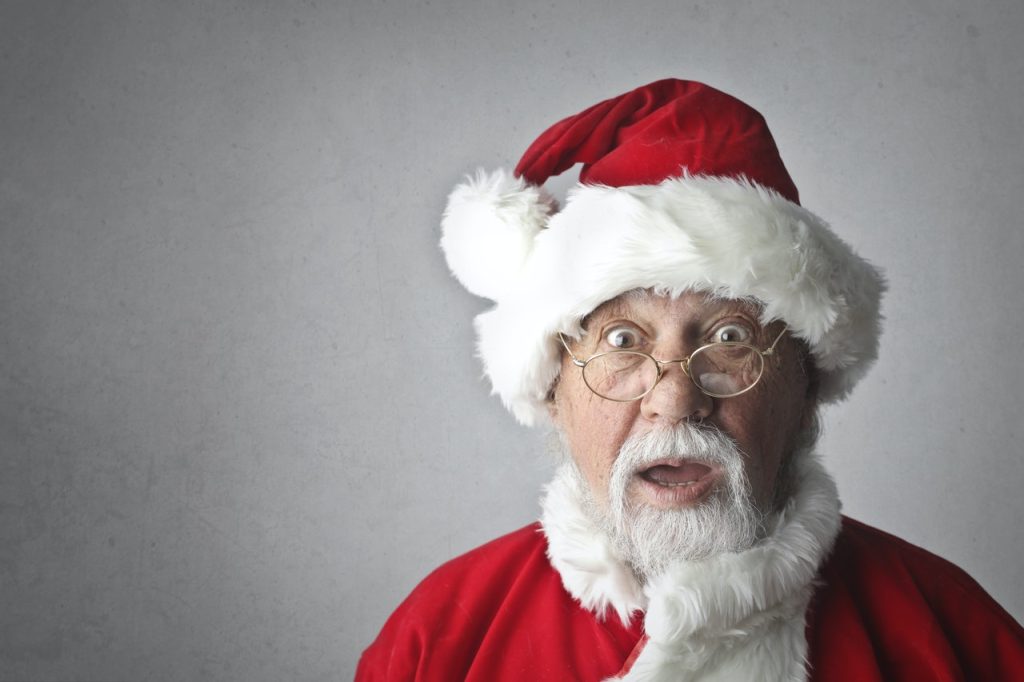 Have a Truly Merry Christmas on December 25th!
Christmas is celebrated annually on December 25th to mark the birth of Jesus Christ, who Christians regard as the begotten son of God. The holiday's name comes from the words "Christ" and "mass", with the latter meaning the Holy Mass of Christ.
It's the most festive Christian holiday in many countries, with preparations for the event starting even weeks before the event.
Nowadays, Christmas is celebrated around the world even by non-Christians. In the United States, many people who are religiously unaffiliated and those of other faiths also celebrate Christmas.
Christmas is a public holiday in many places worldwide, meaning government offices, institutions, and most businesses are closed. Families and friends come together to eat good food, exchange presents, sing Christmas carols, and enjoy each other's company.
While often described as "the most wonderful time of the year," Christmas has also become more commercialized than ever.
You can make your Christmas celebration this year more profound and special by adding more meaning to it. Breast Cancer Car Donations presents six ways of doing this:
1. Put more thoughts into your gifts.
Instead of buying gifts, try making them. Put time and effort into your Christmas presents to show the recipients how much they mean to you.
2. Be grateful.
Regardless of how bad things may seem at times, remember that there's always a silver lining. This Christmas, cultivate gratitude by reminding yourself of all the good people, experiences, and things you have in life.
3. Volunteer your service.
Volunteer whatever service you can give to a nonprofit organization that feeds hungry people, gives shelter to the homeless, and does other charitable missions. The organizers and staff of that nonprofit will surely appreciate the extra help you'll give that will contribute to making people in need happier this Christmas.
4. Share your Christmas dinner.
Invite family members and friends who you know are spending Christmas alone to join you and your family in your Christmas dinner.
5. Give toys and clothes for needy kids.
Visit a children's home together with your family and bring give the kids gifts of toys and clothes.
6. Support a worthy cause.
Be extra generous and compassionate this Christmas by reaching out to the less fortunate in your community. A good example of this is by donating your extra car to Breast Cancer Car Donations for the benefit of indigent breast cancer patients in your area.
Give the Gift of Hope This Christmas Using Your Unneeded Car

Choosing Breast Cancer Car Donations as your charity partner gives you an easy way to dispose of an unwanted car. At the same time, you'll be helping save the lives of women afflicted with breast cancer.
Our team will auction off your car and use the generated funds to support the life-saving programs of our breast cancer-focused charity partners. These IRS-approved 501(c)(3) nonprofits use the funding that we provide them to deliver a range of breast health services to uninsured and destitute breast cancer patients. These services provide them with easy access to top medical facilities and financial assistance to cover the cost of their treatments, physician visits, medications, and follow-up care. Other beneficiaries get to receive free breast cancer screening and prevention and education services.
In exchange for your kind gesture, you'll benefit from our free professional towing service. Since our donation program covers the entire United States, you'll be able to get this service wherever you are in the country.
What's more, we'll promptly send you the 100% tax-deductible sales receipt of your car after its sale. This will allow you to enjoy a top tax deduction in the next tax season.
The most satisfying reward you'll get, however, is the awesome experience of doing an act of charity that will help save lives.
We accept almost all vehicle types, even those that are no longer in good condition.
For the details of our convenient and straightforward donation process, visit our FAQs page. You can also call Breast Cancer Car Donations anytime through our toll-free hotline at 866-540-5069 or leave us a message here if you have certain questions in mind.
Do a Wonderful Act of Kindness Today!

Give breast cancer patients their Christmas miracle by partnering with us at Breast Cancer Car Donations. Your auto donation will make this happen. Call us at 866-540-5069 or fill out our secure online donation form now!