6 Reasons You Shouldn't Drink and Drive This Holiday Season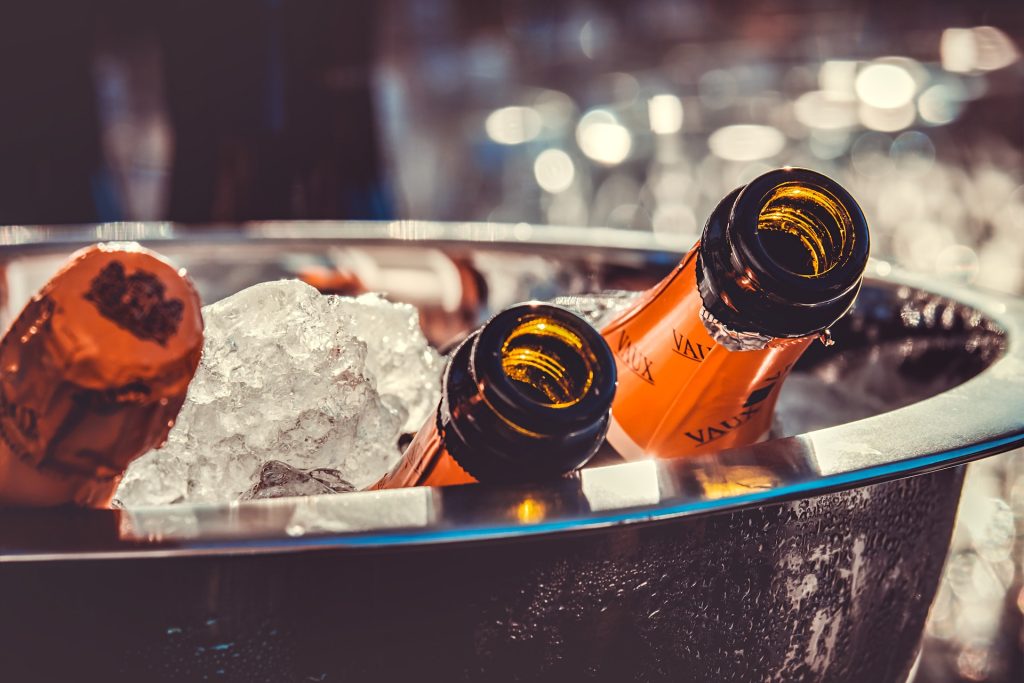 6 Reasons Why You Shouldn't Drink and Drive This Holiday Season
Among the many things people love about the holiday season are the huge party events here and there. Of course, it won't be a festive celebration without the booze. Although this season of merriment is a perfect excuse to enjoy some alcohol, those of us who have taken one drink too many should stop ourselves from getting behind the wheel of our vehicles for our own safety and that of the people sharing the ride with us and pedestrians as well.
We all know how dangerous it is to drive while intoxicated. Unfortunately, many of us seem to ignore its risks, believing that we can get away with it. This pretty much explains the numerous car accidents, injuries, and fatalities on the road at this time of the year.
If you've once carelessly engaged in drunk driving, it's about time you stop this bad habit. If you don't, not only will you be risking major consequences with the law but your reckless action will endanger your own safety and that of others. Here are 6 reasons why you shouldn't drink and drive this holiday season:
1. Lifetime of guilt
While this season should be a time of enjoyment for everyone, it can quickly turn into a tragedy when you accidentally hurt yourself and others due to your drunken state. From seriously injuring yourself or an innocent pedestrian to possibly killing another driver during a head-on collision, you'll be living the rest of your life with an endless amount of guilt.
2. Self-inflicted injury
No matter how good a driver you are, alcohol will always find its way to impair your motor skills and vision. You may find your reaction time slightly delayed than usual. For instance, you might fail to step on the brakes in time and smash into a post or a tree, resulting to a "vacation" trip to the hospital at best or a trip to the morgue at worst.
3. License suspension
It would be a huge bummer to lose your license this holiday season. Worse, you have to wait for several months before you can have it back and be able to drive again. From that moment on, you're going to have to depend on public transportation or a family member with a vehicle to be able to move around, and you have no one but yourself to blame.
4. Trouble with the law
Being convicted of DUI not only means costly fines but possible jail time as well. Additionally, convicted individuals may have to finish costly and time-consuming driver retraining courses or alcohol programs before they are allowed to drive again.

5. Public humiliation
A DUI conviction means you'll have a permanent criminal record—one that could cause some of your friends and relatives to try and avoid you. With a tarnished image, you shouldn't be surprised if you hear people talking badly about you.
6. Possible job termination
No company wants to be associated with an employee who has been convicted of a crime. In not a few cases, bosses will immediately fire such employees. After getting fired due to a DUI conviction, applying for another employer would be a daunting task.
Support Breast Cancer Patients this Holiday Season
Instead of risking serious if not fatal injury to yourself and others by drinking and driving this holiday season, why not celebrate the occasion in a most meaningful way by helping save lives with a car donation to us at Breast Cancer Car Donations?
Once you turn over a vehicle you no longer need to our car donation program, we automatically turn it into a powerful weapon against the life-threatening disease. We will auction off your donated automobile and use the generated funds to help finance the critical programs of the American Breast Cancer Foundation (ABCF) and Women Involved in Nurturing, Giving, Sharing, Inc. (WINGS), our IRS-certified 501(c)3 nonprofit partners. These charities provide uninsured and underserved patients with comprehensive breast health services, including free breast cancer screening, easy access to medical facilities, and financial assistance to ensure the treatment of those diagnosed with the life-threatening disease and their eventual recovery and rehabilitation.
Thus, you will be able to quickly dispose of your old and unwanted vehicle at no cost to you while helping save lives and even getting rewards for your charitable contribution, including a top tax deduction.
Making a donation to us is a breeze. All you have to is reach out to us by either filling out our secure online donation form or calling us at our toll-free hotline 866-540-5069. We will then haul away your car for free and at a time and place of your choice. After that, we'll auction off your vehicle and mail you your tax-deductible sales receipt so you can claim your tax deduction.
If you're interested to find out more about our work, check out our FAQs page. Don't hesitate to call us at our toll-free hotline 866-540-5069 if you have questions about our car donation program. You can also send us a message online.
We accept vehicle donations anywhere in the United States since we have car donation programs in all 50 states.

Get Rid of Your Unsafe Vehicle While Saving Lives
Now that you've just been reminded why you shouldn't drink and drive this holiday season, consider celebrating the season in a much more positive way by lending a hand to save the lives of breast cancer patients in your community. Call us at 866-540-5069 today and achieve that noble purpose while getting rid of your old and unsafe-to-drive vehicle with your vehicle donation!