6 Hot Dog Varieties You Must Try on National Hot Dog Day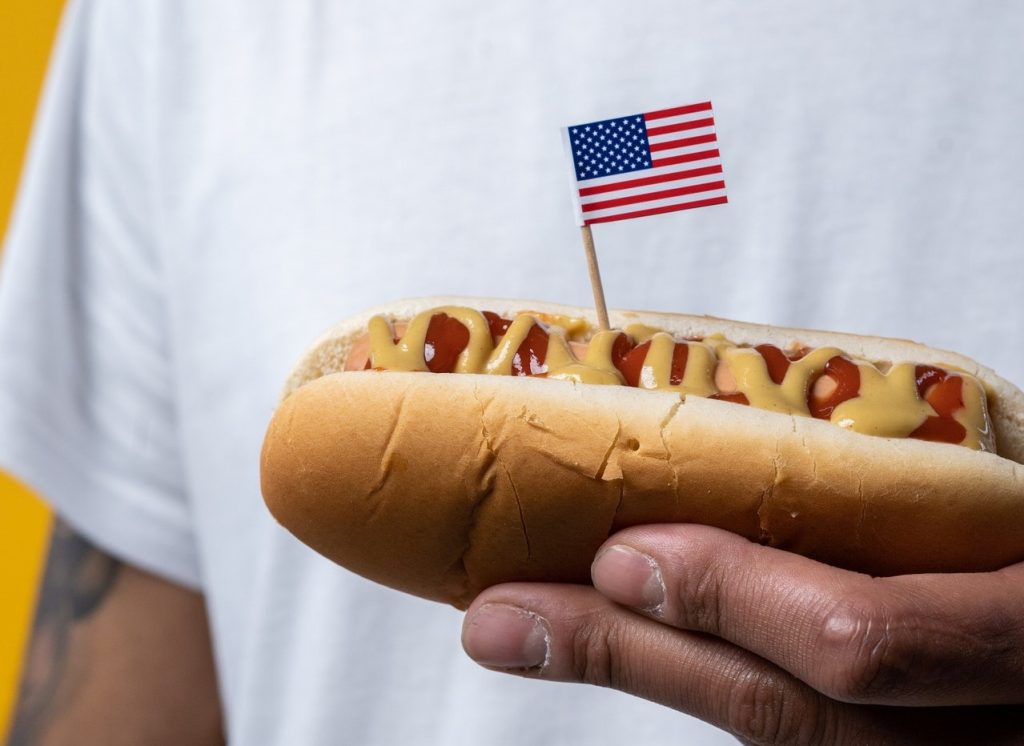 Grab Your Dog and Toppings this July 21st!
Aren't you glad that July 21st is National Hot Dog Day? It doesn't matter if you decide to fire up the grill and throw some hot dogs on it or use the air fryer to make perfectly crisp hot dogs — you can never go wrong with this delicious American classic!
Invite your family and friends over to your place and catch up with them while you're enjoying an easy meal. If you're in the mood to try out imaginative hot dog combinations, you can even ask your guests to add their own flair to a basic hot dog.
Different people have different ways of enjoying their hot dogs. If you've ever considered trying various kinds of hot dogs during your travels or while you're staying home, check out Breast Cancer Car Donations' compiled list of must-try hot dog varieties that won't fail to tickle your taste buds!
1. Chicago Dog
Beef lovers wouldn't want to miss out on a warm Chicago dog. Inside the poppy seed bun is an all-beef hot dog that's layered with mustard, onions, green relish, pickles, sport peppers, tomatoes, and celery salt.
2. Cincinnati Coney
If you're a meat-lover, then this hot dog's for you. It has a pork and beef hot dog on a steamed bun with toppings of cinnamon and chocolate-tinged chili. You can also add sprinkles of cheddar cheese. And if you're a cheesy person, then there's no limit to how much cheese you can add.
3. Blazin' Dog
If you prefer hot foods and at the same time love hot dogs, then you definitely need to try this one. This hot dog contains a lot of hot stuff including green jalapeño slices, a red jalapeño, and hot garlic sauce.
4. Danger Dog
Are you a big fan of bacon? Then you have to try the danger dog. Imagine a deep-fried hot dog that's fully wrapped in bacon coating — delicious!
5. Corn Dog
If you've watched romantic movies, you've probably noticed couples often eating Corn Dogs. These are hot dogs on a stick that are covered in a very thick layer of cornmeal batter.
6. Vegetarian Hot Dog
Making a change to a vegan or vegetarian diet? Be glad to know that you won't have to avoid eating hot dogs because you can have vegetarian hot dogs that are made entirely of non-meat products.
Support the Needy Breast Cancer Patients in Your Area
As you enjoy your favorite hot dogs on National Hot Dog Day this July 21st, how about extending a helping hand to the struggling breast cancer patients in your city? You can do that by donating any type of vehicle to us at Breast Cancer Car Donations.
We'll sell your donated car and use the proceeds to help fund the programs of reputable breast cancer nonprofit organizations that are in partnership with us. The money will help these nonprofits sustain their delivery of life-saving services to uninsured and destitute breast cancer patients. They provide their beneficiaries with financial assistance and easy access to medical facilities for their treatment. Others receive counseling, breast cancer screening, and other breast cancer prevention and education services.
Donating to us means getting your clunker picked up and towed away at no cost to you. It also means getting a maximum tax deduction in the next tax season. Best of all, your act of charity will leave you feeling satisfied with yourself for doing something that can potentially save lives.
You can donate almost any type of vehicle regardless of its condition.
To get to know our quick and simple vehicle donation process, check out our FAQs page. Don't hesitate to leave us a message here if you have any concerns or questions. We would love to hear from you.
Donate Your Car to Make a Difference!

Your car donation can provide lifelines to breast cancer patients who are fighting for their lives. Help make a difference in their lives by calling Breast Cancer Car Donations at 866-540-5069 or filling out our online donation form now!