6 Fascinating Facts About the U.S. Presidential Inauguration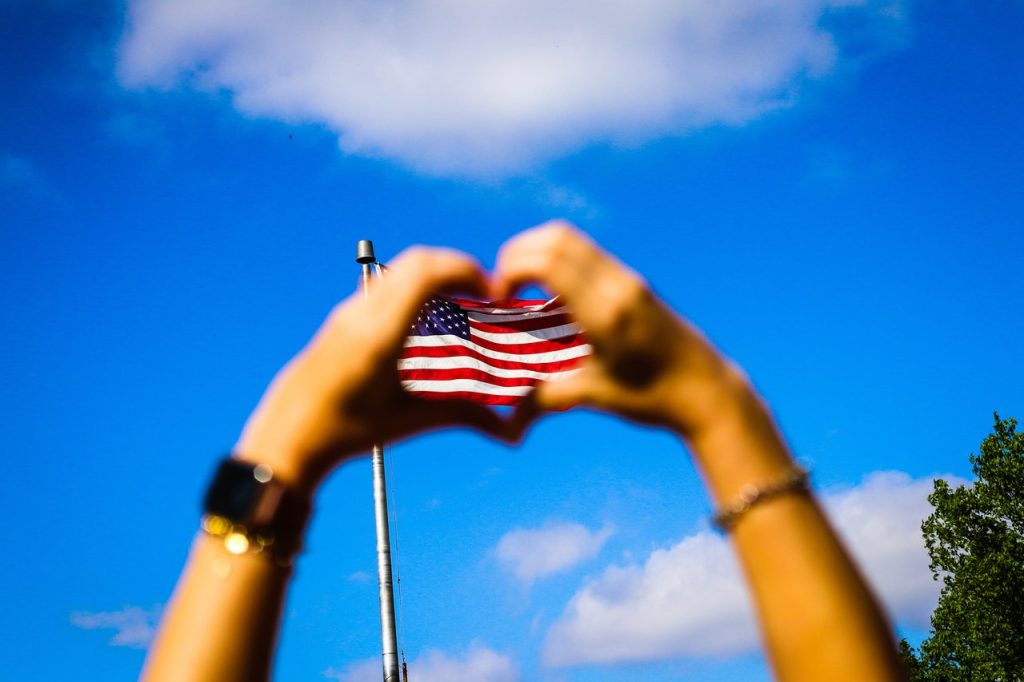 On January 20th, America Welcomes a New Leader Amid Pandemic
We welcome a new chapter in our nation's history on January 20th when president-elect Joe Biden is proclaimed the 46th president of the United States of America.
President Biden's four-year term will begin at an extraordinary time as we continue to reel from the impact of the COVID-19 pandemic which has been plaguing our country and other parts of the world since early last year.
Apart from the pandemic, our country's new leader is bound to face tough economic challenges as well as major legislative and policy issues that would set the path of his presidency.
According to reports, Biden's presidential proclamation, unlike those of his recent predecessors, is bound to be a smaller affair, given the restrictions in mass gathering owing to the pandemic. Pundits say it may resemble the Democratic National Convention instead of a typical presidential inauguration that draws thousands of people to the nation's capital.
Biden is also expected to forego the large inaugural parade, Instead, he is likely to engage his fellow Americans virtually through multiple events all across the nation.
Following the deadly siege of the U.S. Capitol in Washington D.C. by thousands of insurrectionists and die-hard supporters of President Donald Trump last January 6, which shook the foundations of American democracy, the outgoing president has indicated that he will skip protocol and won't attend the ceremony. However, Vice President Mike Pence is expected to attend Biden's inauguration. Three other former U.S. Presidents — Bill Clinton, George W. Bush, and Barack Obama — will be in attendance.
As we prepare to welcome our new president, here are six fascinating historical facts about the U.S. presidential inauguration.
1. What to expect.
The presidential inauguration typically kicks off with a procession to the capital, followed by the Vice-President's swearing-in ceremony and the President's swearing-in ceremony at the U.S. Capitol. An inaugural address is typically delivered by the new President. An honorary departure, a signing-in ceremony, and an inaugural luncheon are also typically scheduled to take place. The ceremony caps off with a "pass in review," where the new President and Vice President review the troops on the steps of the Capitol.
2. Washington started it.
Most of the inaugural traditions were started by President George Washington when he arrived in New York City on April 30, 1789, welcomed by a huge crowd that turned out to be a parade. America's first president was sworn in using a Bible from the Masonic Lodge because someone forgot to bring Washington's Bible to the ceremony.
3. The inauguration date used to be on March 4th.
March 4th was the former official date of the presidential inauguration following George Washington's proclamation. However, the 20th Amendment to the United States Constitution, which was adopted in January 1933, moved the beginning of the terms of the president and vice president from March 4th to January 20th.
4. John Quincy Adams didn't take his oath on a Bible.
During his inauguration, President Adams used a law book instead that contained the text of the U.S. Constitution.
5. Trump used 2 Bibles.
Trump took his oath using two Bibles. One belonged to Abraham Lincoln while the other was a personal childhood Bible.
6. This will not be Biden's first inauguration.
This will not be the first time for President-elect Joe Biden to be part of the presidential inauguration. He was sworn in as President Barack Obama's vice president in 2009.
Share the Gift of Hope to Needy Breast Cancer Patients
As we welcome America's new leader with great hopes of better times to come, you can share the gift of hope to your fellow Americans who are suffering from breast cancer, particularly those who do not have the means to undergo proper treatment.
You can extend them your helping hand by simply donating an old vehicle that you no longer need to us at Breast Cancer Car Donations. When you do so, you'll be helping needy breast cancer patients in your community beat the life-threatening disease.
Once we receive your auto donation, we'll sell it through an auction and distribute the generated funds to our IRS-approved 501(c)(3) nonprofit partners. They will then use the proceeds to support their beneficiaries in your community through a range of breast health services, including free access to screening, prevention, and full treatment. They also provide breast cancer survivors with follow-up care and counseling.
To show you our gratitude for your generous deed, we'll reward you with the maximum tax deduction. Expect to receive your vehicle's 100% tax-deductible sales receipt in your mail within 30 days after its sale.
Apart from that, we'll also do you the favor of hauling off your unwanted vehicle without charging you even a dime.
Aside from the valuable material rewards that you'll get from your donation, you'll also be privileged to enjoy a most satisfying donating experience, knowing that your gift will help save human lives.
We can also collect your donation wherever you are in the country since our vehicle donation program covers all 50 states. Just let us know your preferred time, date, and place for picking up your vehicle, and we'll coordinate with a professional towing company to handle the job. You don't even have to be present during the pickup.
Unlike other car donation programs, we're open to pretty much all sorts of vehicles, including those that are no longer in good condition. Check out this page to get an idea of what vehicles we normally accept.
For more information on our car donation program, take a look at our FAQs page. If you have any questions or concerns, feel free to contact us at 866-540-5069. You may also write to us here.
Do Something Extraordinary Today!

On U.S. Inauguration Day this January 20th, inspire hopes for a brighter future for all Americans by supporting breast cancer patients in your community. Help us turn them into survivors. Call Breast Cancer Car Donations at 866-540-5069 or fill out our online donation form to make your car donation now!