6 Best Nutrition and Diet Apps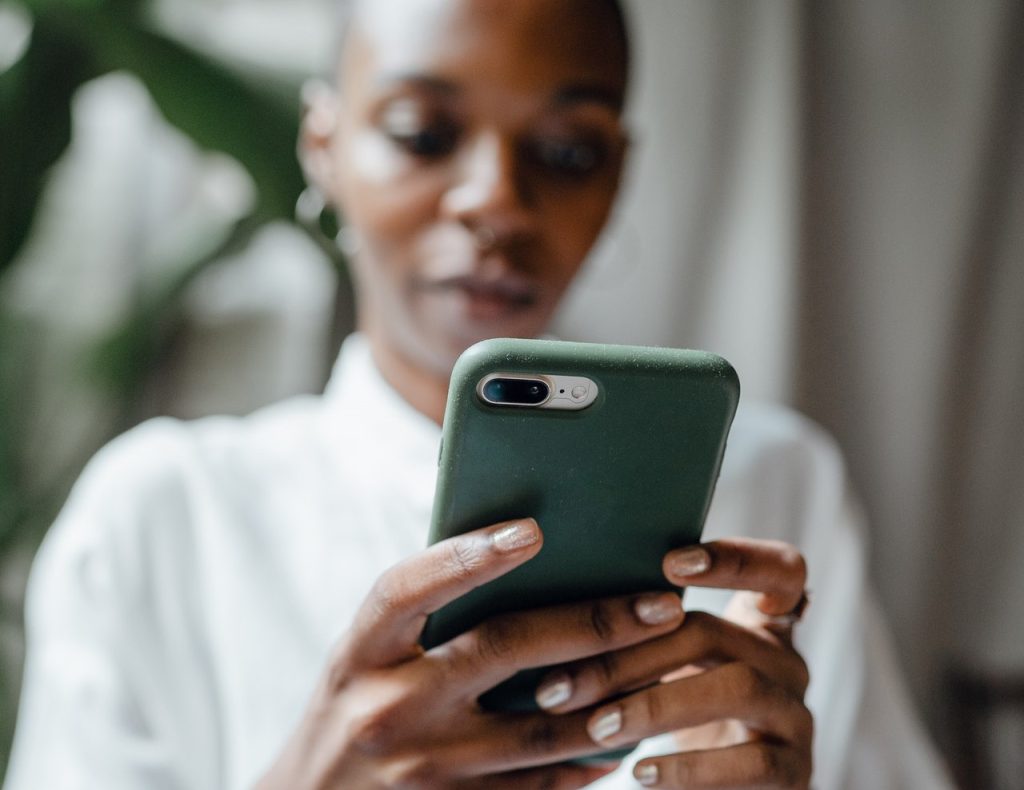 Start Your Journey to a Healthy Lifestyle with These Apps
There are many reasons why you might want to log your diet and count your calories — from helping you lose weight and manage food intolerances to fueling your day and boosting your mood. Today, tracking your food intake is very easy and convenient, thanks to the availability of nutrition apps.
If you're searching for the best nutrition and diet apps to download on your smartphone, you're at the right place. Breast Cancer Car Donations has rounded up the top apps that can help you start your journey to a healthy lifestyle ASAP. With their excellent content and reliability and backed up by outstanding reviews, these six apps can make food journaling as simple as tapping a couple of buttons.
1. MyFitnessPal
iOS rating: 4.7 stars
Android rating: 4.4 stars
Price: Free with in-app purchases
One of the most popular calorie counters we have right now, MyFitnessPal aims to help users achieve their fitness goals.
This powerhouse app makes calorie counting and food logging straightforward with its easy-to-navigate interface and food database of over 11 million food items. It also comes with a barcode scanner that recognizes millions of food products, a recipe importer where you can transfer nutrition info from your own recipes, a restaurant logging feature, and perhaps what everyone's looking for, an automatic calorie counting feature that gathers your calorie intake from all the foods you input.
To impress you even further, MyFitnessPal allows you to track nutrients accurately and count calories on any diet. It also contains a well-designed food diary and an exercise log.
2. Calorie Counter – MyNetDiary
iOS rating: 4.7 stars
Android rating: 4.6 stars
Price: Free with in-app purchases
If you prefer having a personal virtual assistant for your weight loss journey, let MyNetDiary take on that role. A food and macros tracker, calorie counter, fitness trainer, and an effective diet planner, it's the most personal weight-loss and nutrition virtual coach you could ever ask for!
In this smart and sleek app, you get to choose your desired weekly weight loss rate, weight-loss deadline, and your macronutrient intake. Other useful features include a barcode scanner to help you make healthier choices while grocery shopping, an extensive workout database, a built-in tracker for walking and running, special charts to analyze your foods and macros, and a whole lot more.
MyNetDiary also boasts extreme connectivity. You can connect it to products from Apple Watch, Garmin, Fitbit, Google Fit, Samsung, and Withings.
3. Lose It!
iOS rating: 4.7 stars
Android rating: 4.5 stars
Price: Free with in-app purchases
Lose It! is another popular health app that helps you track your food intake and achieve your fitness goals.
To determine the daily calorie budget that works best for you, the app will ask you to input your profile details along with your desired weight, after which it lets you track your calories on the homepage. Additionally, it has a database that boasts more than 27 million food products, from produce and packaged foods to restaurant menus. You can even create your own recipes to log calories quickly for the meals you usually eat.
With its barcode scanner or "Snap It" feature, you'll become more mindful of what you eat, which is just what you need to further reach your goals. Lose It! also offers weekly and monthly reports of your calorie and nutrient intake, and graphs to present your weight loss over time.
4. MyPlate Calorie Counter
iOS rating: 4.6 stars
Android rating: 4.5 stars
Price: Free with in-app purchases
Having a nutrition database of 2 million items and the ability to track your intake of calories, macros, and water, LIVESTRONG.COM's MyPlate Calorie Counter is a great app to download if you're trying to lose weight or get as healthier as ever.
Apart from tracking your nutrition, this user-friendly app provides tons of at-home workouts to get you moving and sweating off those extra calories. It also offers easy-to-use nutritional facts, meal plans, detailed stats about your nutrition, personalized daily calorie goals, and of course, a barcode scanner.
5. SuperFood – Healthy Recipes
Android rating: 4.6 stars
Price: Free with in-app purchases
SuperFood is your go-to app if you want to look for super tasty foods that are super healthy at the same time. It's more than just a database of superfoods. It also helps you track your calories, introduces you to a range of healthy recipes, and even offers a seasonal calendar for fruits and veggies.
On top of that, the app features a cooking mode that keeps your phone screen on while you're preparing your meal. That way, you don't have to touch your screen with dirty or greasy hands or lose your place in the middle of cooking.
6. Cronometer
iOS rating: 4.8 stars
Android rating: 4.6 stars
Price: Free with in-app purchases
What sets Cronometer apart from most diet apps is that it encourages people to not only count their calories but also focus on their nutrition as a whole.
The app's food diary has been tailored for everyone's convenience. It contains a bar chart displaying the breakdown of fat, protein, carbs, and total calories you had for that day. It is also useful for tracking nutrients like minerals and vitamins.
Another thing to love about Cronometer is that it offers exact serving sizes and an extensive exercise database. You can also specify if you're on a certain diet, such as a low-carb diet or paleo, and it will change the macronutrient recommendations.
Get Rid of an Unneeded Vehicle for a Meaningful Cause
If you have a beat-up car lying around in your garage for ages, perhaps it's about time to dispose of it. The easiest and most beneficial way to do this is by simply donating it to us here at Breast Cancer Car Donations.
When you do so, you'll be helping save the lives of the needy women in your community who are battling breast cancer. At the same time, you'll get to receive your share of outstanding rewards for your charitable contribution.
We will sell your vehicle through an auction and use the proceeds to support the vital breast health programs of our nonprofit partners. These IRS-certified 501(c)(3) nonprofit organizations are dedicated to supporting uninsured and financially struggling breast cancer patients in the country. Thanks to your donation, the beneficiaries in your local area will have easy access to medical facilities where they can undergo full treatment. Others get to receive free breast cancer screening, prevention, and follow-up care.
You'll also benefit from your act of charity since it will entitle you to receive the maximum tax deduction in the next tax season. Moreover, we'll provide you with our free professional pickup and towing service at your convenience. You can get this service wherever you live within the United States.
The most satisfying reward you'll get, however, is the awesome experience of doing something that will help save lives.
You can donate not just a car but also almost any type of vehicle regardless of its condition.
For more information, head over to our FAQs page. If you have any questions, call us at 866-540-5069 or write to us here.
Help Save Lives with a Vehicle Donation Today!

Show your support to the breast cancer-stricken women in your community. It only takes a simple auto donation to give them hope of overcoming the disease. Call Breast Cancer Car Donations at 866-540-5069 or fill out our online donation form now!