6 Benefits of Eating Dark Chocolate: Health and Yumminess Wrapped in a Bar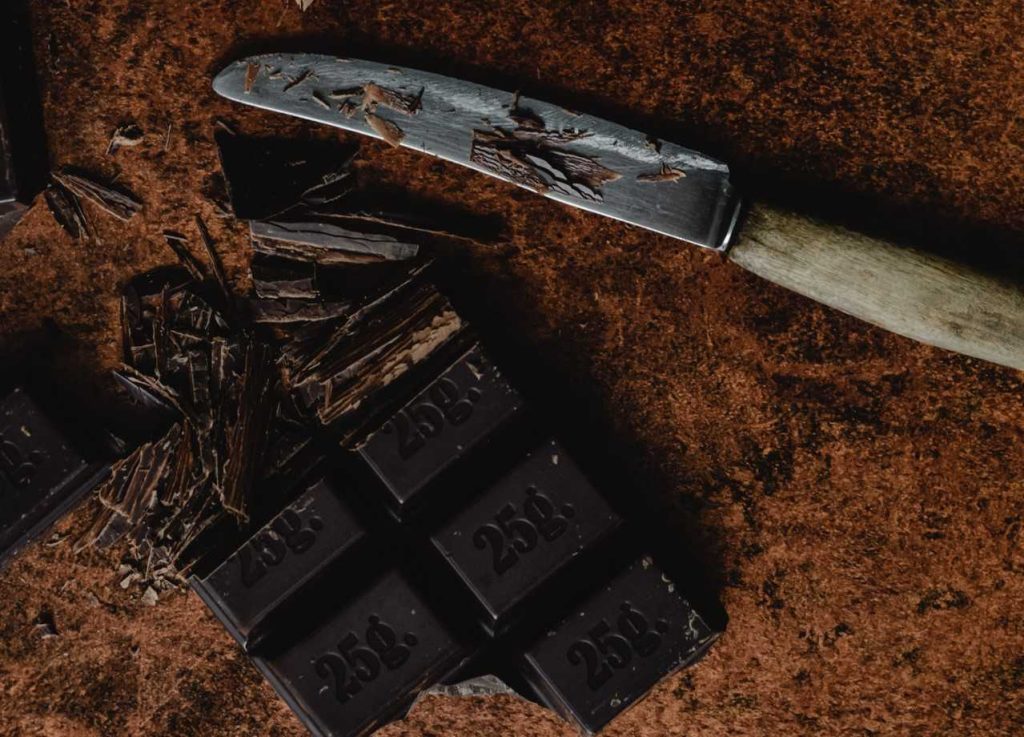 These Delectable Treats Aren't Just Delicious But Nutritious, Too!
If you love chocolate, then you are part of the vast majority of Americans who have a penchant for this delectable treat.
According to research from the National Confectioners Association and the Fine Chocolate Industry Association, 90% of Americans enjoy eating mainstream chocolate, with 70% partial to premium chocolate, 37% preferring dark chocolate, and 27% favoring fine chocolate.
Chocolates vary in concentration. Dark chocolates contain 50 to 90% cocoa solids, cocoa butter, and sugar, giving it its rich, dark color.
Apart from being a yummy treat, dark chocolate is also known to have several health benefits. Breast Cancer Car Donations lists six of those benefits:
1. Dark chocolate is packed with nutrients.
The more cocoa content your chocolate has, the more nutrients it contains. You get fiber, iron, magnesium, copper, manganese, potassium, phosphorous, zinc, and selenium.
2. It contains antioxidants.
Chocolates are loaded with organic compounds that function as antioxidants such as polyphenols, flavonols, and catechins.
3. Dark chocolate can lower your blood pressure.
Because dark chocolate is rich in flavonols, they stimulate the endothelium, the lining of arteries, to produce nitric oxide. Nitric oxide sends signals to the arteries to relax and lower their resistance to blood flow. As a result, it reduces blood pressure.
4. It reduces the risk of heart disease.
Dark chocolate reduces oxidized LDL or bad cholesterol. It prevents cholesterol from lodging in the arteries and lowers the risk of heart disease.
5. It's great for your skin.
Flavonols found in dark chocolate can help protect your skin against damage and improve the blood flow to the skin, giving it better density and hydration.
6. Dark chocolate is good for your brain.
Dark chocolates help stimulate your brain as the flavonols help increase the blood flow to your head. It also has substances like caffeine and theobromine that can stimulate the mind in the short term.
Bring Joy to Needy Breast Cancer Patients in Your Area This Way
Just like dark chocolate, you can be the bringer of joy and good health to impoverished breast cancer patients in your community. With the high cost of treatment and the terrible pain breast cancer patients have to endure almost every day, finding happiness might seem a tall order for them.
However, you can do something to make things less burdensome for them and even help them beat the life-threatening disease. All you have to do is donate a vehicle you no longer need to us at Breast Cancer Car Donations.
We'll sell your vehicle through an auction and use the proceeds to support our breast cancer-focused nonprofit partners, helping them deliver comprehensive breast health services to their beneficiaries. Thanks to your generous contribution, uninsured and destitute breast cancer patients in your community can gain free and easy access to medical facilities where they can undergo screening, diagnosis, full treatment, and follow-up care.
To repay you for your charitable contribution, we'll send you the 100% tax-deductible sales receipt of your vehicle via mail. This receipt serves as your ticket for claiming the maximum tax deduction in the next tax season.
We will also haul off your unwanted vehicle at no cost to you. We offer free towing to our donors in all parts of the U.S., which means we can collect your donation wherever you are in the country.
While getting a hefty tax deduction and free towing service already sounds great, nothing beats the feeling of knowing that you'll be touching the lives of breast cancer sufferers in your community with your vehicle donation.
We accept nearly all types of vehicles regardless of their age or condition. There's no reason to feel embarrassed about donating a car that's barely working or one that has dents or scratches.
For more information on our donation program, feel free to visit our FAQs page. If you have any questions or concerns, you may reach out to us here or call us at 866-540-5069.
Help Them Survive Their Ordeal Today!

You can transform your clapped-out vehicle into a source of joy and hope for breast cancer victims today. Your simple action can save their lives. Call Breast Cancer Car Donations at 866-540-5069 or fill out our online donation form now!