5 Wonderful Ways to Celebrate the Winter Solstice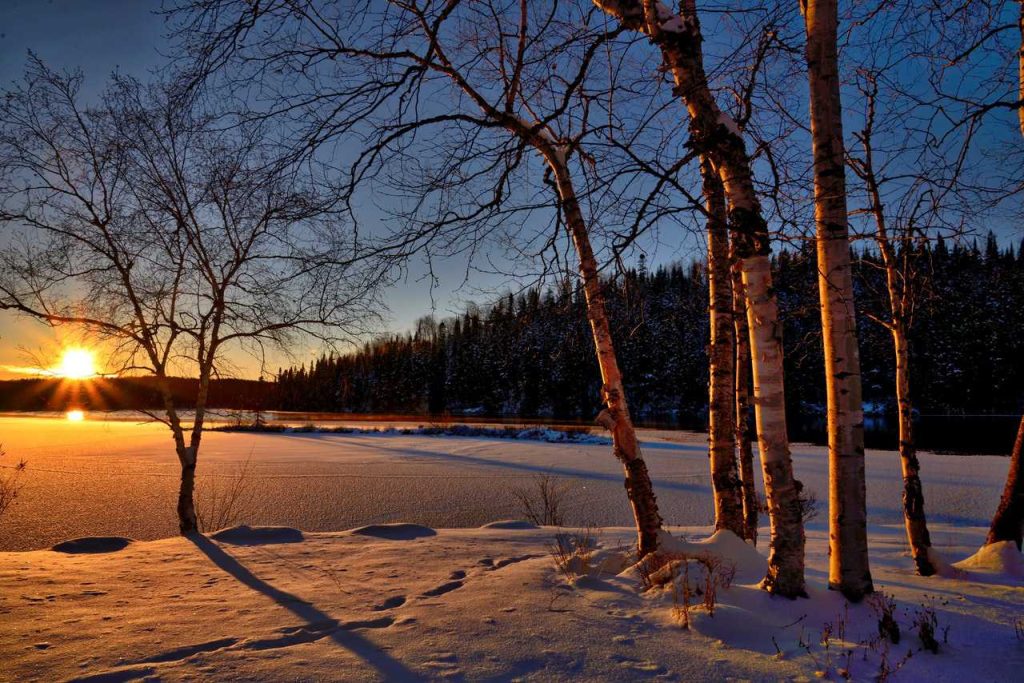 Fill Your Senses with the Beauty of Nature on December 21st!
Did you know that the word solstice is Latin for "Sun set still"? In astronomical terms, this is the time when one of the Earth's two poles is at its maximum tilt toward or away from the Sun. In every calendar year, two solstices take place — one in December and the other in June. The kind of solstice you experience depends on which side of the Earth's equator you live on.
During the winter solstice, folks who live in the Northern Hemisphere have their side of the globe tilted as far away as possible from the Sun. On this day, the Sun travels the shortest path through the sky, marking the shortest day of the year with the least number of daylight hours.
In the exact moment, those who live in the Southern Hemisphere experience summer solstice because their side of the globe is tilted toward the Sun. This means that they're going to have the longest day of the year.
Since this astronomical event marks the end of one season and the beginning of another, the solstice has been celebrated throughout many generations and across cultures all over the world. Since we live in the Northern Hemisphere, we will celebrate the winter solstice this year on December 21st.
How to Celebrate the Winter Solstice
The winter solstice is a great time to celebrate the beauty of nature. If you're clueless about certain rituals that are performed or traditions that are observed on this special day, we have rounded up these wonderful ways to celebrate the beauty of the winter solstice.
1. Build your own Yule altar.
For some people, the winter solstice won't be complete without the iconic Yule altar. In case you're wondering, a Yule altar is meant to honor the Sun. Place pinecones, wreaths, boughs of cedar and fir, and a Yule log on your altar before you set up a golden-hued candle to symbolize the Sun. Don't forget to use sweetgrass or sage to cleanse your Yule altar.
2. Get a Yule log and burn it.
According to historical accounts, the Nordic folks started the tradition of burning the Yule Log for the entire 12 days of Christmas. You may choose to recreate this experience as safely as possible by using a mini log for your fireplace.
3. Exchange nature-based gifts.
Did you know that the practice of exchanging holiday presents is rooted in a winter solstice gift-giving tradition? However, the best thing about swapping winter solstice presents is the fact that you won't have to spend a dime for them. Simply make something out of nature-based materials. You can give seeds, crystals, or a hand-made wreath to your loved ones.
4. Spend time with nature.
Celebrate this rare moment outdoors by inviting your loved ones to take walks with you in the countryside or the nearest park. While you're having your nature walk, you might want to gather pinecones, mistletoe, holly, or sprigs.
5. Watch the Sun as it rises or sets.
One of the best ways to honor the Sun is to simply admire its blazing beauty while it rises and sets. There's nothing like feeling its warmth on a crisp winter day.
Make This Year's Winter Solstice Extra Special!
Before you step out of your house to take your nature walk, consider reaching out to the destitute breast cancer patients in your local area. Give them hope of experiencing more winter solstices in their lives by handing over any old and unwanted vehicle you have to us at Breast Cancer Car Donations.
Once we get hold of your donation, we will sell it via auction. We'll then use the generated funds to support the life-saving programs and services of our breast cancer-focused nonprofit partners.
Thanks to your gift, these IRS-determined 501(c)3 nonprofits will be able to deliver comprehensive breast health services to more of their beneficiaries. In particular, uninsured and destitute breast cancer patients will have opportunities to get various types of cancer treatment and follow-up care for free. Other beneficiaries can take advantage of free cancer screening, and cancer prevention and education services.
Making a car donation to us is the simplest and most convenient way to dispose of an unwanted vehicle. You can make your donation in the comfort of your home with just a short phone call to us.
In exchange for your contribution, we'll mail to you your 100% tax-deductible sales receipt a couple of weeks after your car gets sold. With this receipt, you can claim your top tax deduction in the next tax season.
We'll also haul off your unwanted vehicle for free at a date, time, and place of your convenience. You can avail yourself of this service wherever you reside in the country since Breast Cancer Car Donations operates in all 50 states.
However, the best reward you'll get is not a material thing. It's the joy and satisfaction you'll experience, knowing that your donation will be used to help save lives.
We accept nearly all types of vehicles, including one that is no longer in the best of shape.
If you have any questions or concerns, feel free to contact us at our toll-free hotline 866-540-5069. You may also leave us a message here. Feel free to visit our FAQs page to learn more about our donation program.
Celebrate the Winter Solstice with a Life-Saving Gift

When the winter solstice takes place this December 21st, let your act of charity shine a bright light of hope on the lives of needy breast cancer patients in your local area. Your gift will help them in more ways you can imagine. Call Breast Cancer Car Donations at 866-540-5069 or fill out our online donation form now!