5 Ways to Safely Enjoy the Sun, Sand, and Sea on National Beach Day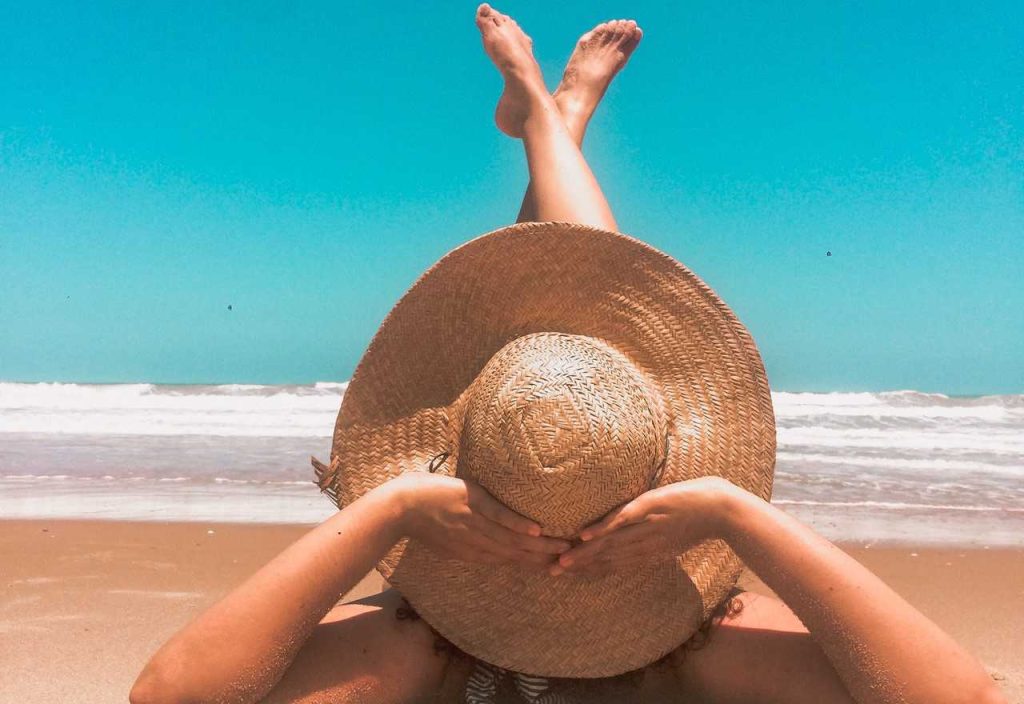 Have a COVID-Free Fun Time with Your Loved Ones on August 30th!
One of the best ways to enjoy summer is to head out to the beach to enjoy the sand, sun, and sea. August 30th is celebrated across the country as National Beach Day. It's a day that seeks to promote awareness of the beauty of our beaches and the importance of keeping them clean. The day also highlights the wealth of recreational activities that Americans can enjoy at the beach.
National Beach Day was created in 2014 by Colleen Paige, a pet and family lifestyle expert, who called for such a celebration to encourage families to responsibly enjoy the beaches during summertime. However, the original idea for having a National Beach Day came from the Knights of Columbus in Milwaukee. The group launched a National Beach Day as part of its convention plans. However, it never happened.
Ways to Safely Enjoy Your Beach Excursion
In the face of the COVID-19 pandemic, restrictions have been put in place to ensure public safety. However, with more people getting vaccinated, authorities have been easing restrictions in public spaces like beaches and parks. In fact, going to the beach is considered by the Centers for Disease Control and Prevention (CDC) as a safe activity since there's no scientific basis that COVID can be spread in water. It's also safer since it's an outdoor activity.
Breast Cancer Car Donations has compiled five ways of safely enjoying your beach outing with your family and friends.
1. Check beach regulations.
Before driving to the beach, check if your local beach requires reservations or is operating at a limited capacity.
2. Be swim-ready.
Wear your swimsuits before heading off to the beach so you won't have to change into your swimsuits in the public shower rooms.
3. Maintain social distance.
Keep a safe distance from others when you're using the public shower rooms or restrooms. Wear a mask, wash your hands frequently, and avoid touching frequently touched surfaces.
4. Bring your own stuff.
Gear up with your blankets, beach chairs, food, and refreshments. While most beaches sanitize beach equipment, it will be safer to bring your own stuff with you. Don't forget to bring sanitizers.
5. Be responsible.
Don't litter on the beach. Make sure to dispose of your waste through the proper trash bins. Don't add to ocean pollution by leaving litter on the sand.
Ease the Plight of Breast Cancer Patients in Your Community

While having fun with your family or friends at the beach, spare a thought for your fellow Americans who are suffering from breast cancer and in no condition to celebrate National Beach Day with their families or friends.
Worse, some of these patients can't get access to life-saving treatment for their condition because they're uninsured and lack the money to pay for their hospital bills.
You can help a lot in improving their condition and saving their lives. All you have to do is donate any type of vehicle that you no longer need to us here at Breast Cancer Car Donations.
We'll sell your vehicle at a top auction house in your area to generate funding for our nonprofit partners. These IRS-certified 501(c)(3) nonprofits are committed to improving the overall well-being of breast cancer patients, particularly those who lack the financial means to pay for the cost of their treatment. The proceeds from the sale of your donated vehicle will go directly to these nonprofits to support their life-saving programs.
Thanks to your donation, our charity partners will be able to serve more of their beneficiaries, providing them with easy access to medical facilities where they can undergo all types of treatment, including surgery, chemotherapy, and radiation treatment.
These nonprofits also provide breast cancer survivors with free follow-up care, including laboratory work, annual mammograms, and physician visits five years after cancer remission. Other beneficiaries get to receive free breast cancer screening and prevention and education services.
You'll also get valuable rewards for your charitable contribution, including getting entitled to receive the maximum tax deduction. Expect to receive by mail the 100% tax-deductible sales receipt of your vehicle a few weeks after its sale. Using this receipt, you can then claim your tax write-off in the next tax season.
You also need not worry about how to dispose of your unwanted vehicle since we will provide you with our pickup and towing service wherever you're located in the country at no cost to you. We will coordinate with a professional towing company in your area to haul your vehicle away at a date, time, and place most convenient for you.
The best reward you'll get, however, is the experience of feeling the joy and satisfaction of giving something that will help save lives.
You can donate not just a car but also almost any other type of vehicle. Regardless of your vehicle's physical state or working condition, we'll gladly take it off your hands for free.
For more information, feel free to check out our FAQs page. If you have questions, call us at 866-540-5069 or leave us a message here.
Turn Your Car into a Tool of Hope Today!
Turn your car into a powerful weapon against breast cancer. Hand it over to Breast Cancer Car Donations today! Call us at 866-540-5069 or fill out our donation form here now!