5 Ways To Protect Immunocompromised Individuals From Coronavirus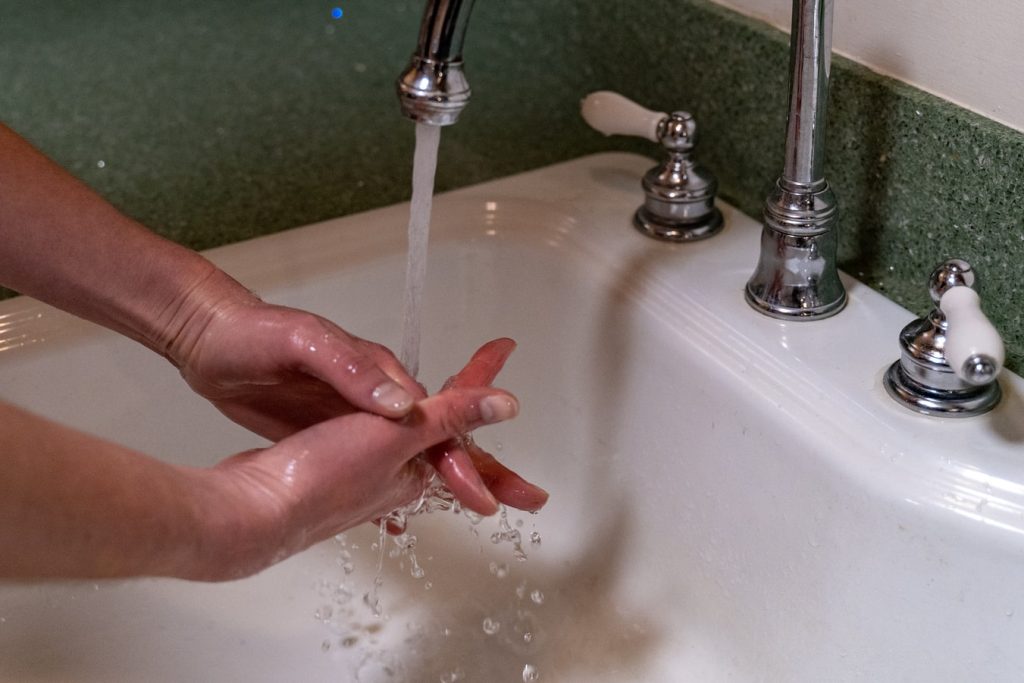 5 Ways to Protect Immunocompromised Individuals from Coronavirus
You might still be unfamiliar with the term immunocompromised even though you've probably heard it lately. As the world convulses from the increasingly grim toll being caused by the novel coronavirus (COVID-19) pandemic, you might have noticed authorities underscoring the need to protect the vulnerable sectors of society from infection. They include the immunocompromised.
In layman's terms, immunocompromised refers to individuals who have a reduced ability to fight infections. People who fall under this category are those with HIV/AIDS, cancer and transplant patients who are taking certain immunosuppressive drugs, and those who have diseases that affect the immune system.
Are You Immunocompromised?
Certain indicators can identify individuals belonging to the immunocompromised category. Here are some of them.
Frequent and recurring infections (eg. bronchitis or pneumonia)
Delayed growth of development
Along with senior citizens and children, people who are immunocompromised are at a higher risk of being infected with COVID-19 and need to take extra precautions to stay safe.
Tips to Stay Safe When You Are Immunocompromised
If you belong to this category, don't panic. There are ways to protect yourself from infection if you take the proper precautions. Here are some of them:
Practice social distancing.
Even if you are not immunocompromised, you should maintain a safe distance of three to six feet from other people to reduce the risk of virus transmission. This is even more imperative for individuals with low immunity since they can pick up infections quicker than other people. Practice self-isolation or stay away from public spaces and crowded places.
Forego nonessential travel.
Health experts cannot emphasize enough how important it is to avoid unnecessary traveling, especially in areas where infections are prevalent.
Make sure to stock up on medicine.
With the growing number of states declaring stay-at-home orders to curtail the spread of COVID-19, make sure you are well stocked on your medication. You can also ask your pharmacy for an extra supply of essential medication so you don't have to leave the house for an extended period.
It never hurts for an immunocompromised individual to take vitamins C and D and some multivitamins to boost the immunity. Check with your physician first if the vitamin supplements will not conflict with the medications you are currently taking.
Wash your hands thoroughly and clean hard surfaces in your home every two hours to ensure that these areas are free from germs, which are the leading triggers of many illnesses.
Help the Immunocompromised
Among individuals classified as immunocompromised by health experts are cancer patients, especially those who are currently undergoing chemotherapy or taking immunosuppressive drugs.
Thousands of destitute and struggling breast cancer patients in the U.S. need help at this crucial time. You can easily provide them life-saving assistance by donating a vehicle you no longer need to us at Breast Cancer Car Donations.
We'll sell your donation and use the proceeds to help fund the nonprofit organizations that we are in partnership with. Thanks to the funds they get from us, these nonprofits get to sustain their delivery of comprehensive breast health services to their beneficiaries, particularly the uninsured and underserved breast cancer patients.
These patients are given easy access to medical facilities where they can undergo full treatment. These charities also provide breast cancer survivors with follow-up care. Other beneficiaries get to receive free breast cancer screening and prevention and education services.
When you donate a vehicle to us, we'll take care of everything, including the free pick-up and towing of your vehicle wherever it is located in the country.
Since our partners are IRS-certified 501(c)3 nonprofits, your donation will qualify you to receive a maximized tax deduction in the next tax season.
If you want to know the various types of vehicles that we accept, you can check them out here.
For information on our fast and straightforward vehicle donation process, feel free to visit our FAQs page. Give us a call at 866-540-5069 or contact us here if you have any inquiries or concerns.
Can You Become Their Champion?

Breast cancer sufferers already have a lot on their plate in dealing with their illness, and the coronavirus pandemic only made things worse for them. With their immunity down, they are now more vulnerable to serious health risks. Our charity partners are willing to go the extra mile for them, so we hope you can become their champions, too. Call us at 866-540-5069 or fill out our online donation form to donate to our cause now!