5 Traditional Pumpkin Carving Ideas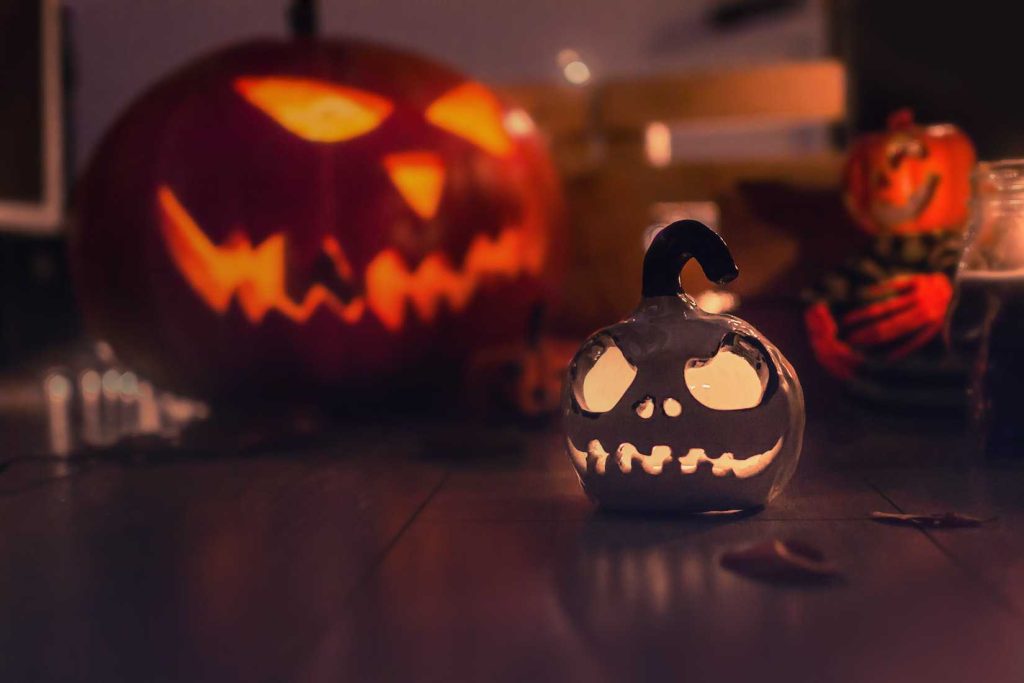 Ways to Jazz Up Your Front Porch with Beautifully Carved Pumpkins
Perhaps for most people, this year's biggest Halloween scare is COVID-19. Although health experts discourage door-to-door trick-or-treating, visiting indoor haunted attractions, and attending crowded costume parties, don't despair! Even as the whole world continues to grapple with the pandemic, Halloween isn't canceled this year!
One of the best ways to keep the Halloween spirit alive is to decorate your home with scary, funny, or beautifully carved pumpkins. No matter how you and your family choose to celebrate this much-anticipated holiday, no one's going to stop you from pushing your creativity to the next level.
The 5 Traditional Pumpkin Carving Ideas You'll Love
Halloween won't be complete without the pumpkin. These fruits (yes, they are from a botanist's perspective) are used not just for making pies and coffee. You can also turn them into awesome decorations for the holiday. To maximize the festive spirit of this year's Halloween celebration, here are a few pumpkin carving ideas that can turn your front porch into your own Halloween masterpiece!
1. Classic Jack-o'-Lantern Pumpkin
You could never go wrong with the Classic Jack. That triangle nose and that four-tooth smile never get old. Compared to other pumpkin carving designs, this only requires minimal carvings. Even if it's your first time to carve a pumpkin, you wouldn't have a hard time bringing this design to life.
2. Nail Teeth Pumpkin
Although others may think that this design is a tad bit ambitious, it won't fail to entertain anyone who lays their eyes on it. Aside from the fact that this design isn't common, there's a certain creepiness to the pumpkin's nail teeth that makes it oddly captivating.
3. Peek-a-Boo Pumpkin
Why settle for a single pumpkin when you can double the fun? You can create a peek-a-boo pumpkin by placing a smaller gourd inside a huge orange one. You can make this design even more impressive and visually appealing if you make the smaller pumpkin look like a skull.
4. Medusa Pumpkin
If you want to kick your creativity into high gear, make your pumpkin look like the lighthearted version of the mythical villain, Medusa. Nothing else could be creepier than a head full of rubber snakes and scary eyes that could turn anyone into stone when they gaze upon it.
5. Flower Power Pumpkin
This design is the perfect choice for those who aren't interested in spending a lot of time creating their pumpkin design. To make a big statement, just cover the entire pumpkin with bright-colored paints and carve the eyes and mouth before you pop in the faux flowers and creepy vampire teeth.
With so many different ways to carve a pumpkin, deciding how you want yours to look like can be a tough decision. However, once you pick up a pumpkin carving set, let these ideas inspire you to create your very own pumpkin design.
Do Something Wonderful on Halloween!

While pumpkin carving is always a great idea to celebrate this year's Halloween, a more wonderful one is when you donate any type of vehicle to Breast Cancer Car Donations. Aside from getting a chance to dispose of an unwanted vehicle for free and with no hassle whatsoever, you'll also get to reduce your taxable income since your donation will entitle you to a top tax deduction in the next tax season.
Best of all, your donation will allow you to enjoy the priceless joy and satisfaction of doing something extraordinary that can help save lives.
We'll auction off your donation and use the proceeds to help fund the critical programs and services of our charity partners. These are IRS-certified 501(c)3 nonprofit organizations that provide uninsured and cash-strapped individuals with a range of breast health services, including all types of treatment.
We welcome almost all types of vehicles, even damaged ones that are no longer running. We can collect your donation from any location within the country.
Donating to us will only take a few minutes of your time in the comfort of your home. All you have to do is contact us.
If you're interested to learn more about our donation program, feel free to visit our FAQs page. Should you have any concerns, don't hesitate to call us at 866-540-5069 or leave us a message here.
Turn Your Creepy Old Car into a Lifesaver Today!
This Halloween, get that creepy looking car out of your garage and turn it into a powerful life-saving tool! Hand it over to us, and we'll use it to help in the treatment of breast cancer sufferers in your area. Cal Breast Cancer Car Donations at 866-540-5069 or fill out our online donation form now!