5 Tips To Spring Clean Your Garage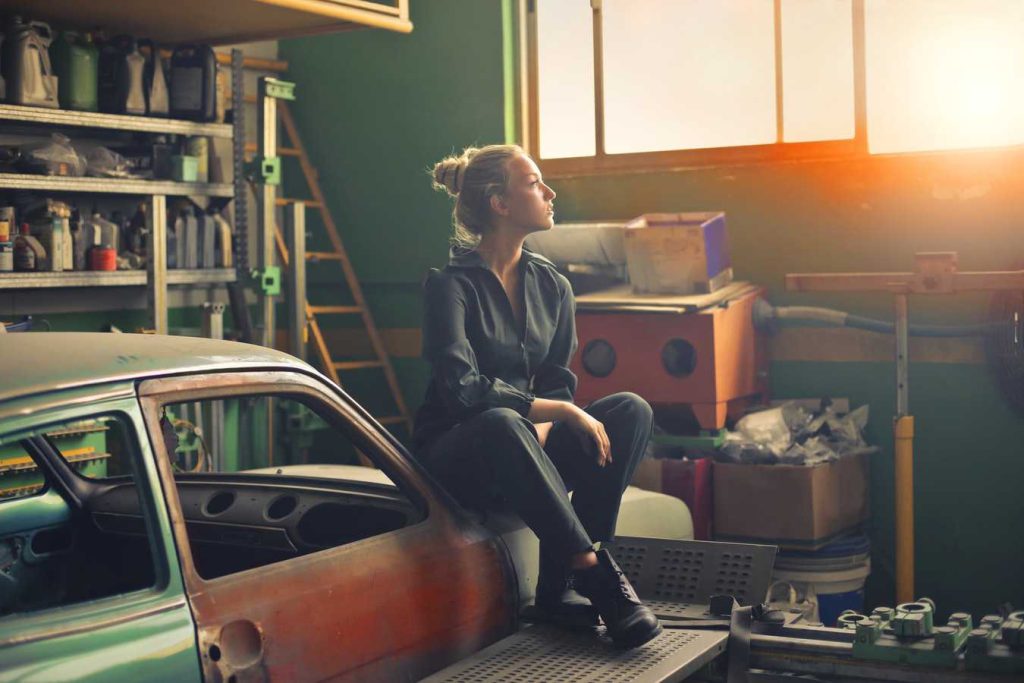 Here's How You Can Make Good Use of Your Time While Stuck at Home
With a growing number of states ordering their residents to stay at home amid the increasing number of infections caused by the novel coronavirus, millions of people are finding themselves stuck at home with nothing to do.
If you are one of them, why don't you try to clean out your garage? While you were too busy to do that during normal times because of work and other commitments, these stay-at-home days are a good time to finally clean up your garage. You might even get extra pairs of hands from family members who are feeling restless at home and may want to help you out.
Pro Tips to Clean Up Your Garage
While the intent of the stay-at-home orders by state governors is to ensure the safety of the general public from the novel coronavirus, you may want to find productive use of your idle time while you're stuck at home. For instance, you may want to finally give your garage a thorough scrubbing and cleaning.
Here are the things you need to consider in cleaning up your garage:
The stay-at-home order is your perfect excuse to get your teen off the phone and get them into doing something productive like helping you clean up your garage. Make it fun by blasting out music that you can all appreciate so that you don't feel like you and your helper don't feel like you're working at all. Set up a plan on what you want to accomplish to keep track of your progress, but don't be a slave driver.
You may have accumulated a lot of stuff over the years. However, you don't need to hold on to everything. You need to create space, which means you have to let go of some items. Sort your things into several categories like keep, donate, recycle, trash or sell.
Assess your storage and organization.
After sorting out your stuff, you might be amazed to see more space in your garage. To maintain the order, you need to assess your storage technique. Try to keep things in their rightful places as much as possible. This way, you won't have a hard time cleaning up the next time around.
Clean and inspect garage door opener.
Cleaning and ensuring that your garage door opener is functional will save you a ton of headache later on. While cleaning the garage, make sure the door is fully functioning, including its safety features.
Hose down and air out your garage.
If you haven't gotten around to cleaning your garage for a while, the next step to decluttering is airing out your garage by opening and cleaning all the windows and doors to get rid of that musty smell. Hose down the floor.
Support a Life-Saving Cause
While cleaning up your garage, you may realize that you no longer want to hold on to your ancient car that's just gathering dust. Instead of dumping it in the scrapyard, use it to contribute to a life-saving cause. That's exactly what will happen when you donate your clunker to us at Breast Cancer Car Donations.
We'll have your vehicle auctioned off, with the proceeds distributed to our charity partners. These IRS-certified 501(c)3 nonprofit organizations will use the money to sustain their delivery of comprehensive breast health services to various communities throughout the country.
Thanks to your donation, uninsured and cash-strapped breast cancer patients will be able to get easy access to medical facilities where they can undergo full treatment.
Other beneficiaries receive free breast cancer screening and prevention and education services.
Your donation will qualify you to receive a maximized tax deduction in the next tax season. You'll also benefit from our free towing services in all parts of the country.
You can donate almost any type of vehicle, whether it's still in good condition or no longer.
For more information on our vehicle donation program, check out our FAQs page. Get in touch with us at 866-540-5069 or message us here if you have any questions or concerns.
Donate a Car to Help Save Lives Today

You have a unique opportunity to help save or improve the quality of life of breast cancer sufferers in your area. All you need to do is give away something that you no longer need. Call us at 866-540-5069 or fill out our online donation form to get started with your car donation now!