5 Tips for Letting Go of Anger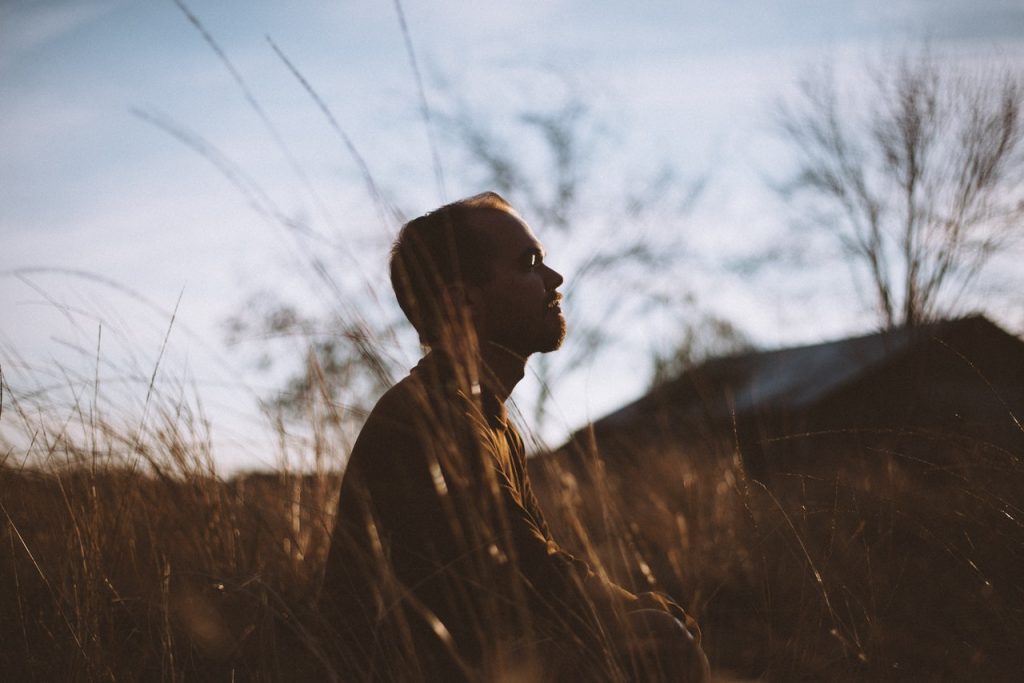 Feeling Trapped in Your Anger?
At some point, certain situations can trigger an emotion that many of us want to steer clear of — anger. Anger is a natural human emotion that can be triggered by anything — from bad traffic to a family fallout. Although it's extremely important to express this emotion, it's even more important to manage it.
Unfortunately, countless people feel trapped in this vicious, self-obsessed cycle of being afraid of what the future may bring, angry in the present, and resentful over what happened to you in the past. If you feel stuck in this never-ending limbo, know that you're not alone.
What You Can Do to Let Go of Your Anger
Thankfully, you can turn your fear into faith, anger into love, and resentment into acceptance. Although this involves a process that doesn't take place overnight, you can do certain steps to deal with your anger constructively. To give you a head start, here are helpful tips for letting go of anger.
1. Breathe!
Before your anger explodes, you'll feel it creep up slowly. Before it gets to the point where you spew out words that you'll surely regret later on, will yourself to walk away and breathe! This will give your brain some time to understand that when your anger isn't properly handled, it could cause you and the people around you more pain than you'll ever realize.
Get away from all the drama and find a quiet and comfortable place where you can calm yourself down. To melt away your anger, try to pay attention to your body as you draw in every breath.
2. Replace negative affirmations with positive ones.
People who are slaves to their anger are good at creating a negative atmosphere in their heads. If you're struggling with recurring anger, you need to keep your thoughts in check. As soon as you catch a negative thought, replace it with its positive alternative.
For example, you can verbally remind yourself that you are greater than your stressful situation. Say to yourself that you are in control of your emotions as you calm yourself down and fill your mind with positive thoughts and images.
3. Practice gratitude.
One way to kill your anger is to actively look for something that you appreciate. This will allow you to shift your focus on anything that's going well in your life such as your family, your job, your health, etc.
4. Recognize and understand what triggers your anger.
Once you've calmed yourself down, get to the root of the problem by doing your best to understand the cause of your anger. Doing so will help you deal with it effectively before it happens again.
For instance, if an annoying co-worker is the cause of your anger, try to look for ways and opportunities to talk to them tactfully. If your anger is caused by the painfully long commute to work, try to look for ways to relieve yourself of anxiety while on the road.
5. Seek professional help.
There's no shame in seeking the help of a professional when you feel like your anger always gets the best of you. Look for a qualified and experienced therapist to help you manage your anger.
Getting Angry Often Because of Your Clunker? Here's the Best Solution
If the cause of your anger is your old clunker that keeps letting you down while draining your wallet with its never-ending repairs and maintenance, we've got the best solution for you. Simply donate it to us at Breast Cancer Car Donations. We'll take that unwanted vehicle off your hands quickly and give it a worthy purpose — as a lifesaving tool for needy breast cancer patients in your area.
Once we get hold of your auto donation, we'll have it fixed before auctioning it off. Once it's sold, we'll use the generated funds to support the life-saving programs of our breast cancer-focused charity partners.
These IRS-approved 501(c)(3) nonprofits use the funding to deliver a range of breast health services to their beneficiaries. They include easy access to top medical facilities as well as financial assistance for uninsured and destitute breast cancer patients to cover the cost of their treatments, physician visits, medications, and follow-up care. Other beneficiaries get to receive free breast cancer screening and prevention and education services.
As our donor, expect to receive valuable rewards, including getting entitled to receive the maximum tax deduction in the next tax season. You will also benefit from our free pickup and towing service.
Above all, you'll have the ultimate pleasure and satisfaction of doing something extraordinary that can help save lives.
We are affiliated with several towing companies all over the country, so if your car isn't parked in your driveway or garage, we can still collect it from any location within the country.
We welcome almost all types of vehicles, even damaged ones that are hardly running.
Our donation process will only take you a few minutes to complete. All you have to do is contact us.
If you're interested to learn more about our donation program, feel free to visit our FAQs page. Should you have any concerns, don't hesitate to call us at 866-540-5069 or leave us a message here.
Turn Your Anger into Joy
Your car donation can turn your anger into a feeling of joy and satisfaction as we turn your clunker into a lifesaver. Call Breast Cancer Car Donations at 866-540-5069 or fill out our online donation form now!