5 Tips For a Calming Evening Routine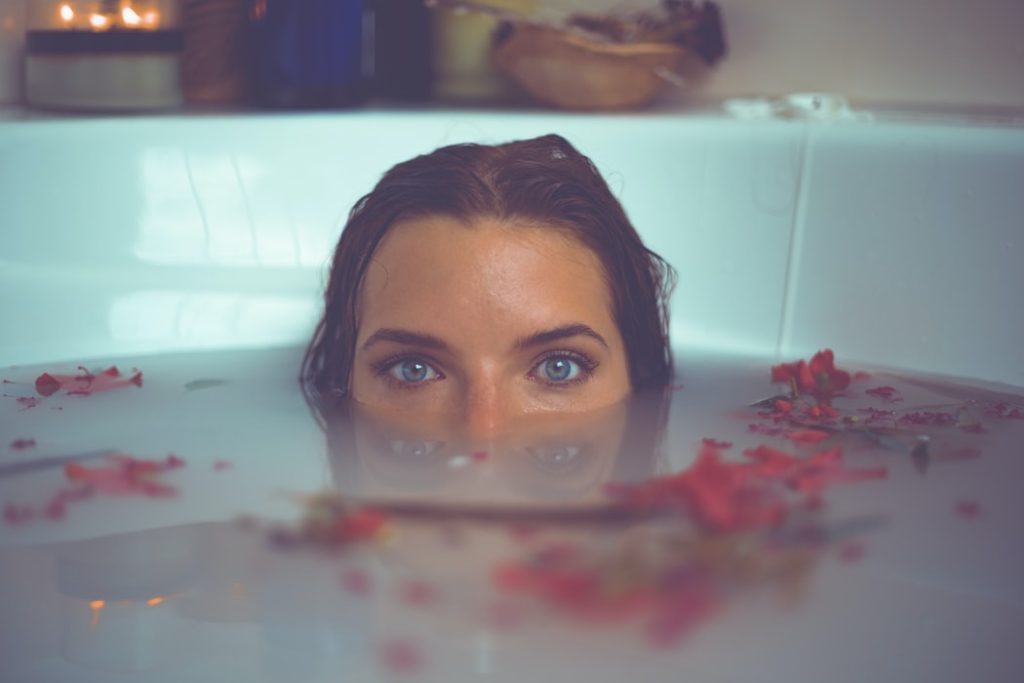 Here's How You Can Wake Up Feeling Refreshed Every Morning
We live at a time when it's much too easy for anyone to get caught up with the stresses of daily life. If we allow the demands at home, school, or work to get the best of us, things could get ugly. Whether we like it or not, neglecting self-care is one of the most damaging things that we can do for our health.
That is why it's extremely important to listen to what your body is trying to tell you. For example, since rest and sleep are two things that your body needs to become productive, you'll need to establish calming evening routines that would promote rest.
Top Ideas to Keep Your Evenings Calm
Now that you know how important it is to establish your nighttime routines that encourage your body to wind down and sleep, you probably want to get started. It's important to note that what you decide to do in your evenings ultimately depends on your preference.
What's important is that you have to be consistent about your routines so that you can wake up feeling refreshed the following morning. To give you a head start, Breast Cancer Car Donations gives you these five tips for a calming evening routine.
1. Soak in a bath.
This is one of the best ways to relax and de-stress. If you think you need to do something special to help you calm down, you may want to try taking a hot shower. Immersing yourself in lukewarm water is nothing short of therapeutic because it can effectively soothe your body and mind.
Did you know that unplugging from technology's hyper-connectedness while you're soaking in a bath can make your thoughts more fluid? Most people claim that they get their best "aha!" moments while they're taking a shower.
2. Make tomorrow's to-do list.
Whether you're planning to do this at the beginning of your evening or before bed, listing down your tasks for the next day will give you a chance to set your mind at ease and relax because you know that you've got everything covered for the next day. Making a clear and concise to-do list will keep you from tossing and turning during the night as you think about the tasks that you need to accomplish on the following day. Since you've already listed them down, you won't have to worry about forgetting about them.
3. Cut down on screen time.
Did you know that the blue light your gadget emits could affect your ability to fall asleep? With that, it's important to turn off the gadgets around you at least an hour before going to bed. Within the hour before sleeping, make sure to do some calming activities like meditation or yoga to help relax your body and prepare it for bedtime.
4. Read at least one chapter of a book.
To replace screen time, you can opt to read a book in your bed before going to sleep. Though it may be a simple thing to read a chapter of an inspirational book or novel, this helps your body relax and calm down while enriching your mind.
5. Write things down.
Had you written down your feelings in your diary when you were a kid? Do the same today and take time to scribble all the things that happened within the day and how you feel about them. Simply writing these things down can have a calming and healing effect on the body. This will help you feel refreshed as you start another day.
Donate an Unwanted Vehicle to Breast Cancer Car Donations

If you're dealing with a vehicle that's causing you stress instead of giving you comfort, you might want to consider donating it to Breast Cancer Car Donations. Donating to us means letting us use your gift to extend life-saving assistance to destitute breast cancer patients in your area. We'll make sure that your charitable contribution will be used for the benefit of deserving individuals in your community.
We'll sell your donated vehicle through an auction and use the proceeds to support the critical programs and services of our nonprofit partners. These IRS-certified 501(c)3 nonprofit organizations provide comprehensive breast health services, particularly to uninsured and underserved breast cancer patients. These patients are given easy access to medical facilities where they can undergo full treatment, including surgery, chemotherapy, and radiation treatment.
These charities also provide breast cancer survivors with follow-up care, including laboratory work, annual mammograms, and physician visits five years after remission. Other beneficiaries get to receive free breast cancer screening and prevention and education services.
You'll also benefit from your charitable contribution since it will entitle you to receive a maximized tax deduction in the next tax season. Moreover, we'll provide you with our free pick-up and towing services.
You can donate not just cars but nearly any other types of vehicles regardless of their condition. We can collect your donation wherever you are located in the country since our vehicle donation program covers all 50 states.
For more information, feel free to check out our FAQs page. If you have questions or concerns, call us at 866-540-5069 or leave us a message here.
Give the Gift of Hope Today
Give the gift of hope and a new lease on life to breast cancer patients in your community. Call us at 866-540-5069 or fill out our online donation form and make a vehicle donation to us now!