Spring Cleaning Series: 5 Things You Should Clean Every 6 Months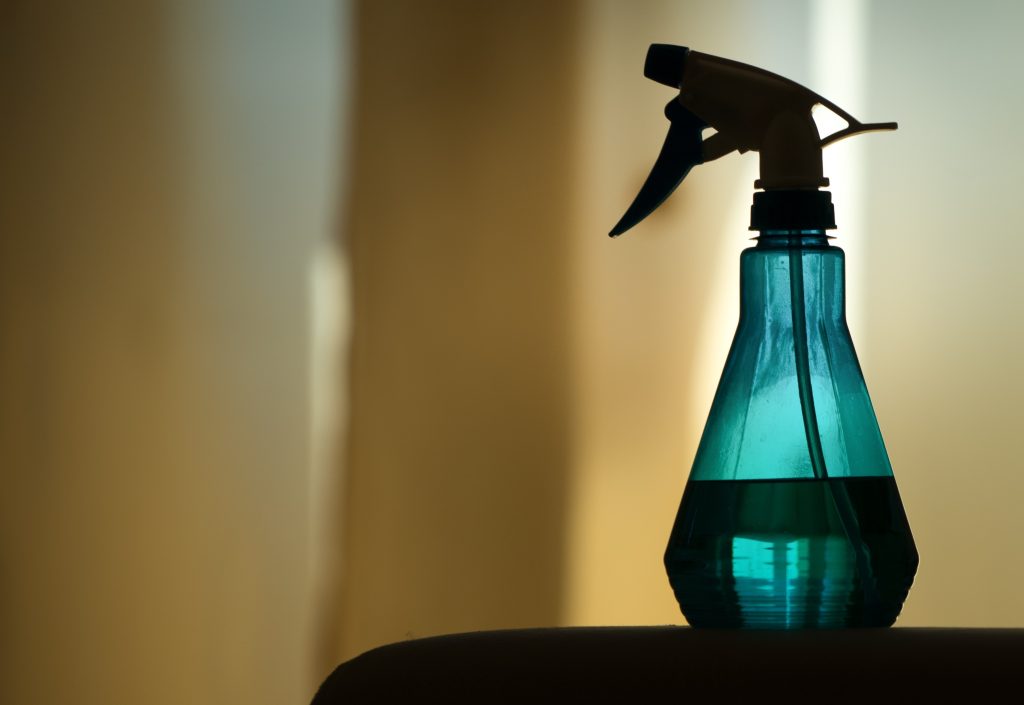 5 Things You Should Clean Every 6 Months
If you want to keep your house tidy, cleaning is the one thing you can't avoid doing. Living in a clean and stress-free home is one way of living a happy life.
Have you ever wondered how you can keep your home virtually spotless? While there are certain household items that need to be cleaned at least once a year only (because overdoing it might do more harm than good), we've also identified those that need your bi-annual TLC to keep them in tiptop shape.

What Are the Top 5 Things You Should Clean Every 6 Months?
When it's time to get your home spring-cleaned, knowing the top 5 things you should clean every 6 months will definitely help you keep your home fresh and ready for visitors at any time. Here are those 5 top things:
1. Mattress
Mattresses only require cleaning at least twice a year. Since you use them all the time, they could accumulate mites and allergens that could compromise your family's health. The best way to clean them is by using your trusty vacuum to suck up the dirt on top of your mattresses. If your mattress has stains that need to be removed, you can do so by using a cold, damp cloth dipped in upholstery shampoo. While you're at it, don't forget to rotate your mattress if you want to preserve its shape.
2. Closets
Having a clean closet with the cobwebs that might have formed in the corners dusted out can enhance your living condition. Performing a closet purge every 6 months can help you pick out the clothes that you don't or can't wear anymore. This means you'll free up some space which you could use for your new clothes.
3. Windows
Now that the gloomy days of winter are over, the sunshine of spring is more than welcome to flood into our homes. However, if your windows are dusty, you won't be able to get as much light as you'd want. To brighten up your home, it's important to wipe down your windows at least twice a year. You can make a glass window cleaning solution by mixing 5 drops of detergent and 2 teaspoons of rubbing alcohol with 2 gallons of water.
4. Pillows
Did you know that having freshly laundered pillowcases doesn't necessarily mean that your pillows are clean? You'll need to wash the actual pillows at least twice a year to remove the oil, dead skin cells, and the dust that has accumulated over the past few months. The type of washing depends on what type of pillow you have (dry clean for feathers and for others, gentle machine washing will do).
5. Oven
If your oven doesn't have a self-cleaning function, you'll need to manually clean it yourself every 6 months. Since your oven is one of those appliances that take a lot of abuse, there's a very good chance that it's filled with dirt, grime, and burnt food particles. If you don't clean it, your oven will give a bad taste to the food you're going to bake in it. To keep this from happening, you can place a bowl of water inside the oven and have it heated in high temperature for 20 minutes to loosen the dirt prior to wiping it down.
You'll find that adding these things to your list can make a huge difference in keeping your home a lovely place to live in. Cleaning these items won't only restore them to their former glory, but it will also help them last longer.

What You Can Do with Your Unwanted Clunker
You don't have to throw away unwanted things when you clean up. If you happen to stumble upon things that you don't use anymore but still have some value, you can always donate them for a good cause. Old vehicles, for instance, can be donated to support the programs and services that charitable organizations provide to those who badly need them.
In our case, Breast Cancer Car Donations accepts nearly all kinds of vehicles – cars, trucks, fleet vehicles, motorcycles, recreational vehicles, boats, planes, etc. Whether the vehicles you're donating are in good working condition or not, we'll be happy to accept them and turn them into something that needy breast cancer patients can benefit from. With each vehicle donation, we'd be able to provide these patients with the assistance they badly need in their fight against this deadly disease.
You will also personally benefit from your vehicle donation since this will entitle you to claim a top tax deduction. You will also get to dispose of your unwanted clunker quickly and enjoy our FREE towing services as well.
For more information on our vehicle donation program, check out our FAQs page. For inquiries, you may call us at 866-540-5069 or send us a message online.
You can make your donation by filling out our secure online donation form. We accept vehicle donations anywhere in the United States since we have car donation programs in all 50 states.

Help Save Lives with Your Car Donation!
If you've made the wonderful decision to donate your clunker to us, call us now at 866-540-5069 and we'll have our staff walk you through the donation process. Donate now and help save lives!