5 Things You Can Do on Women's Equality Day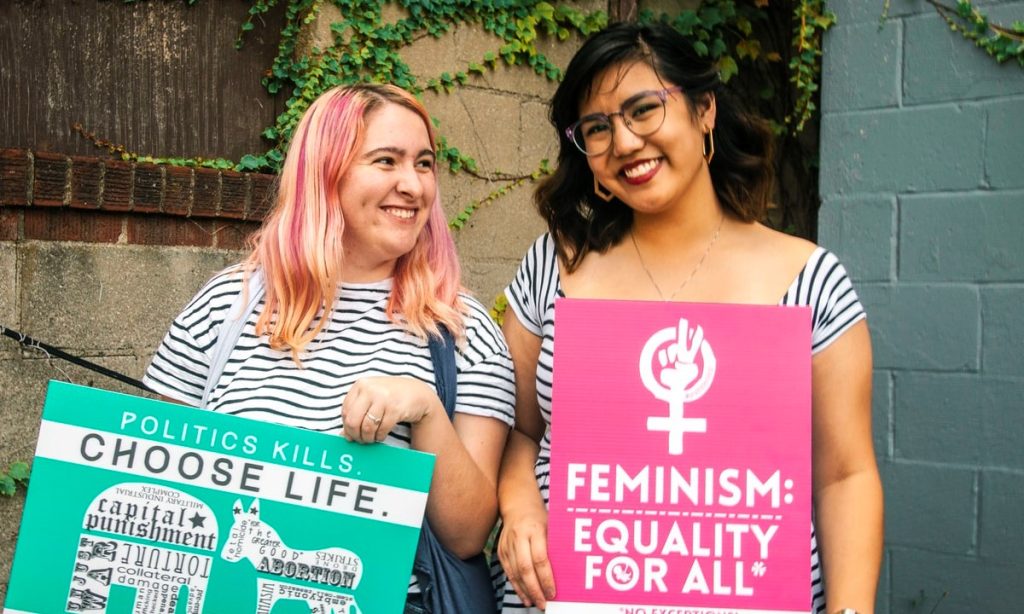 5 Things You Can Do on Women's Equality Day – This August 26th, Celebrate Women's Rights
August 26, 1920 marks a turning point for women in the United States. It's the date when women were given the right to vote, a huge breakthrough in the campaign to give women equal status with men. To mark this event, Women's Equality Day is celebrated in the United on August 26th of each year.
Before that milestone event in 1920, women were largely considered inferior to men. This was considered normal and how things ought to be at that time. Well-known philosophers such as Jean Jacques Rousseau and Immanuel Kant even supported this belief, claiming that the lower status of women compared to men was reasonable and logical.
Of course, nothing could be further from the truth! Throughout history, women from every corner of the world made a difference with their contributions in the fields of science, medicine, arts, and sports, among others.
Women aren't just beautiful; they're downright capable, too! Given the opportunity, women have shown that they can achieve even more than men in some fields.
In today's world, the meaning of equality for women has grown and expanded to more than just the right to vote. Numerous organizations worldwide have been created to make sure that women are given equal opportunities in society.
Unfortunately, there are still places (and people) that discriminate and stereotype women. It's long overdue that everyone in the world should stop thinking of women as inferior beings.
How You Can Celebrate Women's Equality Day
August 26th is an important day for women everywhere in America. Celebrate this occasion by recognizing the importance of women in our lives and their many contributions to our society.
Here are five things you can do to show your appreciation for women and the key part they're playing in our lives.
Take an important woman in your life out for dinner.
On Women's Equality Day, take out your wife, girlfriend, your mother, or maybe even your girl best friend to a nice restaurant and treat her to a sumptuous dinner. When she asks you why or what's the occasion, explain to her the significance of the day and that you consider her as the most influential and inspiring woman in your life.
Spread awareness about Women's Equality Day on social media.
Make social media posts about Women's Equality Day. Inform your friends about the event and its significance.
Support groups that promote women's equality.
Look for groups that uphold and promote equality for women. Show them your support by attending their events and donating to support their cause.
Donate to an orphanage for girls.
In observance of Women's Equality Day, donate to an orphanage that caters to abandoned young girls. Whether it's cash donation or goods, your charitable gesture will surely be well-appreciated by the orphanage staff and residents.
Support women fighting breast cancer.
Though breast cancer affects both men and women, women have a higher chance of developing the life-threatening disease. There are many breast cancer patients out there with little or no means to get the medical treatments they need. Show them your support by making donations or volunteering your services to charitable organizations that are dedicated to caring for them.
Help Women Suffering From Breast Cancer with Your Car Donation
One of the best ways to celebrate Women's Equality Day on August 26th is by helping out women in your community who are fighting for their lives against breast cancer.
You can help ease their predicament and potentially save their lives by donating a car you no longer need to us at Breast Cancer Car Donations.
We'll sell your donation through an auction and use the proceeds to support the critical programs and services of our nonprofit partners. These IRS-certified 501(c)3 nonprofit organizations provide comprehensive breast health services, particularly to uninsured and underserved breast cancer patients. These charities provide their beneficiaries with easy access to medical facilities where they can undergo full treatment, including surgery, chemotherapy, and radiation treatment. These nonprofits also provide breast cancer survivors with follow-up care. Other beneficiaries get to receive free breast cancer screening and prevention and education services.
You'll also benefit from your charitable contribution since it will entitle you to receive a maximized tax deduction in the next tax season. Moreover, we'll provide you with our free pickup and towing service.
You can donate not just cars but nearly any other types of vehicles regardless of their condition. We can collect your donation wherever you are located in the country since our vehicle donation program covers all 50 states.
For more information, feel free to check out our FAQs page. If you have questions, call us at 866-540-5069 or leave us a message here.
Give Hope to Those Who Badly Need It

When you team up with Breast Cancer Car Donations, you'll be bringing hope to destitute breast cancer patients in your area. Call us at 866-540-5069 or fill out our online donation form today to get started with your car donation now!