5 Nice Things You Can Do for Your Neighbors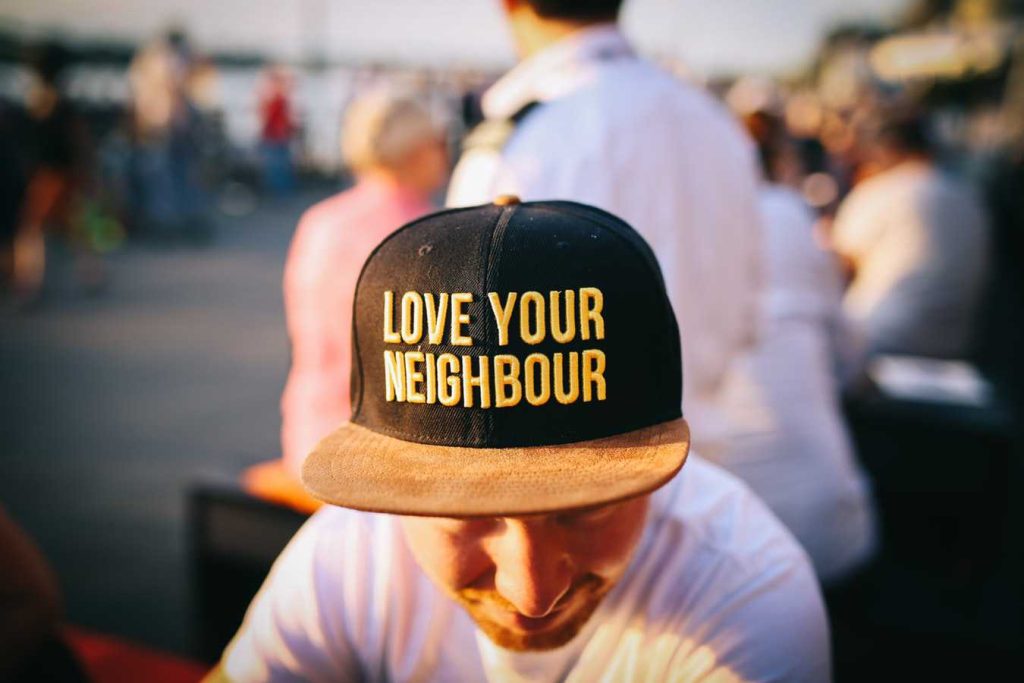 May 16th Is National Do Something Good for Your Neighbor Day
In the old days, people used to be eager to bring baskets of baked foods and other goodies for their neighbors to enjoy. They were even kind enough to let their neighbors borrow expensive equipment and tools on any given day. In those days, being neighborly was something that came out naturally for most people.
In case you haven't noticed, our concept of neighborhood culture has drastically changed over the past few decades. Many people of today's generation have become so preoccupied with their busy schedules and their smartphones that they've become increasingly detached from the people who live next door and across the street. They've forgotten that fostering healthy relationships with the people who live within the same community is important if you want to enjoy peaceful living, added level of security, support, camaraderie, potential business opportunities, and so much more.
Since May 16th is National Do Something Good for Your Neighbor Day, we encourage you to take time to show random acts of neighborly kindness that can bring a lot of positivity in your neighborhood and you, as well.
5 Ideas for Showing Kindness to Your Neighbors
Some neighborhoods may be different from others. While the residents in one neighborhood may be open to socializing with one another and hosting neighborhood parties, residents of another neighborhood may prefer to stay within their homes and reserve their time with their families.
No matter what neighborhood you live in, it's time to do something nice for your neighbors. Here are some of the things that you can do:
1. Introduce yourself.
If you're new to the neighborhood or you've settled in for a while but haven't introduced yourself yet, now is the time to do so. This will let your neighbor know at least who they're living next to. Aside from this, introducing yourself encourages camaraderie between you and your neighbors, which can be helpful to you in the future.
2. Say 'hello' if you cross paths.
If you're on your way to your car and your neighbor happens to pass by, take this chance to greet them a "good morning" or simply say "hello" to them. Don't try to pretend that you didn't notice them. Instead of averting your eyes, make it a habit to acknowledge the presence of a neighbor whenever you see them.
3. Avoid making too much noise.
While it's impossible to be as quiet as a mouse, your neighbors would appreciate it if you keep your noises at a minimum. If you live in an apartment building, avoid shouting or talking loudly in the hallways as your neighbors might be trying to get some sleep.
If you live in a house with a lawn, it might not be a good idea to get your mower going at 7 in the morning. Moreover, try to avoid making unnecessary noises after 9 in the evening. Your neighbors will thank you for it.
4. Offer to mow their lawn.
Perhaps you recently noticed that the grass is overgrown in your neighbor's usually manicured lawn. Sometimes, people can get too preoccupied with their schedules that they forget to do some of their chores. Your neighbor will surely thank you no end if you offer to mow their lawn. While the gesture may be a small thing to you, to them, you'd be ticking off a huge task from their list and help them focus on other things instead.
5. Share your homemade goodies with them.
Spontaneous cookie deliveries are always a good experience for neighbors. While you don't necessarily have to be a good baker to do this, just the fact that you thought of them while baking your cookies is already a big deal to them. Plus, if you make good cookies, you might just make your way through their hearts.
Help Breast Cancer Patients in Your Neighborhood, Too!
There may be breast cancer patients in your area who badly need help. Many of them may have no way of getting the medical assistance they need and face a great risk of succumbing to the disease.
You can extend a lifeline to these patients by simply donating an old vehicle to us at Breast Cancer Car Donations. In doing so, you'll be giving these patients a newfound hope and a chance to enjoy life once again.
We'll auction off your donated vehicle and use the proceeds to support the comprehensive breast health services being delivered by our charity partners. These nonprofits provide their beneficiaries with financial assistance, easy access to medical facilities for their treatment, counseling, breast cancer screening, and other breast cancer prevention and education services.
Since your donation will be used by our IRS-certified 501(c)3 nonprofit partners, your donation will entitle you to receive a maximized tax deduction in the next tax season. We'll provide you with our free pick-up and towing services wherever your vehicle is located in the country. As for the types of vehicles that you can donate, you can check from the list here.
For more information about Breast Cancer Car Donations, feel free to visit our FAQs page. If you have inquiries or concerns regarding our donation process, please contact us at 866-540-5069 or leave us a message here.
Donate Your Extra Vehicle Today

Your donation process starts when you fill out our online donation form or call us at 866-634-5069. Save lives by donating your extra vehicle to Breast Cancer Car Donations today!