5 Must-Know Tips to Help You Get Through Daylight Saving Time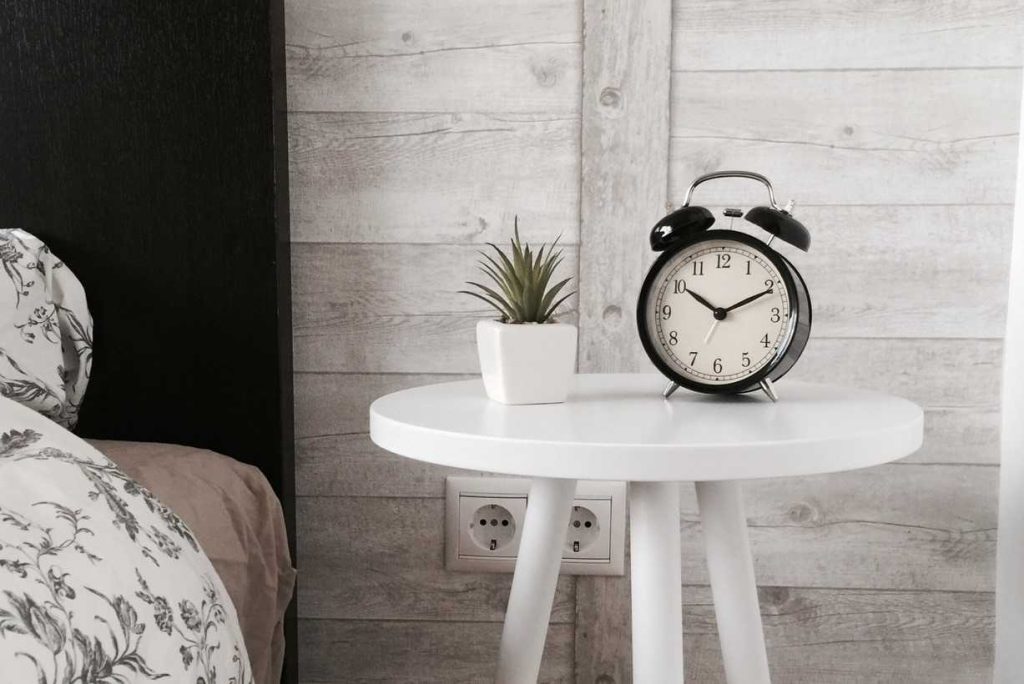 Turn Your Clocks Forward on March 8th When Daylight Saving Begins
After turning our clocks back in the fall and getting an extra hour of sleep on a daily basis, it can be quite difficult to turn them back in the spring. Most people complain about feeling groggy for weeks as they adjust to losing an hour of sleep. The good news is, there are some things you can do to help your body deal with these changes.
How to Successfully Handle the DST Changes
While the transition may be hard for many, sticking to healthy habits will eventually help the body adjust to certain changes. If you want to make it through Daylight Saving Time without looking like a zombie due to lack of sleep, Breast Cancer Car Donations is here to help you out by sharing these five must-know tips:
1. Avoid using electronic devices before bedtime.
Studies have shown that the use of electronic devices can block out the production of the hormone melatonin, which helps induce sleep. As much as possible, less use of electronics during bedtime can make your body's transition easier. Resist the urge to read your Kindle, watch Netflix, or open mails when it's time to sleep.
2. Develop a sleep blueprint.
Changing your sleep habits a few weeks or days before Daylight Saving Time begins can help make your body adjust to the difference. Start by going to sleep 15 minutes earlier than your original bedtime, and from there, increase the number of minutes until it turns to an hour.
It's also good to evaluate the surroundings of your bedroom. If you can't sleep in a dark room, then dimming the light before sleep will do. A quiet and cool room will also help promote relaxation and better sleep.
3. Enjoy the sun.
Daylight Saving Time happens in spring, which means the sun will be abundant until the clock is programmed an hour back again. Since there will be shorter days, make sure to make the best out of the sun.
Studies show that getting more sunlight increases the serotonin levels in the body. Serotonin is a chemical that the nerve cells produce. It helps improve your mood and keeps you energized throughout the day.
4. Check your mattress.
Your mattress plays an important role in promoting a good night's sleep. If you have an old mattress, it tends to sag in the middle, which affects the support it gives your whole body. When this happens, persistent sleep disruption would most likely happen as you try to find a comfortable position for sleeping.
5. Consume less caffeine.
While it's okay to drink it in the morning, consuming coffee a few hours before your bedtime can prevent you from falling asleep and getting a full night's rest. This can result in less sleep, grogginess, and crankiness in the morning.
Donate a Vehicle to Help Breast Cancer Patients
Do you have whatever type of vehicle sitting in your garage that you want to dispose of? Consider donating it to Breast Cancer Car Donations. We'll be able to accept your donation wherever you're located in the United States since we have nationwide vehicle donation programs.
We'll sell your vehicle through auction and use the proceeds to help our nonprofit partners in providing medical assistance to uninsured and underserved breast cancer patients in your local community.
Deciding to become a vehicle donor means setting yourself up for our free towing service and a huge tax break in the next tax season.
You can learn more about us and our vehicle donation program by visiting our FAQs page. You can also call us at 866-540-5069 or send us a message online.

Help Save Lives Now!
Are you ready to help save the lives of breast cancer patients in your area? Call us at 866-540-5069 or fill out our online donation form now!