5 Items You Shouldn't Buy on Black Friday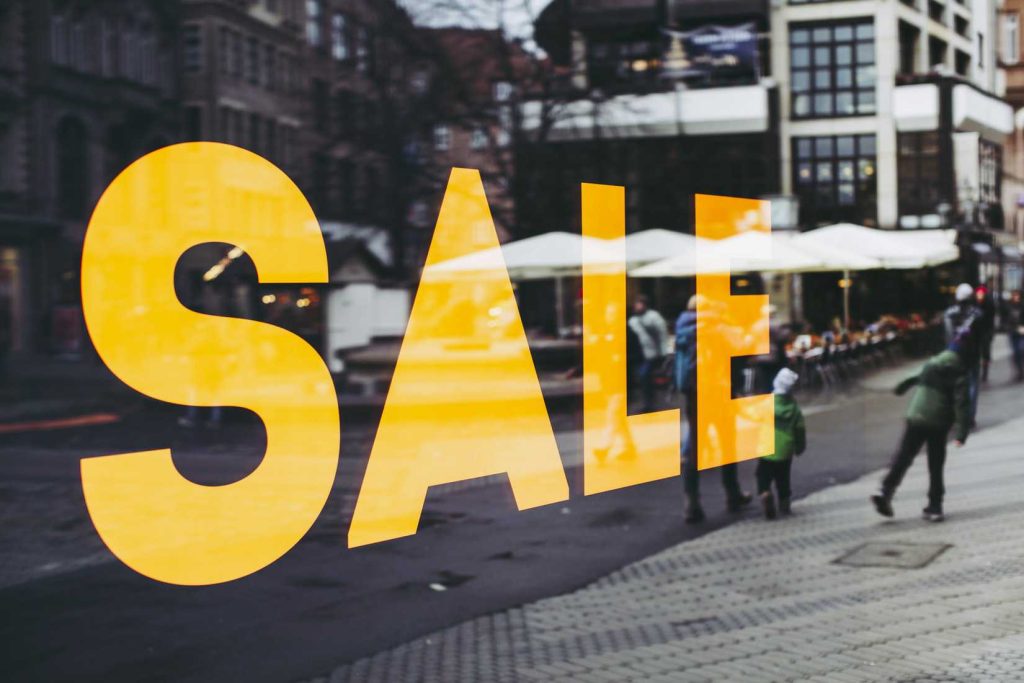 On November 27th, Don't Get Too Caught Up in All the Hoopla!
Black Friday has become such a huge part of the American culture that some people get more excited about the sweet deals that they consider are well worth spending their money on than about Thanksgiving dinner. If you're one of those eager shoppers who are happily chomping at the bit to get the best products for cheap, know that not all flashy price tags are as awesome as they appear.
Although Black Friday can be extremely overwhelming, those who aren't careful can find themselves throwing their money into useless items or deals that aren't worth their while. To avoid this, it's best to step back, think things over, and not get too caught up in all the hoopla.
What Are the Top 5 Things that You Shouldn't Buy on Black Friday?
The last thing you want is to empty your bank account for stuff that you don't even want or need. If you find it difficult to tell the difference between an amazing deal and a dud, check out these items that you shouldn't buy on Black Friday.
1. Jewelry
You might want to think twice before purchasing those diamond studs on a Black Friday sale. Bear in mind that the biggest discounts aren't offered during this time of the year. While you may see tempting ads that feature big discounts, you'll be disappointed to find out that they only apply to limited selections that aren't as stylish as you hoped they would be. A savvy shopper would shop for jewelry in March or when the jewelry business is slow.
2. Watches
A watch is another luxury item that you shouldn't be buying on Black Friday. The steep discounts may seem to be enticing, but you'd be better off waiting for December. The closer it gets to Christmas, the better the deals will be.
3. Exercise equipment
Hold your horses before you swipe your plastic for a treadmill or an elliptical! You could get those big-ticket items for more than a 15% discount during Black Friday. However, if you wait until December rolls in, you can get those items at much lower prices! You'll be glad to see bigger discounts for a wider selection of fitness gear.
4. Gift cards
Don't even think about getting one of those gift cards that are right by the store register during a Black Friday sale. If you want to purchase your favorite gift cards for a fraction of the price, it's best to wait until December. As we creep closer to Christmas, that $100 iTunes gift card you've been planning to get could only cost you $70.
5. Winter apparel
If you're interested in significant savings, don't buy winter clothing or accessories on Black Friday. Decide to hold off on making this purchase unless it's an absolute must. It pays to wait until the last week of December to get yourself some wool hats, slippers, flannel pajamas, sweaters, and other holiday apparel.
Give Something Away on Black Friday!

Instead of hoarding yet another batch of useless items into your home on Black Friday, consider decongesting your garage by getting rid of a vehicle that you no longer want or need. By handing it over to us at Breast Cancer Car Donations, you'll be helping save the lives of needy breast cancer patients in your community.
Once we get hold of your donation, we will sell it via auction. We'll then use the generated funds to support the life-saving programs and services of our nonprofit partners.
Thanks to your gift, uninsured and financially challenged individuals in your community would be able to gain easy access to comprehensive breast health services, including various types of cancer treatment, follow-up care, cancer screening, and cancer prevention and education services.
Making a car donation to us is the simplest and most convenient way to dispose of an unwanted vehicle. You can donate in the comfort of your home with just a short phone call to us. You also need not leave your house to hand over your vehicle to us.
Aside from the joy of knowing that you've done something to save lives, donating to us will also allow you to receive free towing of your unwanted car as well as a huge tax deduction in the next tax season.
You'll also be happy to know that we accept almost all types of vehicles, whether old or new, from any location across the United States.
In return for your contribution, we'll mail to you your 100% tax-deductible sales receipt a couple of weeks after your car gets sold. With this receipt, you can claim your top tax deduction in the next tax season.
If you have any questions or concerns, feel free to contact us at our toll-free hotline 866-540-5069. You may also write to us here. Feel free to visit our FAQs page to learn more about our donation program.
Give a Life-Saving Gift on Black Friday
If you feel compassion for destitute breast cancer patients in your community, give them a gift that can give them a new lease on life — your old and unwanted car! Call Breast Cancer Car Donations at 866-540-5069 or fill out our online donation form now!