5 Interesting Facts About Memorial Day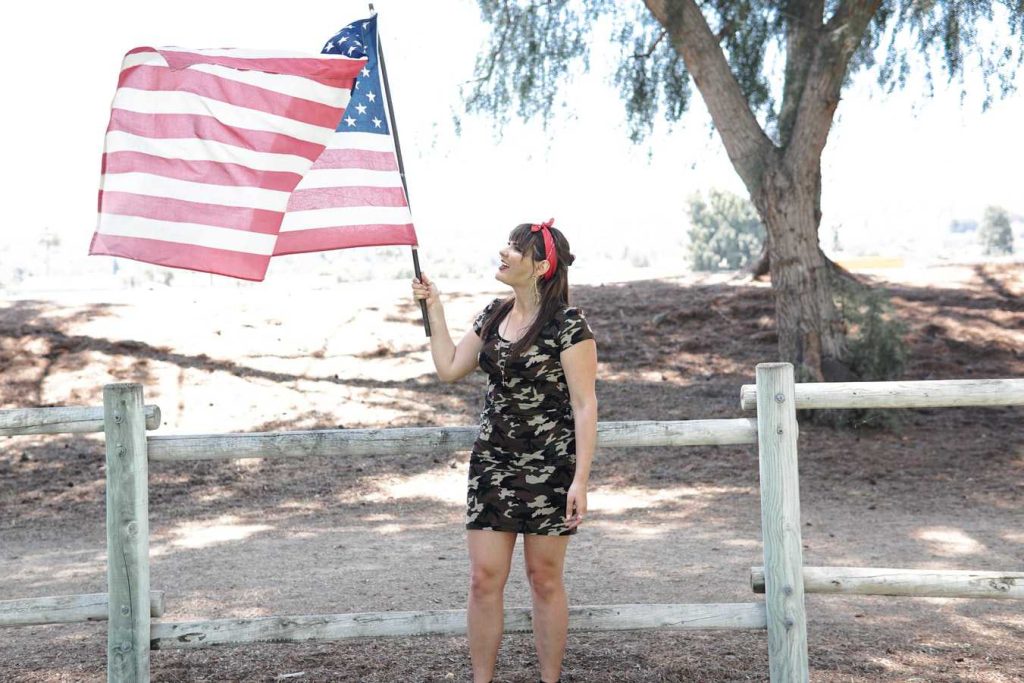 Remember Our Heroes on May 25th — Memorial Day
On the 25th of May this year, all Americans who enjoy the daily liberties of life are called upon to recognize and acknowledge the sacrifices that were made by the brave men and women who died to defend our nation. It's Memorial Day, a federal holiday in the United States observed on the last Monday of May, This year, it falls on May 25th. The day is considered the unofficial start of summer in the United States.
While we celebrate Memorial Day with fireworks, picnics, barbecues, and music festivals, let's not forget that the whole point of this event is to give honor to the heroes who served in the U.S. military up to their last breath.
Interesting Memorial Day Facts You Should Know
Although we never fail to enjoy all the festivities and the fun of the three-day Memorial Day weekend, many of us don't have a clear understanding of what the holiday is all about. Here are five interesting Memorial Day facts that every one of us should know about.
1. Before this holiday was officially called Memorial Day, everybody called it Decoration Day.
On May 5, 1868, General John A. Logan issued a proclamation calling for "Decoration Day" to be observed annually and nationwide in honor of the over 620,000 soldiers killed in the Civil War. The day was observed by decorating the soldiers' graves with flags, flowers, and wreaths.
2. It wasn't officially recognized as a federal holiday until 1971.
About a year after General Logan issued the decree, 27 states immediately adopted the observance of Decoration Day. In the 1880s, the event's official title was changed to Memorial Day. Memorial Day was finally recognized as a federal holiday in 1971.
3. There's no prescribed form of ceremony for Memorial Day.
Although Memorial Day is declared as a celebration, according to General Orders No. 11, there was no prescribed form of ceremony for the holiday. However, Americans took the liberty to establish various customs and traditions that are being practiced up to the present. One of these traditions includes flying the flag at half-staff until noon and raising it at full-staff from noon until sunset to honor those who are still serving in the military.
4. It's not known where Memorial Day was first celebrated.
While many people believe that the first Memorial Day was celebrated in New York in 1866, others believe that the first celebration took place somewhere else. Although Waterloo won the congressional recognition for being the birthplace of Memorial Day, there's still no way of knowing where it all started.
5. The National Moment of Remembrance is observed at 3 p.m. on Memorial Day.
Since the year 2000, the National Moment of Remembrance has been held annually on Memorial Day. When the clock strikes 3 p.m., everyone is encouraged to stop whatever they're doing and take one full minute of silence to honor our fallen soldiers.
Do You Have a Car You Want to Dispose of?
If you have a vehicle that you no longer use and want to dispose of it, your best option is to donate it to a charity that supports a worthy cause. When you donate your clunker to us at Breast Cancer Donations, you'll be helping save the lives of breast cancer patients in your local area.
We'll sell your donated vehicle and use the generated funds to support the nonprofit organizations that we have partnered with. These nonprofits will use the funding in their delivery of comprehensive breast health services to their beneficiaries. They provide uninsured and underserved breast cancer patients with easy access to medical facilities where they can undergo full treatment. They also offer free breast cancer screening as well as other breast cancer prevention and education services.
To show you how much your donation matters to us, we'll pick up your vehicle for free wherever it is located in the country. We'll also try our best to sell your vehicle at its highest possible price so that you can enjoy a maximum tax deduction from it in the next tax season.
If you want to know the various types of vehicles that we accept, you can check them out here. For more information about our donation process and tax deduction, feel free to visit our FAQs page. Give us a call at 866-540-5069 or contact us here if you have any inquiries or concerns.
Extend a Lifeline to Breast Cancer Patients Today

You can mark Memorial Day on May 25th in a special way by extending a lifeline to the needy breast cancer patients in your community. You can do that by donating a vehicle to us at Breast Cancer Car Donations today. Call us at 866-540-5069 or fill out our online donation form now!