5 Fun Ways to Celebrate Christmas at Home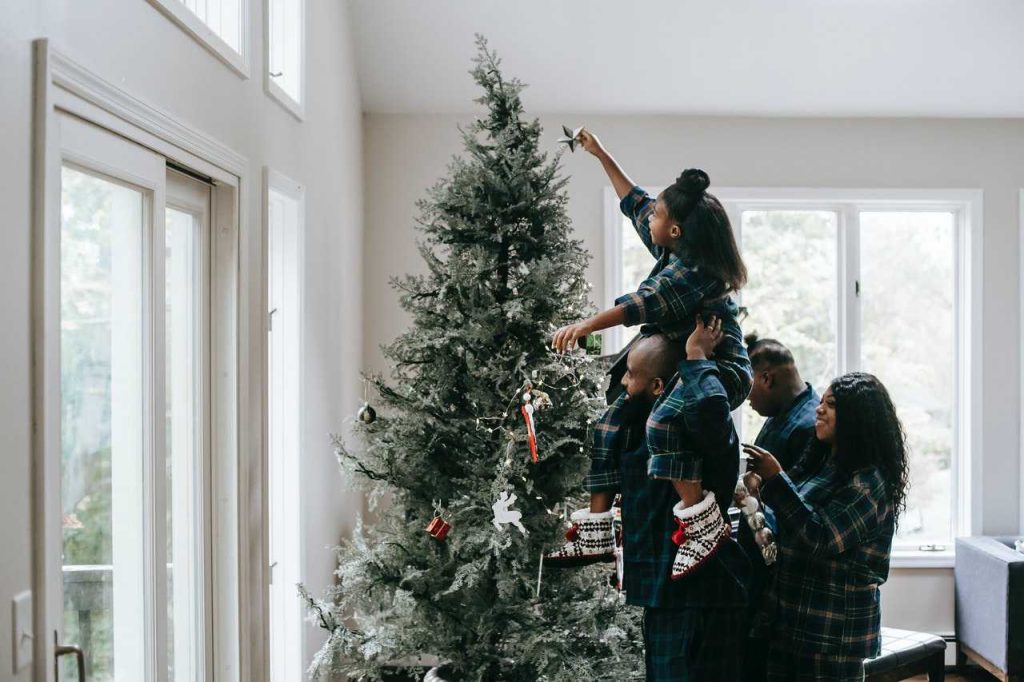 There's No Place Like Home on December 25th
Instead of celebrating this year's holidays with your relatives, perhaps your extended family has decided to celebrate individually — at home. As we live through an era of social distancing, you may feel like this Christmas isn't going to be as jolly as the previous ones. Have no fear — we're here to save your Christmas Day!
How to Have a Merry Christmas at Home
You won't have to feel like you're missing out on all the fun if you're planning to spend the holidays quarantined at home. The key is to plan and schedule fun Christmas activities that will keep you busy. Soon after you unwrap your presents, you can still make the "most wonderful time of the year" a fun and memorable one by doing any or some or, better yet, all of these fun activities:
1. Prepare a make-ahead breakfast.
A perfect Christmas morning consists of some presents underneath the tree and a warm and delicious breakfast. Since everybody needs to refuel after they dive into the piles of presents, assemble a make-ahead breakfast on the night before Christmas so that you can just pop it in the oven the next morning.
2. Sing Christmas karaoke.
You don't have to be a talented singer to belt out your favorite holiday tunes on Christmas Day. Just grab a karaoke mic and bust out some classic Christmas songs with the rest of the family.
3. Work on a holiday puzzle.
There's nothing more relaxing than putting together a holiday puzzle. While you're at it, you may want to take it a notch higher by lighting scented candles or a fire in the fireplace to set the mood.
4. Whip up a batch of drinks.
Make your Christmas morning cozy by mixing festive winter flavors to whip up incredible cocktails or mocktails. Try looking for warm stovetop recipe options online.
5. Unwind with a Christmas movie.
Watching a Christmas movie is another relaxing way to unwind after all of the holiday festivities have come to an end. Don't forget the treats and drinks!
Make Christmas Truly Meaningful
Do you want to put more meaning into your Christmas celebration this December 25th? You will surely help spread joy and goodness into your community when you donate an unwanted vehicle to Breast Cancer Car Donations for the benefit of destitute breast cancer patients.
We will have your vehicle auctioned off, with the proceeds generated from its sale going to our breast cancer-focused charity partners to support their life-saving programs. Thus, with your donation, uninsured and underprivileged breast cancer patients in your local area will have a chance to receive timely breast cancer treatment and follow-up care at no cost to them.
In exchange for your kind gesture, we'll make sure that your vehicle gets picked up for free. What's more, we'll send you your 100% tax-deductible receipt via mail or email so that you can enjoy a top tax deduction in the next tax season.
The most satisfying reward you'll get, however, is the awesome experience of doing an act of charity that will help save lives.
You can donate not just a car but also almost any type of vehicle regardless of its condition. You can make your donation anywhere in the United States since Breast Cancer Car Donations operates in all 50 states.
For more information, head over to our FAQs page. If you have any questions, call us at 866-540-5069 or write to us here.
Touch Hearts on Christmas Day!

On Christmas Day this December 25th, do a wonderful act of kindness that will surely touch the hearts of needy breast cancer patients in your community. Give them a reason to look forward to a brighter New Year with your vehicle donation. Call Breast Cancer Car Donations at 866-540-5069 or fill out our online donation form now!