5 Fun Ideas for National Pizza Party Day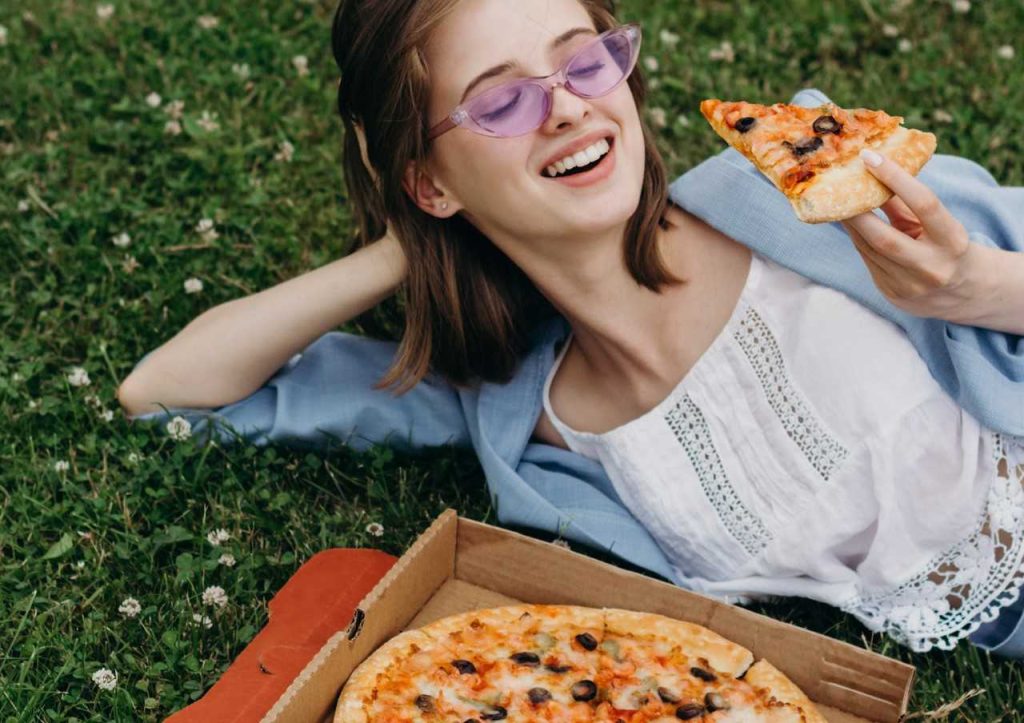 May 15th a Special Day for All Pizza Lovers
On May 15th, let's celebrate our love for this little piece of heaven called pizza — it's National Pizza Party Day! Celebrated on the third Friday in May of each year, the event will once again see millions of pizza lovers throughout the country coming out to savor the delicious flavors of different types of pizza, which is one of America's favorite foods,
Expect pizza parties among family and friends. These parties are held on various occasions such as birthdays, rewarding someone for a job well done, and other achievements both major and minor.
How Pizza Became One of Our Favorite Dishes
No one can say for sure where pizza originated. However, the pie that we're most familiar with is credited to a baker from Naples, which is also the reason why pizza is associated mainly with Italy. Rafaelle Esposito, a chef and tavern owner in the 19th century, was the one who came up with the pizza recipe composed of tomato sauce, cheese, and toppings, all of which are still the main ingredients in today's modern pizza.
When Italian immigrants first brought pizza to America, it initially didn't gain much popularity. After World War II, however, returning soldiers from overseas helped spread the love for pizza, and it eventually became one of the most popular foods in the United States.
The 5 Fun Ways of Celebrating this Day
We've listed some fun ideas below on how best you can celebrate National Pizza Party Day on May 15th:
1. Host a pizza party.
Invite your friends to a pizza party. To make the occasion look special, put pizza-themed decorations in the place where you'll be holding the party. You can also pick a location that's associated with pizza (like an Italian restaurant).
2. Check out any new pizza parlor in your area.
National Pizza Party Day is a great day (or excuse) to visit a pizza parlor you haven't been to yet. You might even discover a new favorite pizza place!
3. Try making your own pizza.
You can do this even if you have zero pizza cooking experience. There are a lot of online guides and videos that can help walk you through the steps in making pizza, so you'll know exactly what to do.
4. Invite your friends to do a "pizza crawl."
Do this by listing down all the pizza parlors in your locality and dine in each one of them together with your friends. Your objective is to look for a parlor that serves the best pizza in town.
5. Experiment with different pizza flavors.
Don't stick with the classics; use National Pizza Party Day as your reason to explore different pizza flavors. Some pizza parlors serve unique flavors such as chocolate, mint, and even pizza with fruit toppings instead of meat.
Turn Your Old Clunker into a Breast Cancer Buster
It's hard to enjoy National Pizza Party Day when you're under threat of losing your life. This is the reality facing breast cancer patients in your area who don't have the financial capacity to shoulder the costs of their expensive treatments.
If you have a heart of gold, you can easily extend these helpless patients life-saving assistance by simply donating any vehicle you no longer need to us at Breast Cancer Car Donations.
Once we get hold of your vehicle, we'll put it up for auction to generate funds for our breast cancer-focused nonprofit partners. We'll transfer the proceeds from the sale to these charities, enabling them to support their beneficiaries through the comprehensive breast health services that they offer. Thanks to your gift, uninsured women in your area will be able to receive financial assistance and gain access to hospitals where they can undergo breast cancer screening, diagnosis, and full treatment.
You'll be amply rewarded for your charitable contribution. We'll send you the 100% tax-deductible sales receipt of your vehicle a few weeks after its sale. You can use this receipt to claim your top tax deduction in the next tax season.
We'll also provide you with our free towing service. We can collect your donation wherever you're located in the United States since we operate in all 50 states. We'll also handle all paperwork on your behalf. Trust us, we got your back!
All these material perks may pale in comparison to the greatest reward you'll get for your act of charity: the priceless feeling of joy and satisfaction for doing something that can help save lives.
If you have any questions or concerns, feel free to contact us at 866-540-5069 or message us here. You may also check out our FAQs page to learn more about our vehicle donation program.
Be a Hero Today!

Have you always wanted to be a hero? This is the perfect chance! Team up with us at Breast Cancer Car Donations and join us in saving the lives of the destitute individuals in your area who have been diagnosed with breast cancer. Call us today at 866-540-5069 or fill out our online donation form now!