5 Fun Gift Ideas to Give Your Mom on Mother's Day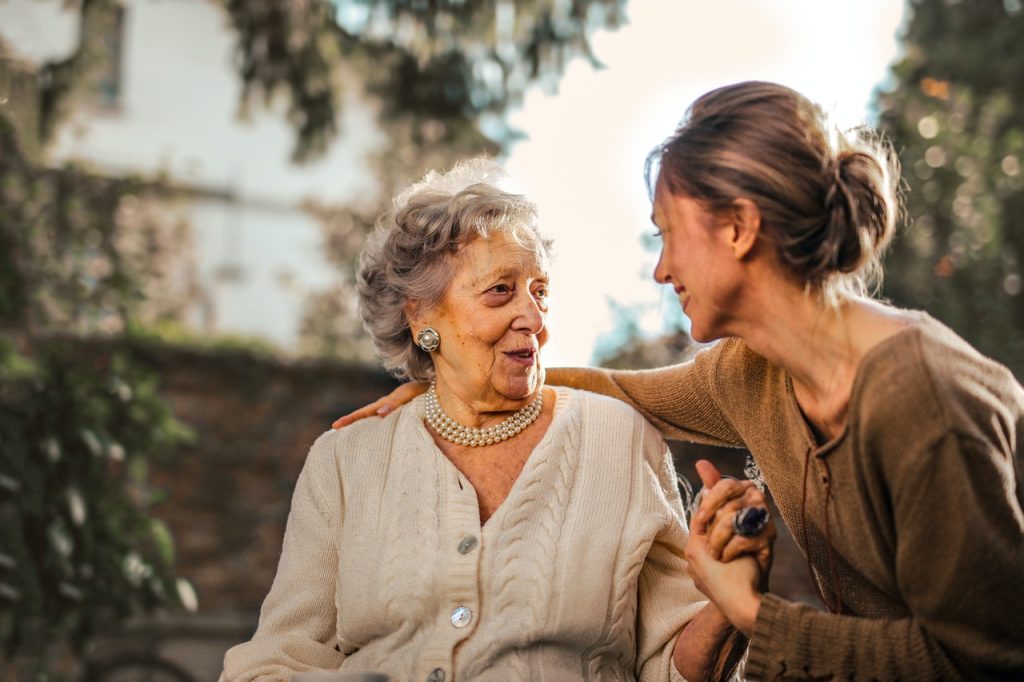 On May 9th, Remember Just How Awesome Your Mom Is
There's nothing else in life that's can compare to the love that our mothers have for us. That's why on the second Sunday in May of each year, we celebrate Mother's Day, a national holiday dedicated to showing our moms just how awesome they are and how great life is because of them. It's a day when we show them just how much we appreciate everything they've been doing and the unconditional love they've been giving us ever since we were kids. On this day, we honor not just our mothers but also our grandmothers, great-grandmothers, stepmothers, and all mother figures. This year, we celebrate Mother's Day on May 9th.
Looking for a way to make Mother's Day extra special for your mom? Give her a gift that she'll truly love to receive! We've listed 5 top ideas below:
1. Give her a secret spa day.
Let your mom unwind by giving her a secret spa day. Don't tell her you're taking her to the spa though (not until the last minute because surprises are the best). If your mother can't travel outside of your home for some reason, you can book home spa services for her as an alternative.
2. Join her in what she likes doing.
Is your mom into cooking, painting, or perhaps yoga? Spend Mother's Day by joining her in what she likes doing. Plan something related to her interests or her hobbies. You might even start to like it yourself!
3. Make a personalized scrapbook.
The smile on your mom's face will make all the effort you put into making this gift worth it! Compile all your old photos together and even old pictures of your mom when she was younger. Add some details, memories of certain events, and items that hold special meaning for her.
4. Make her "queen" for a day.
Make your mom "queen" for a day on Mother's Day. Treat her to breakfast in bed, cook lunch for her, do the chores while she relaxes, and do what else you can to take things off her plate. Let her enjoy the day while you do all kinds of stuff for her.
5. Travel with her.
Travel to someplace new with your mom. You can enjoy a vacation with her in another country, state, or city. If your mother is on the adventurous side, consider taking her to a place close to nature such as a national park.
Give Hope to Moms with Breast Cancer on Mother's Day
It's hard to celebrate Mother's Day when you're dealing with a life-threatening disease. There are women in your area, some of them mothers, who are fighting an uphill battle against breast cancer. They are those who are uninsured and lack the money to pay for the high cost of breast cancer treatment.
If you have an old or unwanted vehicle, you can use this to help those in your community who are suffering from breast cancer. All you have to do is to hand over that vehicle to us at Breast Cancer Car Donations. When you do that, you'll be helping save the lives of destitute breast cancer patients in your area.
We'll place your auto donation on the auction block, with the proceeds going to our nonprofit partners that are in the thick of the fight against breast cancer. These IRS-certified 501(c)(3) nonprofit organizations use the funding to sustain their delivery of services to their beneficiaries. These services include financial assistance to uninsured breast cancer patients, easy access to medical facilities for their treatment, counseling, breast cancer screening, and other breast cancer prevention and education services.
To somehow repay you for your generous charitable contribution, we'll provide you with our free pickup and towing service wherever your vehicle is parked or stored in the country.
Your donation will also entitle you to receive the maximum tax deduction in the next tax season.
However, the biggest reward you'll receive is that priceless feeling of joy and satisfaction for having done something awesome that can help save the lives of struggling breast cancer patients in your area.
As for the types of vehicles that you can donate, you can check them out here. We accept even vehicles that are no longer in the best of shape.
If you have inquiries or concerns regarding our donation process, please call us at 866-540-5069 or leave us a message here. You may also learn more about our work by checking out our FAQs page.
Help Save Lives on Mother's Day!

Celebrate Mother's Day on May 9th by helping mothers in your area afflicted with breast cancer receive the treatments they badly need. Call Breast Cancer Car Donations at 866-540-5069 or fill out our online donation form to become a breast cancer lifesaver now!