5 Benefits of Soup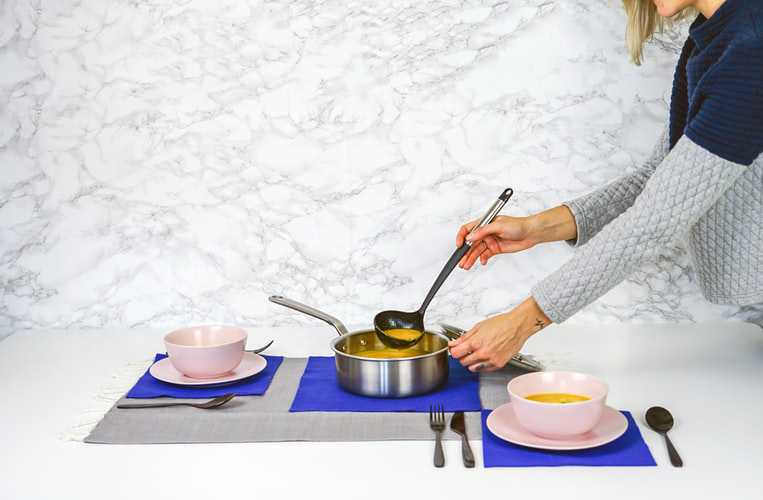 National Soup Month: Top 5 Benefits of Soup
There's nothing like a nice, warm bowl of soup to shake off those winter blues. Whether it's savory chili, your favorite chicken noodle, or your mom's famous beef stew, you'll have the whole month of January to indulge yourself with it because it's National Soup Month! It doesn't matter if you make yours from scratch or if you buy it from a restaurant – a bowl of soup can hit the spot like no other!
What Are the Top 5 Benefits of Soup?
Aside from warming you up during the cold winter season, soup can provide you with so much more amazing benefits that will surely make you want to add more of this all-year-round dish to your diet. Since it's National Soup Month, Breast Cancer Car Donations compiled the top 5 benefits of soup. Check this out:
1. It keeps you warm.
Does your town have the worst winters in America? If you find yourself shivering from the cold in the middle of the season, nothing will warm you up better than a steaming bowl of soup. It raises your temperature until you feel warm enough to get through the cold temperature.
2. It's rich in fiber.
Adding fiber-rich foods to your diet helps keep your digestive system healthy, preventing constipation and bloating. Eating a warm bowl of soup with green leafy vegetables and legumes in it can give you up to four to five grams of fiber per serving. According to the American Heart Association Eating Plan, the total dietary fiber intake per person should be between 25 to 30 grams per day, so feel free to add more fibrous ingredients to your soup!
3. It's packed with all the right nutrients.
Vegetables are loaded with essential vitamins and nutrients. Although experts recommend at least 5 to 13 servings of vegetables every day, most people find it hard to hit this goal. Thankfully, with the way soup is prepared, you can be sure that its broth is packed with vitamins, minerals, and proteins.
4. It boosts your immunity.
Whether you want to give your immune system a good boost or you're trying to manage your chronic pain, regularly eating soup with the right kinds of ingredients can give you your desired results. Examples of soup ingredients that offer great benefits include ginger (supports the digestive system), seaweed (promotes body cleansing), cabbage (enhances the body's ability to fight infection), shitake mushrooms (improves immunity), and sweet potatoes (promotes eye health).
5. It helps fight a cold.
Have you ever wondered why chicken noodle soup is great for fighting a cold? According to research, chicken soup helps reduce the upper respiratory cold symptoms by keeping your white blood cells from moving away. Moreover, its warmth promotes hydration and clears your nasal passages.
Do You Want to Donate an Unwanted Clunker on National Soup Month?
If you're stuck with an unwanted vehicle, now is your chance to donate it to Breast Cancer Car Donations. In doing so, you'll help thousands of uninsured women in the country. With your help, we can provide them the necessary resources for the early detection, diagnosis, and treatment of breast cancer.
We'll auction off your vehicle and use the proceeds to support the critical programs of our IRS-certified 501(c)3 nonprofit partners that are dedicated to providing life-saving assistance to breast cancer patients. Through their programs, these patients will have greater chances of beating the disease and living long and enjoyable lives.
You, too, will benefit from your charitable contribution since you'll get to enjoy our free towing service and our quick and convenient donation process where you don't have to do any paperwork. You'll also have the privilege of receiving a top tax deduction in the next tax season.
You can donate nearly all types of vehicles wherever you are in the United States since we have car donation programs in all 50 states.
If you want to know more about Breast Cancer Car Donations and our vehicle donation process, check out our FAQs page. For any questions or concerns that you may have, call us at 866-540-5069 or send us a message online.

Onward to a Healthier Lifestyle!
This National Soup Month of January, do enjoy the health benefits of your favorite soup. While at it, how about considering donating that old clunker for the benefit of struggling breast cancer patients in your community? Call us at 866-540-5069 or fill out our online donation form to make a difference in their lives with your car donation now!