5 Autumn Equinox Traditions You've Probably Never Heard Of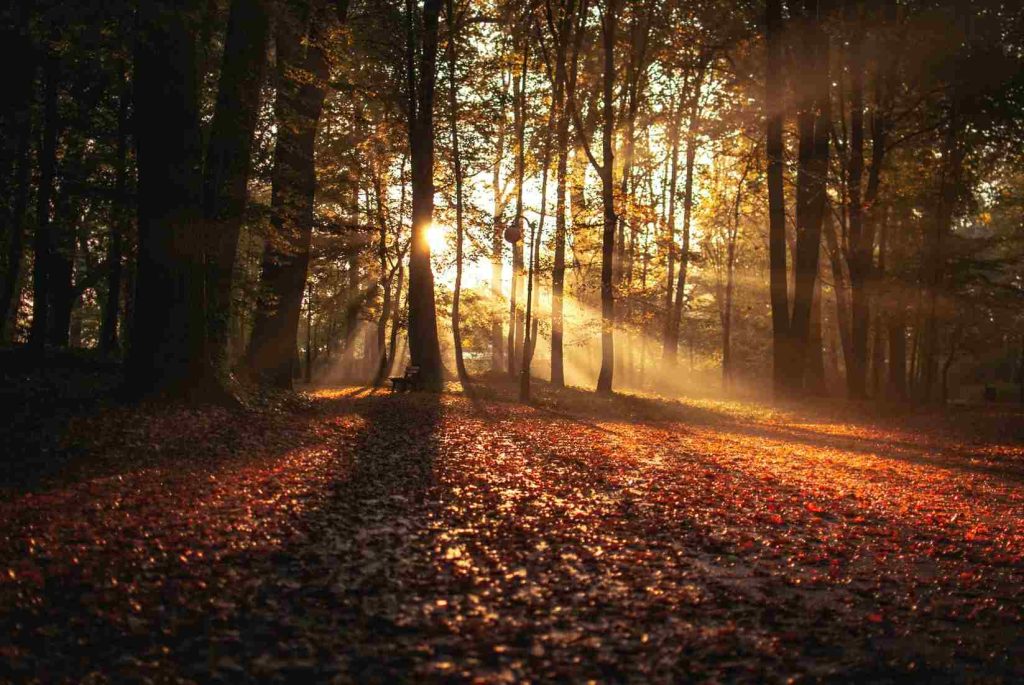 Autumn Equinox Happens on September 22nd!
Time flies fast. Just a few months ago, we celebrated the spring equinox. That was in March. Now, we're celebrating the autumn equinox on September 22nd!
In case you're wondering, the autumn equinox marks the change of the season from summer to fall. This means that people in the Northern Hemisphere will experience shorter days and longer nights.
How Is the Autumn Equinox Celebrated in Various Parts of the World?

Although the celebration of the autumn equinox is not common in the United States, other countries make such a big deal out of the event. People in those countries perform rituals to welcome the advent of shorter days. These rituals have been around for centuries, and up to this day, certain groups of people still follow those traditions.
If you're curious about how these rituals go, Breast Cancer Car Donations shares some examples of autumn equinox traditions all over the world:
Up to this moment, nobody knows exactly how the giant rocks at the Stonehenge got there. However, according to the Druids (members of a pre-Christian religious order among the ancient Celts), these ancient megaliths play a significant role in predicting the coming of a new season.
Mabon (pronounced May-bun) is the official name for the celebration of the autumn equinox, and it happens annually at the Stonehenge in England. During this event, neo-Druids gather at the Stones to celebrate a bountiful harvest. Then, they lay the food which they made from their harvests, light the incense, and start the rites and ritual.
Pomegranate eating in Greece
In ancient and even in modern-day Greece, the autumn equinox is associated with one of their goddesses, Persephone, the wife of Hades, who is the Greek god of the underworld. Persephone was known to go back and forth from Earth to the Underworld to be with her husband. According to the Greek myth, Persephone would go back to the underworld during the dark part of the year and would eat the seeds of the pomegranate while she was there.
According to Mayan beliefs, autumn equinox officially happens when sunlight directly hits the western staircase of the Chichen Itza pyramid in Mexico. When it does, it creates a 120-foot snake-like shadow called "Snake of Sunlight." Each year, thousands of people come to witness this phenomenon either to participate in the rituals or out of sheer curiosity.
Just like their spring equinox celebration, Indians celebrate the autumn equinox for 10 days and nine nights called Navaratri. In this event, they celebrate their goddess Durga and her nine avatars through worship and a series of feasts. According to Indian legends, worshipping Durga will help them earn salvation and blessings in the future.
The Japanese celebrate both spring and autumn equinoxes by holding a six-day Buddhist celebration. They call the celebration Higan, which means "other shore." Japanese families celebrate the autumn equinox or Higan by visiting and cleaning the graves of their departed family members, believing that the spirit of the dead has reached Nirvana during this time.
Help Breast Cancer Patients Begin a New and Brighter Season in Their Lives

Since equinoxes mark changes in seasons, reaching out to needy breast cancer patients to provide them hope and relief would be such a meaningful gesture at this time of the year. Such a gesture would convey your best wishes for them to begin a much brighter and hopeful season in their lives.
You can make such a gesture by donating a vehicle you no longer need to us at Breast Cancer Car Donations. We'll sell your donation through an auction and use the proceeds to support the critical programs and services of our nonprofit partners.
These IRS-certified 501(c)3 nonprofit organizations provide comprehensive breast health services, particularly to uninsured and underserved breast cancer patients. These patients are given the chance to get easy access to medical facilities where they can undergo full treatment, including surgery, chemotherapy, and radiation treatment. These charities also provide breast cancer survivors with follow-up care, including laboratory work, annual mammograms, and physician visits five years after remission. Other beneficiaries get to receive free breast cancer screening and prevention and education services.
You'll also benefit from your charitable contribution since it will entitle you to receive a maximized tax deduction in the next tax season. Moreover, we'll provide you with our free pickup and towing service.
You can donate not just cars but nearly any other type of vehicle regardless of its condition. We can collect your donation wherever you are located in the country since our vehicle donation program covers all 50 states.
For more information, feel free to check out our FAQs page. If you have questions, call us at 866-540-5069 or leave us a message here.
You Can Help Save Lives Today!
It only takes an unwanted car and a huge heart to save lives. Call Breast Cancer Car Donations at 866-540-5069 or fill out our online donation form to get started with your car donation now!