4 Ways To Get Involved During National Home Care and Hospice Month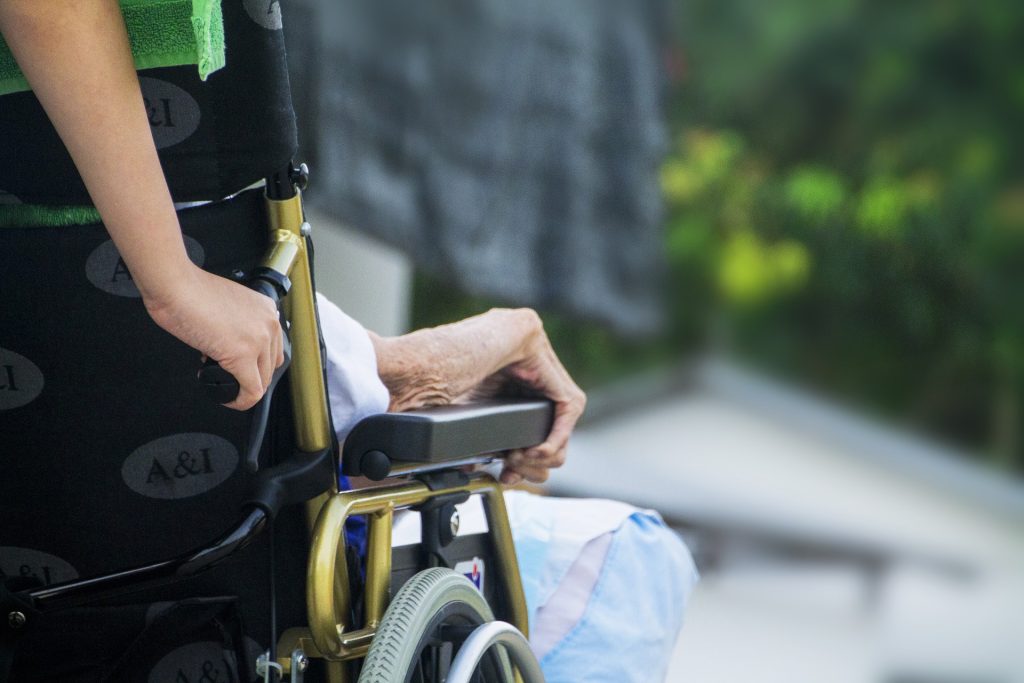 4 Ways to Get Involved in National Home Care and Hospice Month
Every November, people in America are reminded of the compassionate men and women who work selflessly and tirelessly to serve the elderly, sick, and disabled individuals in our country. From nurses and therapists to home care aides and social workers, these nurturing professionals dedicate their time and energy to provide patients quality care and comfortable living through the remaining moments of their lives. To commend them for their altruistic deeds, November is celebrated as National Home Care and Hospice Month.
Despite the little amount they get as payment for their service, home care and hospice workers go the extra mile to help others, proving that they are indeed unsung heroes who deserve our recognition. Thankfully, with this month-long event that brings attention to their noble field, they will get an opportunity to be honored by the public. If you haven't done your part yet to express your appreciation and gratitude to the home care and hospice workers in your community, this November is certainly the best time to do so!
What You Can Do to Show Your Support
Here are four ideas on how you can get involved in National Home Care and Hospice Month:
1. Treat a service worker.
Since these individuals have done so much to make lives easier for their patients, it's time someone returns the favor, and that someone is no other than you. Take home care or hospice workers out for lunch; buy them coffee, or surprise them with a box of treats on their front porch. Regardless of the gesture you make – no matter how simple it may be – it will definitely mean a great deal to them.
2. Send a handwritten 'thank you' note.
Although we're now living in the age of technology, we can still do things the old fashion way. In this case, writing a sincere letter is a great way to express your appreciation and gratitude to these caring individuals.
3. Visit a hospice.
If you have time to spare, make your way to a nearby hospice to greet workers there. Spread the joy by entertaining and talking to them, or by simply listening to them as they recall their favorite memories. Your company alone can make all the difference.
4. Offer to perform their chores.
Home care and hospice workers barely find time to do some of their personal responsibilities, which is why you might want to consider helping out. If you happen to know someone in the field, offer to do some of their household chores or perhaps run an errand for them. Let them know that you're willing to lend a hand anytime they need one.
Let Breast Cancer Patients Know How Much You Care
At Breast Cancer Car Donations, we provide an opportunity for anyone to become a hero to needy individuals currently grappling with breast cancer. All it takes is a simple vehicle donation.
If you're planning to dispose of an old sedan or a barely running motorcycle, we'll be more than willing to accept it in our donation program. Your vehicle doesn't even need to be in good condition when you donate it to us. We'll also gladly tow it away from your property at zero cost to you.
We'll put your donated automobile at a local auction. Once it is sold, all proceeds go straight to our IRS-certified 501(c)3 nonprofit partners that serve uninsured and underserved individuals needing breast health services in your area. Thanks to you, needy breast cancer patients can get financial assistance and access to medical centers where they can find treatment. Your donation will also provide cancer facilities will extra funds to pursue their research on cancer cure.
As our way of expressing our gratitude, we'll send you a 100% tax-deductible sales receipt by mail following the sale of your donated vehicle. You can use this receipt to claim your tax deduction in the next tax season. You can be sure to get the highest possible amount of tax deduction with us since we'll exert our best effort to sell your car at its highest possible price mark.
Check out our FAQs page for further details on this and other matters. You can also call us at 866-540-5069 or send us a message online if you have questions.
Got something for us today? Are you ready to transform it into a powerful tool that can help save lives? Fill out our online donation form or call us now! We accept donations of nearly all types of vehicles wherever you are in the United States since we have car donation programs in all 50 states.

Touch the Hearts of Many With Your Vehicle Donation
In observance of National Home Care and Hospice Month this November, extend a helping hand to breast cancer patients in your area. Call us at 866-540-5069 and we'll happily walk you through our quick, easy, and convenient donation process. You will certainly touch the hearts of many with your car donation.