4 Unique Ways of Celebrating Valentine's Day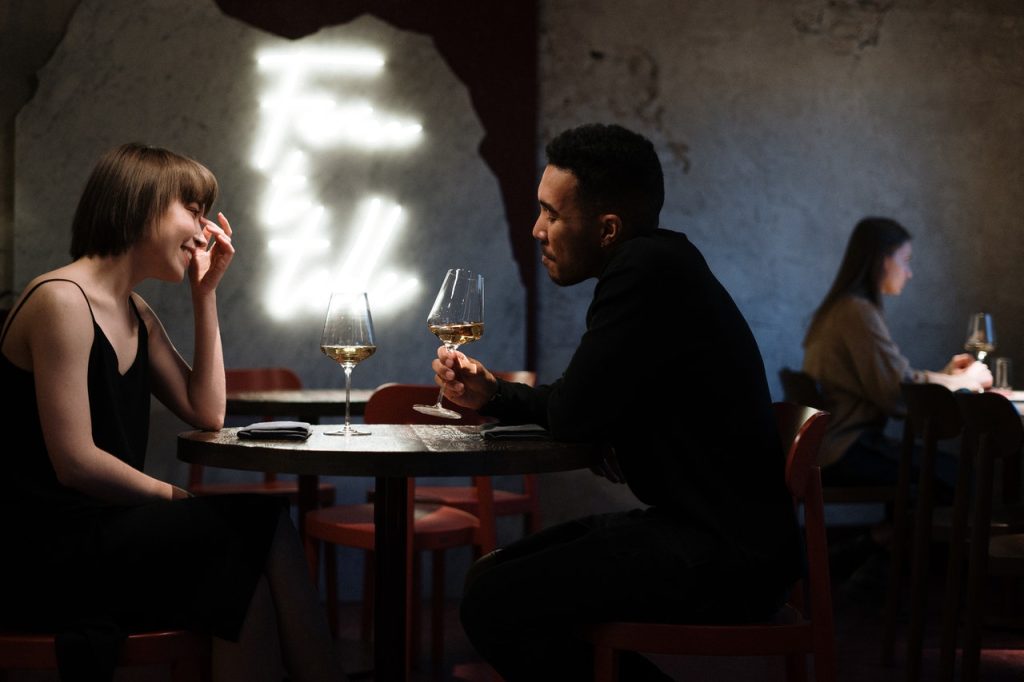 Fascinating Facts about this February 14th Holiday for Lovers
February 14th is a red-letter day for lovers everywhere. As everyone knows, it's Valentine's Day! It's that day when lovers take time out to go on fancy dates, gift each other with flowers and chocolates, and profess their love for one another.
While the day is all about the magic of romance, the holiday was originally celebrated with paganistic rituals and animal offerings. Here are six fascinating facts about Valentine's Day:
1. Holiday used to celebrate a pagan fertility ritual.
The original celebration of Valentine's Day started in ancient Rome as a pagan fertility ritual for the goddess Lupercalia. The day was celebrated by sacrificing animals and whipping women with animal skin until they bled to dignify their fertility.
2. First Valentine's Day celebrated in 1300.
The celebration was Christianized in 1300 when Pope Gelasius declared it as St. Valentine's Day. While there were three martyred saints with the name Valentine or Valentinus, it's believed that St. Valentine was a priest who defied Emperor Claudius II's order forbidding soldiers to get married and wed their lovers in secret.
3. Lovebirds mating season begins on February 14th.
Valentine's Day is associated with love and romance since lovebirds begin their mating season on February 14th.
4. First Valentine card sent from prison in the 15th
The first Valentine card was sent by a French duke to his wife while he was imprisoned in the Tower of London in the 15th century. In his love letter, he called his wife his sweet Valentine and talked about how he longed for her.
5. Americans send 145 million Valentine cards annually.
Esther Howland is recognized as "the Mother of American Valentine." She is credited for mass-producing the first Valentine cards in the 1840s. Nowadays, Americans send an average of 145 million Valentine cards a year.
6. Americans spend $19.6 billion a year on Valentine's gifts.
Americans spend an average of $19.6 billion a year on flowers, candies, and other gift items that they give to their loved ones on Valentine's Day.
The 4 Unique Ways of Celebrating Valentine's Day
Forget the classic flowers and chocolates! There are even better ways to celebrate your love for your significant other with these 4 creative ideas.
1. Go on a food tour.
If you want to do away with the headache of booking a fine dining restaurant date months in advance, you can take your partner on a fun food tour, trying out unique foods that you can sample together. From new flavors to out-of-this-world concoctions, you can discover new treats or get a tummy ache together in a fun adventure.
2. Take your partner on a scavenger hunt.
Take a trip down memory lane and organize a scavenger hunt for your partner. You can use sentimental landmarks for the clues and organize a sweet sentimental prize at the end.
3. Prepare a super special home-made dinner.
If you want to surprise your loved one on Valentine's Day, you can don an apron and channel your inner master chef by preparing a dinner fit for a five-star restaurant. To make sure everything goes according to plan, you can secretly practice your cooking skills beforehand.
4. Plan a romantic getaway.
Whether it's a staycation on an AirBnB or a road trip on your camper, traveling with your loved one and spending some relaxing alone time together is a great way to reconnect and celebrate Valentine's Day.
Share your Love with Needy Breast Cancer Patients
On Valentine's Day this February 14th, how about sharing your love not only with your spouse or partner but also with people who badly need help, such as those destitute individuals in your community who are fighting off breast cancer? You can easily lend them a helping by donating any vehicle you no longer need to us at Breast Cancer Car Donations. We'll use your donation to help provide much-needed treatment to these patients.
We'll sell your vehicle at an auction and use the proceeds to generate funds for our breast cancer-focused charity partners. These are IRS-approved 501(c)(3) nonprofit organizations that provide comprehensive breast health services to all who need them, with uninsured and destitute breast cancer patients as their primary beneficiaries.
Thanks to your charitable gift, these patients will be given easy access to medical facilities where they can undergo all types of treatment, including surgery, chemotherapy, and radiation treatment.
Our charity partners also help breast cancer survivors, providing them with follow-up care, including laboratory work, annual mammograms, and physician visits five years after remission. Other beneficiaries get to receive free breast cancer screening and prevention and education services.
You'll also benefit from your charitable contribution since it will automatically entitle you to receive a maximized tax deduction in the next tax season. Moreover, we'll provide you with our free pickup and towing service.
However, the best reward you'll get is the great joy and satisfaction you'll feel, knowing that your act of charity will help save lives.
You can donate nearly any type of vehicle regardless of its condition. We can collect your donation wherever you live in the United States since our vehicle donation program covers all 50 states.
For more information, feel free to check out our FAQs page. If you have questions, call us at 866-540-5069 or contact us here.
Help Save Lives Today!

Celebrate Valentine's Day this February 14th by doing an act of charity that will surely touch the hearts of needy breast cancer patients in your local area. Your car donation can potentially provide them a new lifeline. Call Breast Cancer Car Donations at 866-540-5069 or fill out this form to donate now!