4 Top Apps You Can Use to Stay in Touch with Your Loved Ones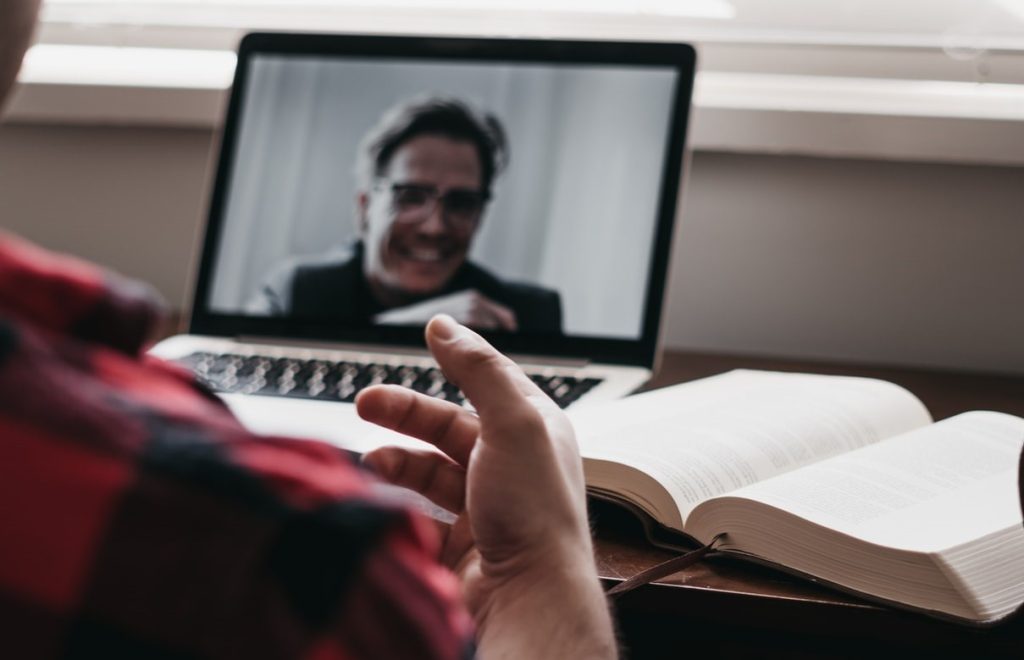 4 Top Apps You Can Use to Stay in Touch with Your Loved Ones
Human beings are inherently social creatures. Whether we like it or not, we were designed to crave relationships. However, due to various reasons, we sometimes feel disconnected from our loved ones.
If you've been away from your friends and family for a considerable period due to work or some other reasons, it's only natural to feel homesick and lonely. However, thanks to technological advancements, you can manage to see and spend time with them — even when you're a thousand miles away!
What Are the Best Apps You Can Use to Stay in Touch?
Do you miss your friends and family? Don't worry — it's never been easier to stay in touch with them. Breast Cancer Car Donations encourages you to stay connected with your loved ones by using any of these four top apps:
1. Zoom
While many people use it for business or work meetings, Zoom is also a helpful tool that lets you video call your folks at home and your friends in another country or state. You can also use the platform to do a group call so you can add friends or family members who are living in different locations.
With Zoom, you can have up to 40 minutes of talk time with your friends and loved ones. It provides participants with a clear and good quality video and audio.
2. Skype
Another video calling platform is Skype. It has been around longer than Zoom and can be used for both personal and business matters. Like Zoom, Skype allows its participants to take calls in groups. You can also use it for instant messaging. It allows you to create a group chat that will accommodate as many as 50 people.
3. Netflix Party
Netflix Party is a recent development in Netflix. It allows you to watch movies together with your friends or family. However, this Google Chrome extension only works on desktop computers and not on phones or TVs.
All you need to do is to install the extension. A little NP icon will then appear on the top right of your Google Chrome browser. When clicked, this will generate a link that you can then share with your loved ones so they can join the party.
Netflix Party also features a chat box on the side of the screen, which is perfect for discussions while a movie is going on.
4. Houseparty
This is like Skype and Zoom. You can use Houseparty to video call your friends and family. As a bonus, you can even play a game with them whenever you feel bored.
Once you log in, you can choose a game and your friends will receive a notification that says you're "in the house". Once they're notified, they can choose whether or not they want to join the game.
Help Breast Cancer Patients in Your Community

You can do something easy to bring hope and relief to the people in your community who are going through their breast cancer journey. By simply donating any type of vehicle you no longer need to Breast Cancer Car Donations, you get to extend a helping hand to the suffering breast cancer patients in your area.
We'll turn your clunker into a fund-generating tool for our charity partners by selling it through auction. Once your vehicle is sold, we'll turn over the proceeds to these charities. This will help them in providing comprehensive breast health services to all individuals in need, particularly the uninsured and underprivileged breast cancer patients.
Thus, thanks to your donation, more of these patients will be given financial assistance to cover the cost of their treatments, physician visits, medications, and follow-up care. Other beneficiaries will get to receive free breast cancer screening and prevention and education services.
Our donation process is extremely easy. All you have to do is provide us with your personal contact information and a few basic details about the vehicle you're donating. Once we have your info, we'll let you pick a schedule for the free pickup of your vehicle at a date, time, and place of your choice.
As soon as we get your gift sold at an auction, we'll have your tax-deductible sales receipt sent to your address by mail.
We accept almost all kinds of vehicles, even damaged ones or those with missing or defective parts.
For more information, feel free to visit our FAQs page. If you have questions or concerns, call us at 866-540-5069 or leave us a message here.
Give the Gift of Hope Today
Become one of the reasons why breast cancer patients will have more time to spend with their family and friends. Give them the gift of hope and a new lease on life. Call us at 866-540-5069 or fill out our online donation form to get started with your car donation now!