4 Tips for a Healthier Thanksgiving Experience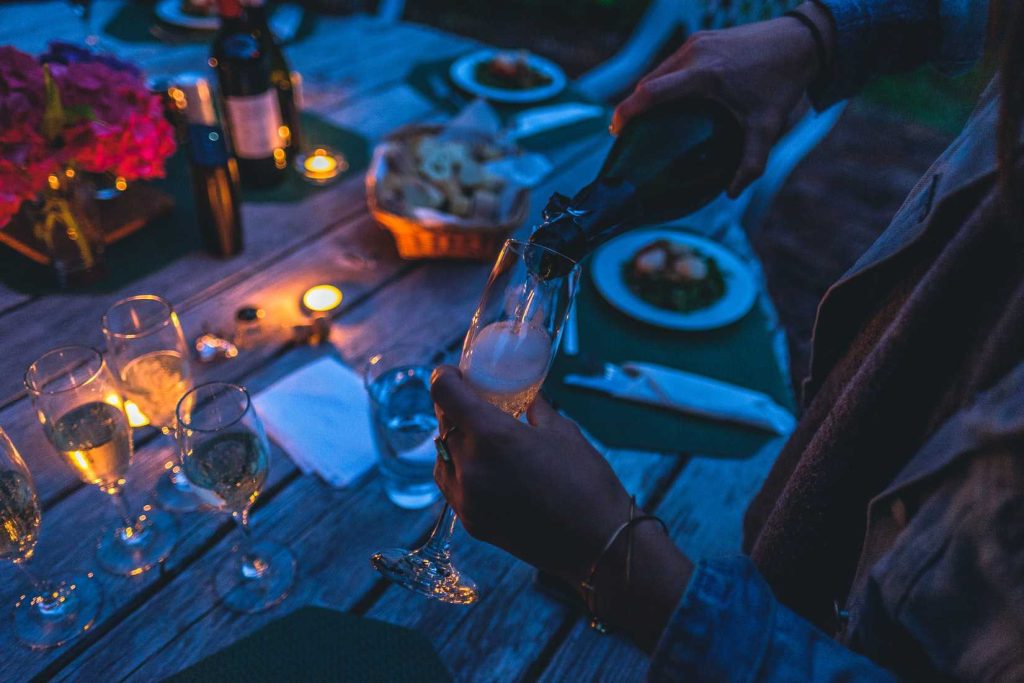 On November 26th, Make the Holiday a Healthy One!
On, how we love Thanksgiving! It's that time of the year when we get to remind ourselves of everyone and everything that we're grateful for. Best of all, this special holiday is also a good excuse to enjoy dinner with the most important people in our lives.
However, since the highlight of every Thanksgiving feast is the food (and the drinks!), many people are unable to resist the temptation to overindulge themselves. After the party, many of them head home feeling bad about doing a lot of damage to their diet. Others even find themselves planning for their next killer workout to make up for that extra slice of pumpkin pie.
Thankfully, you can have a healthier Thanksgiving this year. With a few tips and tricks, you can enjoy this special holiday without compromising your health.
What You Can Do to Make This Year's Thanksgiving a Healthier One
The good news is, you can still enjoy the food without neglecting your health. To give you a better idea, here are four helpful tips for a healthier Thanksgiving experience.
1. Don't come to the party starving.
While it's perfectly fine to come hungry during a Thanksgiving feast, showing up ravenous is a big no-no. If you're thinking of skipping your breakfast to save your appetite for the main event, think again. Falling for this misconception means running the risk of losing your self-control and eating everything that's on the Thanksgiving dinner table.
To avoid overeating during Thanksgiving festivities, take the edge off your appetite by having a small breakfast that has balanced portions of protein and fiber. Great breakfast options include yogurt, avocado, nuts, eggs, or a salad.
2. Stay hydrated but don't drink too much.
Did you know that it's easy for a person to think that they're hungry when they're just thirsty? Drinking enough water throughout the day will help you avoid mistaking thirst for hunger pangs and help you steer clear of overeating.
You may think that sipping wine or cider while you're enjoying your Thanksgiving meal is a great way to hydrate. However, if you're trying to limit your caloric intake, make sure that you limit your consumption of alcoholic or sugary drinks throughout the night. Having one glass of cider or wine is good enough.
3. Avoid gobbling down your food.
While you're eating, it takes a while for that feeling of fullness to register in your brain. For this reason, it's best to eat slowly. Gobbling down a plateful of food won't make you feel like you've had enough and you may even go back for a second helping even after having already eaten a lot.
4. Keep your plate colorful with vegetables.
While you're trying to fill up your plate, try to go heavy on the veggies. If you can find a wide variety of grilled, roasted, or fresh ones that may include carrots, cauliflower, Brussels sprouts, and beets, go for them! By the way, don't feel guilty about enjoying the turkey because it's a healthy part of the meal. Just avoid eating the skin.
Make This Year's Thanksgiving Celebration a Meaningful One

While having a healthier Thanksgiving experience is a good decision, what's even better is to make this festive occasion a meaningful one as well. You can do that by donating a vehicle that you no longer need to Breast Cancer Car Donations. Your charitable contribution will help save the lives of destitute breast cancer patients in your local area.
We will auction off your donated vehicle and use the funds to support our IRS-determined 501(c)3 nonprofit partners, enabling them to continue delivering a range of breast health services to more needy individuals. Thanks to your donation, beneficiaries in your area will now have the chance to undergo full treatment and receive financial assistance to cover the costs of their hospital fees, medications, therapies, and follow-up care.
As a donor, you will be entitled to a top tax deduction. Expect a 100% tax-deductible receipt in your mailbox after we sell your donated vehicle.
You will also benefit from our free pickup and towing service, which you can avail yourself of wherever you reside in the country.
We welcome almost all types of vehicles, even damaged ones that are no longer running.
If you're interested to learn more about our donation program, just visit our FAQs page. For inquiries and concerns, call us at 866-540-5069 or leave us a message here.
Be a Lifesaver This Thanksgiving
Make this year's Thanksgiving celebration a special one to you and the needy breast cancer patients in your area. Be one of the persons that a breast cancer survivor will be thankful for. Don't waste the opportunity to help. Call Breast Cancer Car Donations at 866-540-5069 or fill out our online donation form to make your car donation now!