Spring Cleaning Series: 4 Things You Only Have to Clean Once a Year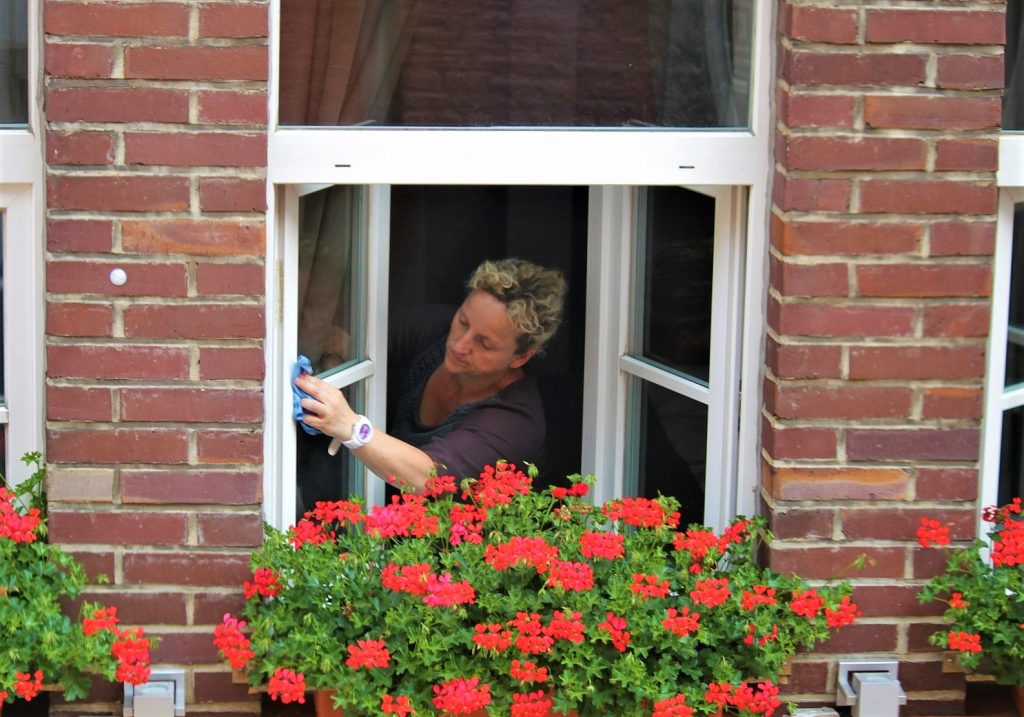 4 Things You Only Have to Clean Once a Year
Spring is here, and the last thing we need is a home that's stuck in the winter blues. Throw out some things from the past season, make everything squeaky clean, and start the season right. It's time to get our houses ready for the hectic seasons ahead by performing one of the most daunting tasks of all time – spring cleaning!
Don't panic. This doesn't have to be something that you should feel overwhelmed about. The key to having your house spring-cleaned is to identify the items that need to be attended to and break them down into bite-size chores on a daily, weekly, monthly, and yearly basis. If you do this, your home would be in its freshest and cleanest state!
Things You Can Get Away with Cleaning Only Once A Year
Spring is here, which means that it's that time of the year again when cleaning is most ideal. However, you don't have to scrub every item in your home from top to bottom every single day. As mentioned earlier, there are household chores that you can attend to just once every year.
Breast Cancer Car Donations shares a list of 4 things you only have to clean once a year:
1. Windows
Since windows are your first defense against dust coming from the outside, you can just imagine how much dirt they accumulate within a span of one year. This is why you have to give them a good cleaning at least once a year. If you have high windows, you can use a vacuum cleaner to get rid of the dust.
2. Lights
Lights and bulbs are the things that most people overlook. What they don't know is that these fixtures can also accumulate dust over time. Make it a goal to include light bulb cleaning on your spring cleaning checklist to give your home better lighting.

3. Washing Machine
Just because its job is to clean clothes doesn't mean it doesn't get dirty over time. In other words, your washing machine needs a good scrubbing at least once a year. Giving your washing machine a little TLC would make it not only look nice but also more efficient in cleaning clothes.
4. Gutters
Gutters are there to whisk rainwater away from your roof. However, they won't be able to do their job if they're clogged up. Add this chore in your spring cleaning checklist and get the gunk out of your gutters to avoid damage to your roof.
Help Breast Cancer Patients by Giving Away Your Clunker
Did you know that you can help breast cancer patients by getting rid of your clunker as you clean out your garage? Breast Cancer Car Donations would be more than happy to accept your unwanted vehicle as your charitable contribution.
With your vehicle donation, you would be able to extend a helping hand to the needy breast cancer patients in your area. We will sell your donated vehicle via auction and use the proceeds to help fund the programs of our IRS-certified 501(c)3 nonprofit partners. These programs provide their beneficiaries with services that focus on breast cancer prevention, screening, diagnosis, and treatment.
You will also personally benefit from your vehicle donation since you'll get free towing services and a 100% tax-deductible receipt that will entitle to claim a top tax deduction in the next tax season.
For more information on our vehicle donation program, check out our FAQs page. For inquiries, you may call us at 866-540-5069 or send us a message online.
You can make your donation by filling out our secure online donation form. We accept almost all types of vehicles regardless of their age and condition. We also accept vehicle donations anywhere in the United States since we have car donation programs in all 50 states.

Donate to Save Lives!
As the flowers bloom and the trees grow their lush green foliage once again, make your garage cleanup count by donating your old and unwanted vehicle to Breast Cancer Car Donations. Call us at 866-540-5069 and make a difference in your community today while saving lives with your car donation!