4 Things You Can Do to Become a Better Neighbor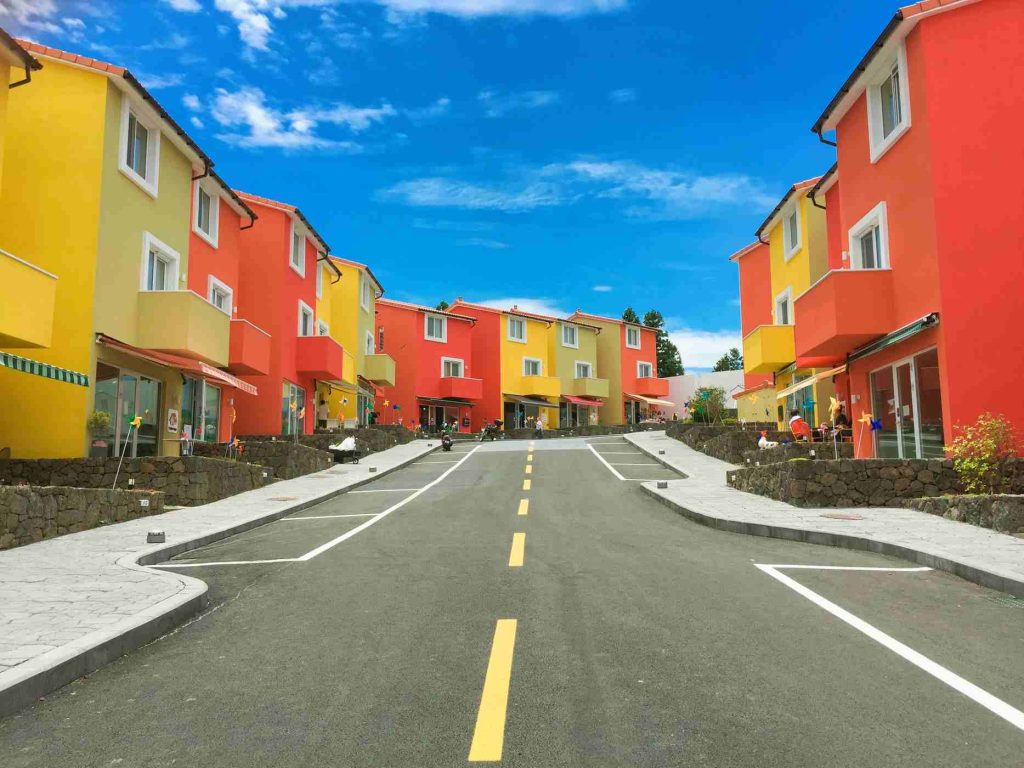 September 28th is National Good Neighbor Day
Most people have neighbors. It doesn't matter if they live beside you, above you, or below you. What matters is that you try your best to build and maintain good and cordial relationships with them. After all, the last thing you would want is to be at odds with the folks living near you.
It takes more than just a simple wave or a friendly nod to become a good neighbor. Although you may feel like you're free to do whatever you feel like doing when you're inside your own house, it won't hurt to think of your neighbors' sensitivities. If you want to become a part of a neighborhood that's marked by a shared sense of community, as well as lasting friendships, be considerate with your neighbors.
What You Can Do to Become a Better Neighbor

Since September 28th is National Good Neighbor Day, Breast Cancer Car Donations encourages you to ask yourself if you're the kind of neighbor that you would want to have. If you're unsure of where you stand, check out what you can do to become a better neighbor.
Keep the noise level to a minimum.
Did you know that about 48% of all disputes between neighbors are due to noise? If you don't want to get on your neighbor's bad side, don't even think about throwing a big party until the wee hours of the morning or blasting your dance playlist at ear-splitting levels until late hours in the evening. Become a better neighbor by making an effort to keep the decibel level low.
Have a well-maintained yard.
You wouldn't want to be identified as the neighbor who has an eyesore for a yard. This means that those overgrown weeds, peeling paint, and unpruned shrubbery and trees will have to go. Become a better neighbor by dusting off your lawnmower or hiring someone to keep up with your turfgrass during its growing season.
Keep in mind that a pet on the loose will potentially relieve itself indiscriminately or cause harm to someone in the neighborhood. If you don't want to run into trouble with neighbors who have pet-related allergies or those who simply don't like pets, keep your fur babies in your yard and make sure that you clean up their poop right away.
Keep an eye on your kids.
In case you're not aware, some states hold parents responsible for their child's actions — whether these were done unintentionally or otherwise. Become a better neighbor by making sure that your kids wouldn't cause problems to your neighbors. In case they did, make things right by apologizing to your aggrieved neighbor and encouraging your kids to do the same.
Do Something Good for Your Community

Live up to the spirit of National Good Neighbor Day by avoiding conflict with your neighbors.  One way to do that is by getting rid of that eyesore of a car in your front yard that makes your neighborhood look messy.
If you're not willing to spend another dollar for the repair of that clunker, consider donating it to Breast Cancer Car Donations. You'll not only get it off your property for free, but you'll also get the privilege of receiving a top tax deduction in the next tax season for your act of charity.
Best of all, you'll help save the lives of destitute breast cancer patients in your area.
We will auction off your donated vehicle and use the funds to support the critical programs of our charity partners, enabling these IRS-certified 501(c)3 nonprofit partners to provide comprehensive breast health services in your community, benefiting all individuals who need such services.
These charities provide their beneficiaries with financial assistance, easy access to medical facilities for breast cancer treatment, counseling, breast cancer screening, and other breast cancer prevention and education services.
We welcome almost all types of vehicles, even damaged ones that are hardly running.
You can donate wherever you're located in the country since our vehicle donation program covers all 50 states.
If you're interested to learn more about our donation program, including our quick and easy donation process, head over to our FAQs page. For your inquiries and concerns, call us at 866-540-5069 or send us a message online.
Turn Your Clunker into a Lifesaver Today!
Celebrate National Good Neighbor Day this September 28th by turning your unneeded car into a powerful life-saving tool. Hand it over to Breast Cancer Car Donations, and we'll use it to help save the lives of breast cancer sufferers in your community. Call 866-540-5069 or fill out our online donation form now!