4 Interesting Facts About Labor Day Everyone Should Know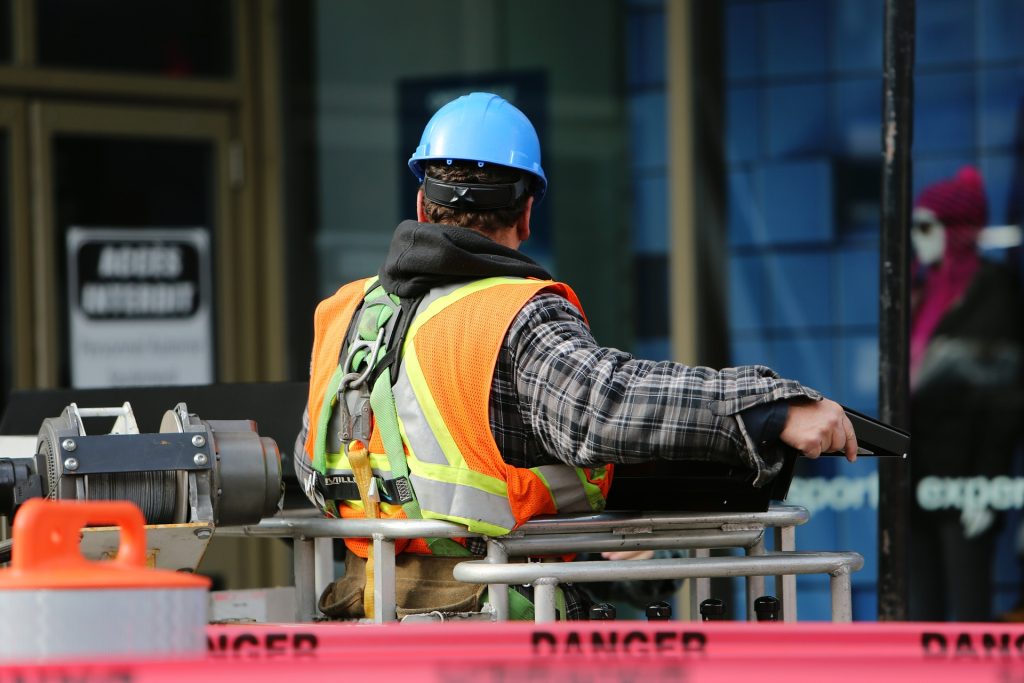 4 Interesting Facts about Labor Day that Everyone Should Know
Every year, people across the United States celebrate Labor Day during the first Monday in September. For most of us, this holiday is merely the last long weekend before school starts or the beginning of the fall season. Others think of it as a weekend of fun barbecues, picnics, parades, and the sheer anticipation and excitement of football.
While every American gets to enjoy a day off from work, not all of us are 100% sure what Labor Day was originally created to celebrate. In case you're not aware, this holiday is observed to give honor to the American workers' social and economic achievements. Their important contributions have made our country even stronger and more prosperous as a nation.
A classic example would be how countless American workers were able to build infrastructures that include dams, railways, and roads during the industrial revolution.
Labor Day is a day that we set aside every year to celebrate the working men and women of America. This public holiday is celebrated on the first Monday of September of each year. This 2019, it falls on September 2.
In celebration of this federal holiday, Breast Cancer Car Donations shares these 4 interesting facts about Labor Day that everyone should know:
1. The first state to organize this holiday was Oregon.
On February 21, 1887, the state of Oregon officially declared Labor Day as a legal holiday. Before the year ended, four other states—Colorado, New Jersey, New York, and Massachusetts—followed suit.
2. Nobody's sure who first thought of celebrating Labor Day.
While records from the United States Department of Labor suggest that Peter J. McGuire, the co-founder of the American Federation of Labor and the general secretary of the Brotherhood of Carpenters and Joiners, was the first man to come up with the idea of celebrating the accomplishments of American workers, other historians contend that it was actually Matthew Maguire, who was the Secretary of the Central Labor Union, who first suggested the idea in September 1882.
3. The elites came up with the 'no white after Labor Day' rule.
When the Civil War ended, society was dominated by the wives of old-money elites who were jealous of the wealthy wives of new-money millionaires. In an attempt to exclude the newcomers from the in-crowd, they invented arbitrary fashion rules that only the clique would know. Anyone who showed up to post-Labor Day autumn dinner parties wearing a white dress would be instantly outed as a newbie.
4. A long weekend could give you a long life.
Believe it or not, studies show that people who work more than 55 hours a week are 33% more likely to develop cardiovascular diseases than those who work less than 40 hours a week. Slacking off on Labor Day weekend isn't such a bad idea after all.

Donate a Car on Labor Day!
Thousands of American workers are going through one of the toughest challenges anyone could ever experience—living with breast cancer. If you want to lend a hand to enable uninsured and underprivileged patients to gain access to free comprehensive breast health services in communities across the United States, consider donating any type of unwanted vehicle to Breast Cancer Car Donations today.
When you donate a vehicle to us, you won't have to worry about pickup and towing because we'll handle it for you free of charge! Plus, your charitable contribution will automatically qualify you for a maximum tax deduction in the next tax season! This is because the proceeds from the auction sale of your donated vehicle will go to our IRS-registered 501(c)3 nonprofit partners. With the help of the funding they get, these nonprofits provide their needy beneficiaries with essential services such as financial assistance, counseling, therapies, early screening and detection, and treatment.
For more information about how everything works, feel free to check out our FAQs page. If you have questions, you may call us at 866-540-5069 or send us a message online.
If you're ready to donate today, don't hesitate to fill out our online donation form or ring us up now!
Donate a Car to Save Lives
If you want to make a difference in the lives of breast cancer patients in your community, mark Labor Day by donating a car to Breast Cancer Car Donations. Call us at 866-540-5069 to get started!