4 Helpful Election Day Tips for First-Time Voters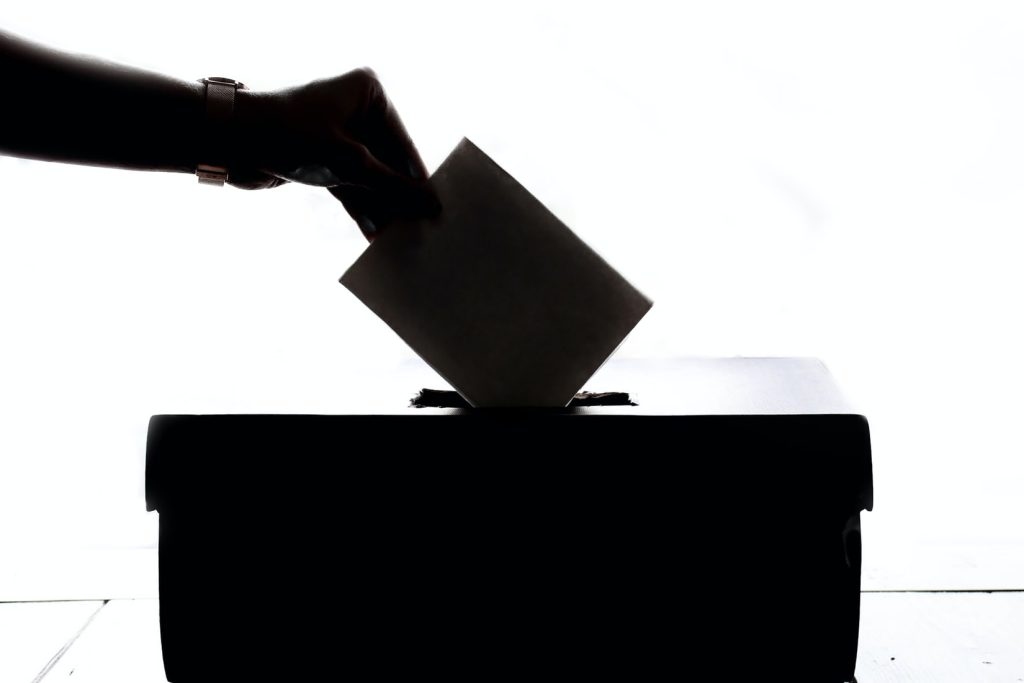 Get Ready to Exercise Your Democratic Right on November 3rd!
Are you ready to exercise your right to vote this November 3rd? If you want to voice out your opinion on who among our crop of politicians have the best qualifications and policies to lead our nation, the time to effectively do so is on Election Day. If you love our country and our democratic system of government, you need to go out and vote. Keep in mind that your power as an American citizen rests in your vote.
If this will be your first time to go to the polls, keep in mind that the act of voting is more than just showing up to cast your ballot. Since this year's general elections are an extremely decisive one, you need to make the necessary preparations.
What First-Time Voters Need to Do to Prepare for the Elections

Did you know that the number of millennials in the United States has officially surpassed the number of baby boomers? This means that most of those who are eligible to vote during the presidential election this year are going to be the millennials and Gen Z members. If you're one of the young ones who make up this country's largest voting block and if it's your first time to vote, here are tips to help you exercise your democratic right.
1. Register to vote.
For certain states, certain elections have their own deadlines. Know when the cut-off date for registration is in your state and make sure that you get yourself registered to vote before that date. If you fail to register before the deadline, you can't expect to get your name on the list and your ballot to be printed.
You can register in person or online. You can also do this on paper by downloading, printing, filling out the National Voter Registration Application Form, and mailing the accomplished form. If you're a student who's living away from home, you need to check if your home state allows you to register to vote from your school address.
2. Do your research.
You need to read up and thoroughly understand the current issues that are being debated in our country today. Don't simply vote for the candidate who is representing your party. You need to take the time to closely study each of the candidates' character and policies. Check if their views align with yours.
3. Show up.
If your home state is like most states, you'll receive a voter card by mail. This confirms that you're a registered voter. In most cases, a voter card includes the polling place designated for you.
When your voter card doesn't have this information, try to check it online. Although your state may not require you to bring your voter card with you on the day of the elections, be sure to bring a valid photo ID, just in case. If you're one of those passionate voters who want to show your support for your chosen candidates, check if your state allows you to wear clothing, pins, or carry signs that support certain candidates while you're inside the polling sites.
4. Cast your ballot.
It's extremely important to familiarize yourself with what's on the ballot. You can check out your state's voting machines online if you visit your local Board of Elections website. You can also choose to Google it to get more instructions on how you can cast your ballot.
Your Old Car Can Help Save Lives

As you show your concern for the future of our nation by casting your vote on Election Day this November 3rd, you may also want to show your concern for your fellow Americans residing in your area who are afflicted with life-threatening diseases such as breast cancer.
You can do that by simply donating any type of vehicle that you no longer need to us at Breast Cancer Car Donations. We offer the quickest and most convenient way for you to dispose of your unwanted vehicle while allowing you to support a worthy cause.
We'll sell your vehicle through an auction and use the proceeds to support the critical programs and services of our nonprofit partners. These are IRS-approved 501(c)3 nonprofits that provide comprehensive breast health services to all deserving individuals afflicted with breast cancer, particularly those who are uninsured and underserved.
Thanks to our donors, our charity partners will be able to provide more breast cancer patients with great chances of gaining easy access to medical facilities where they can undergo full treatment. These charities also provide breast cancer survivors with follow-up care. Other beneficiaries get to receive free breast cancer screening and prevention and education services.
You'll also benefit from your charitable contribution since it will make you eligible to receive a top tax deduction in the next tax season. We'll also provide you with our free pickup and towing service wherever you are in the United States.
However, those material perks may pale in comparison to the greatest reward you'll get when you donate a vehicle to us: the priceless feeling of joy and satisfaction for doing something that can help save a human life.
You can donate not just a car but nearly any other type of vehicle regardless of its condition.
For more information, feel free to check out our FAQs page. If you have questions, call us at 866-540-5069 or leave us a message here.
Give Hope to Breast Cancer Patients Today
In this time of great uncertainty, you can do so much by making the simple gesture of donating an unneeded vehicle for the benefit of destitute breast cancer patients in your community. Give them hope of a longer and more productive life to live by calling Breast Cancer Car Donations at 866-540-5069 or filling out our online donation form now!