4 Health Benefits of Tea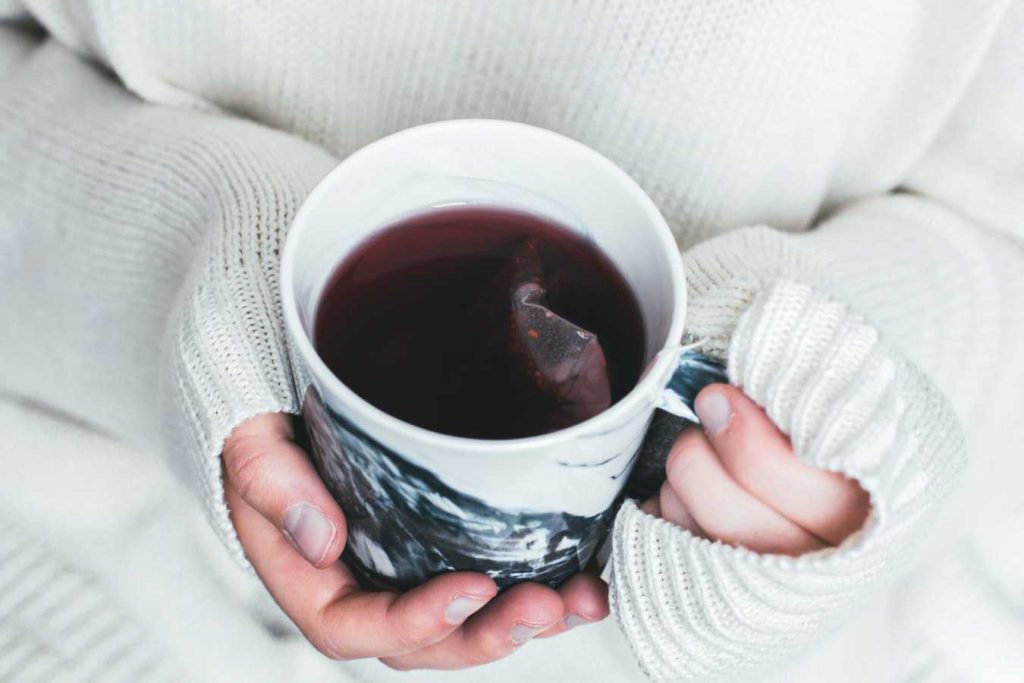 Get to Know the Reasons Behind the Popularity of this Delicious Drink
This may come as a surprise to you: Americans love tea just as much as the British do. While people in the U.S. don't necessarily hold tea parties or take tea breaks regularly, statistics confirm that on an average day, 159 million Americans consume tea. In 2018, the U.S. consumed a total of 3.8 billion gallons of tea.
This is not really surprising since a lot of people do love to drink tea because of its health benefits and the way it induces calmness and relaxation.
The 4 Health Benefits of Drinking Tea
Researchers have conducted numerous studies about the health benefits brought on by different types of teas, analyzing substances found in the beverage to understand how it helps reduce the risk of certain diseases. Here are some of the proven benefits of drinking tea.
1. It lowers risk for heart disease.
Studies have shown that drinking green or black tea reduces the risk of heart diseases.
2. It's a rich source of antioxidants.
Tea contains natural substances like polyphenols that are found in caffeinated and herbal teas. Polyphenols are antioxidants that help reduce the risk of certain chronic diseases. Some studies suggest, however, that processing the tea through decaffeination or bottling may reduce the effectiveness of the antioxidant.
3. It regulates blood sugar.
Studies have shown that the catechins found in green tea help regulate blood sugar and reduces the risk of developing Type 2 diabetes. Studies are also underway on the effectiveness of spearmint and chamomile tea in preventing the disease.
4. It helps prevent cancer.
Studies show that tea drinkers can minimize the risk of developing certain types of cancer such as colon, breast, ovary, prostate, and lung. Some studies likewise suggest that tea offers health benefits to breast cancer patients recovering from the effects of chemotherapy. The tea varieties that have been proven to minimize nausea resulting from chemotherapy are ginger root tea, peppermint tea, milk thistle tea, valerian root tea, and licorice tea.
Your Clunker Can Help Save Lives
If you have an old vehicle that has been giving you a lot of headaches for some time now, call Breast Cancer Car Donations and we'll gladly help relieve you of the burden of owning such a problematic vehicle.
When you donate your clunker to us, you'll get to provide life-saving assistance to breast cancer-stricken women in your community. We'll have your donated vehicle auctioned off, with the proceeds distributed to our charity partners. These IRS-certified 501(c)3 nonprofit organizations use the funding they get from our vehicle donation program to deliver comprehensive breast health services to all individuals who need them.
They enable uninsured and underserved breast cancer patients to get easy access to medical facilities where they can undergo full treatment, including surgery, chemotherapy, and radiation treatment.
These charities also provide breast cancer survivors with follow-up care, including laboratory work, annual mammograms, and physician visits five years after remission.
Other beneficiaries receive free breast cancer screening and prevention and education services.
Your donation will also benefit you immensely. It will entitle you to receive a top tax deduction in the next tax season. We'll also provide you with our free professional towing service wherever you are in the country since our donation program covers all 50 states.
You can donate almost any type of vehicle, and we'll accept it as it is — it doesn't have to be in good shape.
For more information about our vehicle donation program, check out our FAQs page. Get in touch with us at 866-540-5069 or message us here if you have any questions or concerns.
Help Breast Cancer Patients Win Their Battle for Survival

Breast cancer patients are engaged in a battle for survival, and they need all the help they can get to emerge victoriously. Your car donation will surely boost their hopes of overcoming their trials. Call us at 866-540-5069 or fill out our online donation form now!