4 Easy Activities You Can Do on National Gardening Day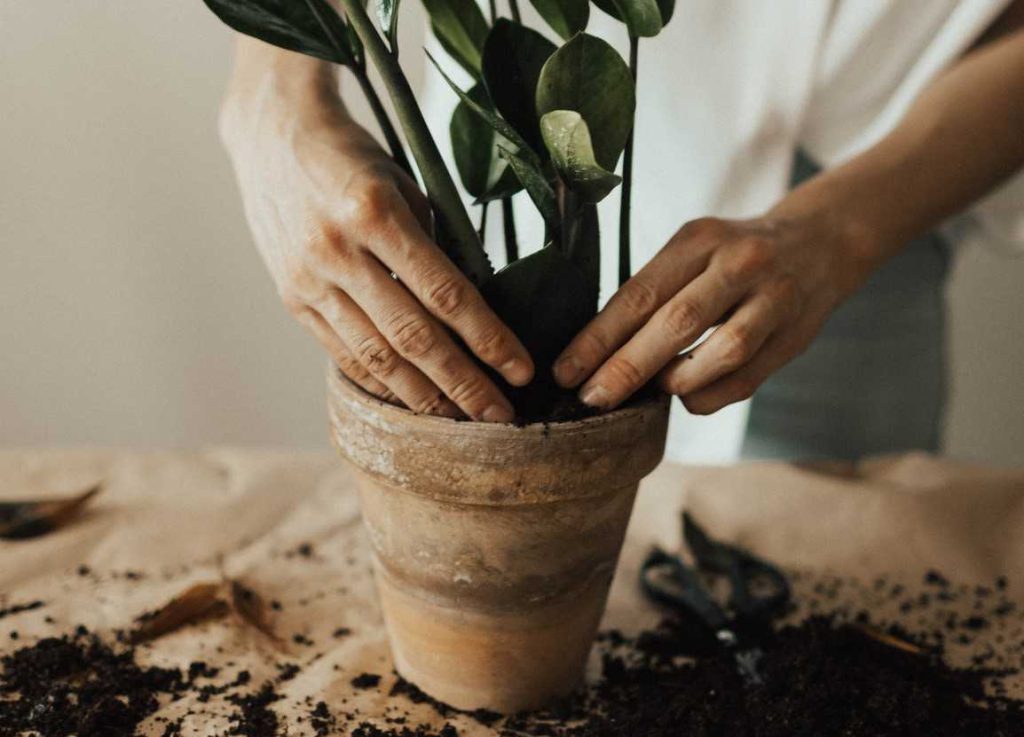 Start Planting on April 14th and Enjoy the Amazing Benefits of Gardening
This may come as a surprise to you, but about 1 in 3 American households was found to be growing their own food in their backyard or community gardens. According to a survey conducted by the National Gardening Association from 2008 to 2013, 35% of American households were engaged in gardening as of 2013. What's even more surprising was that the number of American gardeners rose by 200% since the survey was first taken in 2008.
That's why you can expect a lot of people in America to celebrate on April 14th. That's National Gardening Day! The event is aimed at encouraging people to engage in gardening so they can marvel at the literal fruits of their labor come harvest time.
Gardening takes time and patience — whether it's a vegetable or fruit farm you're cultivating or flowers or houseplants you're growing in pots. This requires your commitment and concentration. Whatever effort you exert, the payback of feeding your family with homegrown produce or seeing them marvel at the beauty of your garden is well worth your time and effort.
How You Can Best Celebrate National Gardening Day
Gardening presents many benefits. Apart from growing your healthy foods, the activity helps you burn calories, lowers your blood pressure, exposes you to Vitamin D from the sun, relieves stress, and puts you in a better mood.
Knowing all these benefits, there's no reason for you not to try gardening. Here are 4 easy activities you can do to celebrate National Gardening Day.
1. Start your own backyard garden.
Prepare to step outside into the sunshine and do the dirty work. Prepare the space for your backyard garden and plan what you want to grow.
2. Do your research.
Different plants have different needs, so make sure to read up on what you want to grow before starting your garden. This will give your plants a better chance to thrive.
3. Organize a seed swap.
If you already have a garden, you may want to organize a seed swap with members of your community. You can place a signboard on your fence inviting your neighbors to get free seeds from you. They can do the same, so you can swap seeds conveniently.
4. Join a gardening club.
You don't even have to step out of your property to join a club. There are plenty of gardening groups that are present online where you can discuss and exchange ideas about growing plants.
Can't Do Gardening Because of Your Clunker?
Do you have an old and rusty vehicle that's squatting in your backyard, preventing you from using that piece of land to cultivate your own garden? You can get rid of that clunker right away with no hassle whatsoever and at no cost to you. All you got to do is call us at Breast Cancer Car Donations and tell us that you're giving away that vehicle to us as your charitable donation.
When you do that, you'll help not just yourself but also, and more importantly, the needy breast cancer patients in your local area who badly need medical assistance.
We'll sell your vehicle at a top auction house in your area to generate funding for our nonprofit partners. These IRS-certified 501(c)(3) nonprofits are committed to improving the overall well-being of breast cancer patients, particularly those who are uninsured and lack the financial means to pay for the high costs of their treatments. The proceeds from the sale of your donated vehicle will go directly to these nonprofits to support their life-saving programs.
Thanks to your donation, our charity partners will be able to serve more of their beneficiaries, providing them with easy access to medical facilities where they can undergo all types of treatment, including surgery, chemotherapy, and radiation treatment.
These nonprofits also provide breast cancer survivors with free follow-up care, including laboratory work, annual mammograms, and physician visits after remission. Other beneficiaries get to receive free breast cancer screening and prevention and education services.
You'll also reap great rewards, including getting entitled to receive the maximum tax deduction. Expect to receive by mail the 100% tax-deductible sales receipt of your car a few weeks after its sale. Using this receipt, you can then claim your tax deduction in the next tax season.
You also need not worry about how to dispose of your unwanted vehicle since we will provide you with our pickup and towing service wherever you're located in the country at no cost to you. We will coordinate with a professional towing company in your area to haul your vehicle away at a date, time, and place most convenient for you.
The best reward you'll get, however, is the experience of feeling the joy and satisfaction of giving something that will help save lives.
You can donate not just a car but also almost any other type of vehicle that you have. Regardless of your vehicle's physical state or working condition, we'll gladly take it off your hands for free.
For more information, feel free to check out our FAQs page. If you have questions, call us at 866-540-5069 or write to us here.
Get That Beater Out Today!

Celebrate National Gardening Day on April 14th by getting rid of that clunker that's preventing you from making use of your backyard to grow your own food. Turn that unwanted machine into a powerful tool that can help save the lives of breast cancer sufferers in your area. Call Breast Cancer Car Donations at 866-540-5069 or fill out our online donation form now!