Spring Cleaning Series: 4 Chores You Should Be Doing Once a Week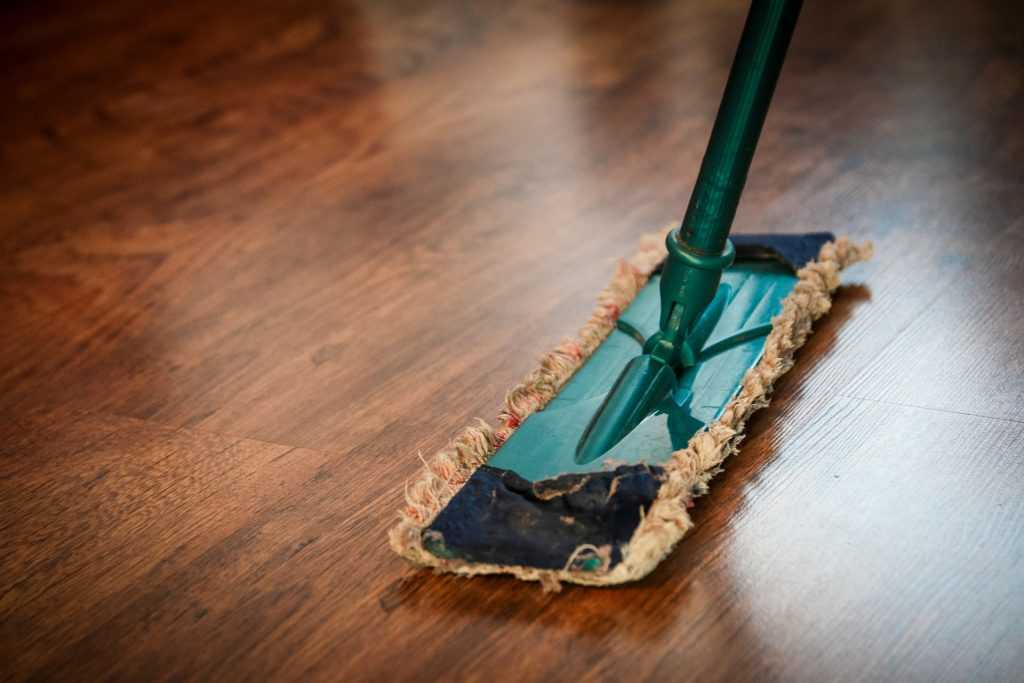 4 Chores You Should Be Doing Once a Week
Now that spring's here, are you ready to clean and declutter your house? Start by getting your spring cleaning checklist organized into schedules that suit your needs. While most of us can get away with not doing chores that don't have to be done on a daily basis, we have to face the fact that there are items in our home that need to be cleaned at least once every week.
Nevertheless, your spring cleaning schedule depends on your family and home situation. For example, if you're single and living alone, you won't need to vacuum your floor as frequently as a parent with six kids. The point is, if you think you'll leave a huge mess if you wait longer than a week for certain chores to be dealt with, it would be best to do such chores as soon as your time permits it.
The good news is, once you identify the chores that need to be done on a weekly basis, you can choose to devote a whole day to tackling all of these weekly tasks or you can squeeze in one or two weekly chores every other day of the week. It's all up to you. What's important is for you to set up a schedule so you won't forget about them.
What are the 4 Chores You Should Be Doing Once a Week?
To help you organize your spring cleaning tasks, Breast Cancer Car Donations shares a list of the 4 chores you should be doing once a week.
1. Clean the bathroom.
Did you know that mildew and scum love to cling to warm and wet surfaces? We're talking about your toilet, tub, shower, counters, and mirrors. For example, if you don't leave your toilet's lid down when you flush, you'll be spraying the germy particles all over the place (up to six feet to be exact).
That's why it's extremely important to use a cleaner every week to keep your bathroom surfaces clean and free from stains and then running a squeegee over these surfaces to keep them dry. It's also best to start implementing the lid-down rule on your toilet every time you flush it.

2. Deep clean the toilet bowl.
To avoid embarrassment when your guests use your toilet, deep clean your toilet bowl once a week. You can start by pouring one cup of bleach into the bowl before you brush around the sides, under the rim, and the siphon jets. Next, let it sit for about five minutes before you flush and move on to your next task.
3. Dust the furniture.
In case you're not aware, dust buildup can cause serious damage to your furniture. If you neglect to dust your furniture at least once a week, the abrasive dust can cause fine scratches to appear on the finish if something will rub against it.
Using a dry piece of cloth will only move the dust around. The best way to clean the surface is to use a furniture polish, a multipurpose spray cleaner, or a damped cloth.
4. Do the laundry
If you get your week's load of laundry done on a Saturday or a Sunday, you'll have one less thing to worry about during the rest of the week. It's best to clean your dirty clothes, bed sheets, and towels in your washing machine in one day.

Donate a Vehicle Today!
It's also a great idea to include the cleaning of your car as one of the chores you need to do once a week. However, in case you have a rundown car that no amount of cleaning can restore to its former glory, donating it to a charity could be your best option.
If you hand it over to us at Breast Cancer Car Donations, we'll sell it via auction and use the proceeds to support the programs of our IRS-certified 501(c)3 nonprofit partners. These charities are working hard to provide comprehensive breast health services in various communities all over the country.
Thanks to your car donation, uninsured and underprivileged breast cancer patients in your community can avail themselves of financial assistance as well as access to medical facilities so they can undergo full treatment. The services our charity partners provide also include free breast cancer screening for individuals to enable early detection of the life-threatening disease. These nonprofits also regularly hold breast cancer prevention and education campaigns among other activities.
If you decide to donate to us any type of unwanted vehicle, you'll experience our seamless donation process and take advantage of our free pickup and towing services. Moreover, your charitable contribution can reduce your tax bill since it will entitle you to claim a top tax deduction in the next tax season.
Questions? Send us a message online or give us a call at 866-540-5069. You may also visit our FAQs page for more information on our vehicle donation program.
Ready to donate? Fill out our secure online donation form now!

Help Save Lives This Spring!
As you clean up your home this spring, consider donating your old and unwanted vehicle to Breast Cancer Car Donations. Call us at 866-540-5069 and help save lives with your car donation!