4 Chinese New Year Traditions You Might Want to Try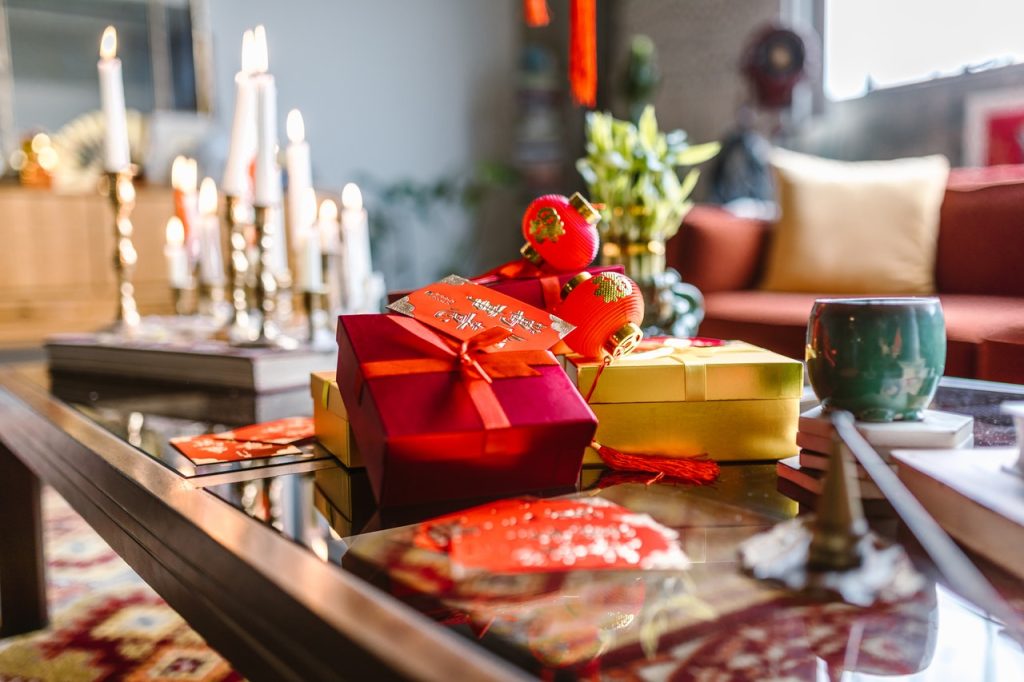 Happy Chinese New Year on February 1st!
The Chinese have their own version of the New Year, one that doesn't fall on the first day of January. For these folks, another year starts as soon as the new moon appears, which is usually between January 21st and February 20th.
They officially welcome the new year this 2022 on February 1st. It's the Year of the Tiger in the Chinese calendar.
The Chinese New Year, also known as the Lunar New Year or Spring Festival, is the longest festival in China, lasting for 15 days. It is also deemed the most important holiday in China. The Chinese make it a point to spend the occasion with their families, with millions of workers returning to their respective hometowns to be with their loved ones on that day.
Planning to Celebrate the Holiday?
Everyone in our country is free to celebrate the Chinese New Year, including those who aren't of Chinese descent. If you've always wanted to get a feel of this festival, or the days leading up to it, this should be the year to make it happen.
Breast Cancer Car Donations shares four New Year traditions the Chinese have been doing for centuries. You're free to follow them:
1. Give your home a thorough cleaning.
Days before the Chinese New Year, people clean their houses to sweep away the bad luck of the past year and make room for good luck. While thoroughly cleaning your house isn't exactly the most exciting of traditions, it sets the tone for another year to start fresh. Just be sure to do it before the big day arrives, as cleaning your house on the first day of the Chinese New Year will purportedly wash away any of the good luck, according to Chinese beliefs.
2. Put up New Year decorations.
The Chinese adorn their houses not just for the sake of the occasion. They believe that certain decorations can ward off evil spirits and negativity, while others attract blessing, peace, and health. Don't hesitate to get into the custom yourself. Hang a red lantern, paste a couple of red paper cuttings on your windows, or post door couplets.
3. Throw a reunion dinner.
It doesn't have to be a large feast. You can invite close relatives, especially those you haven't seen in a long time, for an intimate Chinese-themed dinner. It's the perfect time to catch up as well.
4. Hand out red envelopes.
If you're feeling extra generous, consider giving money-filled red envelopes (also called "lucky money") to people closest to your heart. This traditional activity is usually done after the reunion dinner. Parents would give lucky money to their children to wish them health, growth, and good grades in the coming year.
Another Meaningful Way to Celebrate the Chinese New Year
As you're de-cluttering your home to sweep all the bad luck away, you can include your garage in the cleanup. You can dispose of your old, rusty car that's been taking up space there for ages. When you do this, you'll not only free yourself from bad luck, but you'll also be helping save the lives of the needy breast cancer patients in your area.
How can you make that possible? Simply donate that vehicle to us at Breast Cancer Car Donations.
We'll auction off your donated vehicle and use the proceeds to support our cancer-fighting charity partners. These IRS-certified 501(c)(3) nonprofit organizations cater to uninsured and underprivileged women across the country who are battling breast cancer.
Thanks to your auto donation, beneficiaries in your community will gain easy access to top medical facilities where they can undergo full treatment, thus increasing their chances of survival. Our charity partners also provide their beneficiaries with financial assistance to help cover the costs of their medical expenses.
As a donor, you will be entitled to claim a top tax deduction in the next tax season. We'll mail you the 100% tax-deductible sales receipt of your vehicle within days after its sale.
We also offer free towing in all parts of the United States. Furthermore, we have a team of donation specialists who will handle all the necessary donation paperwork on your behalf.
The most satisfying reward you'll get, however, is the awesome experience of doing an act of charity that will help save lives.
You can donate not just a car but almost any other type of vehicle regardless of its condition.
Donating to us is quick and easy. Check out this page to see how convenient it is to donate your unneeded vehicle to Breast Cancer Car Donations.
For more information, head over to our FAQs page. If you have any questions or concerns, call us through our 24/7 toll-free hotline at 866-540-5069 or write to us here.
Help Fight Breast Cancer to Celebrate Chinese New Year!

The Chinese New Year is an auspicious time to do acts of charity that can impact lives. With a simple car donation, you can bring hope and touch the hearts of the suffering breast cancer patients in your community. Call Breast Cancer Car Donations at 866-540-5069 or fill out our secure online donation form now!