4 Best Ways to Celebrate World Music Therapy Day on March 1st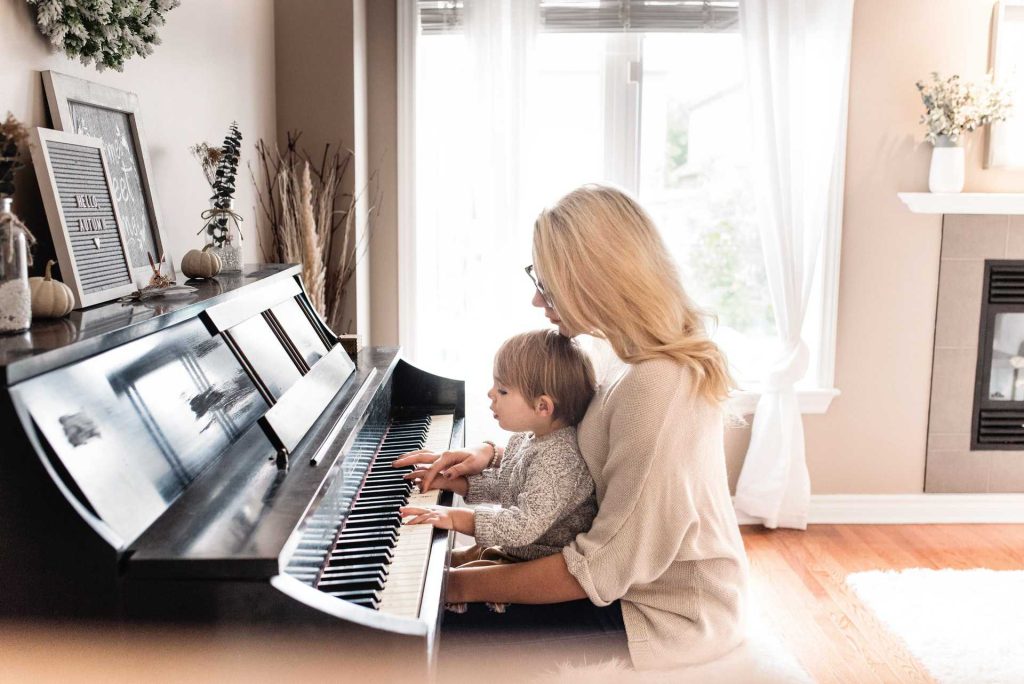 Help Champion the Advocacy in Your Community
Music therapy may not be a familiar concept to many people, but it is recognized by health professionals as an effective tool to reduce stress, improve mood, and promote self-expression.
Music therapy has been very helpful for certain patients who are experiencing various challenges. For veterans and other individuals suffering from PTSD, it has been known to help deal with their trauma. For individuals suffering from behavior disorders, mood and anxiety disorders, attention deficit hyperactivity disorder, autism spectrum disorder, and substance abuse disorders, music therapy has become an effective option to provide a calm and stable medium to encourage concentration and improve cognitive function and confidence.
March 1st is observed as World Music Therapy Day to highlight the benefits that music therapy brings to patients. It is also a special day to celebrate the dedication of music therapists.
While the event was started by the World Federation of Music only in 2016, it is believed that the discussion on the positive impact of music on mental health patients dates back to the time of Plato and Aristotle in the 4th and 5th century BCE, and it spread across different cultures.
How Can You Best Celebrate World Music Therapy Day?
You can contribute a lot to achieving the goals of World Music Therapy Day wherever you are on the planet. Breast Cancer Car Donations presents four ways of how you can become a music therapy advocate.
1. Honor music therapists.
Music therapists studied their craft for years so they can effectively help their patients. Apart from getting their degree, embarking on a career in music therapy entails a dedication to the vocation that they wholeheartedly embraced to make a difference in the lives of others. If you or anyone you know has been helped by a music therapist, show them your appreciation on this special day.
2. Learn about music therapy.
Promote awareness about music therapy through education. Invite a music therapist to your next community, office, or school assembly and learn about how their specialization helps patients overcome their challenges.
3. Pick your favorite music.
Music therapy entails music appreciation, and there's no better time to celebrate the music that makes you happy than Music Therapy Day. Pick your favorite playlist and immerse yourself in the various emotions you feel when listening to different songs.
4. Donate.
You can also pitch in and help organizations promote and support music therapy programs, especially for those who cannot afford them.
You Can Help in the Healing of Breast Cancer Patients in Your Community
Music is an important tool to connect with and provide relief and comfort to patients suffering from various mental health issues. However, while music can help deal with illnesses and heals the soul, some patients have more urgent and compelling needs. They include the breast cancer sufferers in your community who need proper medical attention but can't get it due to a lack of financial resources.
If you happen to have an old and no-longer-needed vehicle lying around in your garage, you can use this to extend life-saving medical assistance to these hapless cancer victims. All you have to do is donate that auto to us at Breast Cancer Car Donations.
When you do that, you'll not only dispose of that unwanted car quickly and at no cost to you, but you'll also be helping save the lives of these brave breast cancer warriors who are in dire need of help.
We'll sell your donated automobile through an auction and use the proceeds to help fund the life-saving programs of our charity partners. Thus, thanks to your donation, uninsured and cash-strapped breast cancer patients in your community will be able to gain easy access to top medical facilities and receive financial assistance to cover the costs of their treatments, doctor consultations, hospital fees, medications, and other health care needs.
Our charity partners also use the funding they get from us to provide their other beneficiaries with free breast cancer screening as well as cancer prevention, education, and counseling services.
Since our charity partners are IRS-certified 501(c)(3) nonprofit organizations, your donation will qualify you to claim the maximum tax deduction in the next tax season.
We'll also provide you with a professional towing service anywhere in the United States at no cost to you.
On top of these material rewards, your donation will allow you to enjoy a most satisfying giving experience, knowing that your gift will be used to help save lives.
You can donate almost any type of vehicle regardless of its age or condition. Visit this page to learn more about this.
To get to know our simple and convenient vehicle donation process, check out our FAQs page. Don't hesitate to call us through our 24/7 toll-free hotline at 866-540-5069 or leave us a message here if you have any concerns or questions.
Turn Your Old Car into a Lifesaver Today!

Indeed, you can transform your timeworn car into a powerful life-saving tool. Call Breast Cancer Car Donations at 866-540-5069 or fill out our secure online donation form now!