4 Bad Habits to Give Up for Good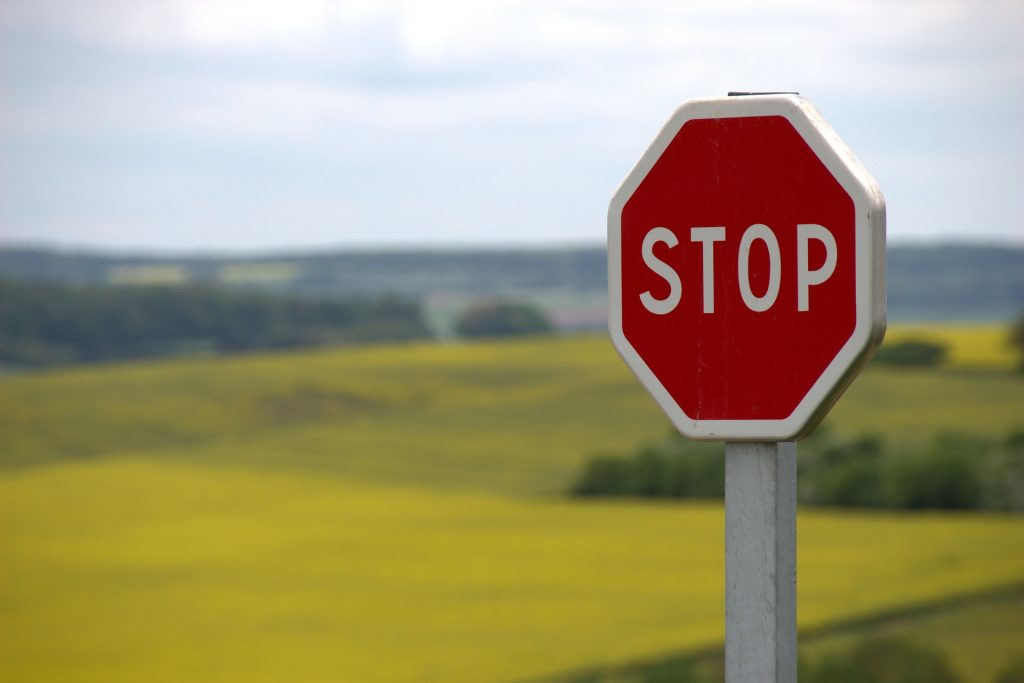 4 Bad Habits to Give Up for Good Before You Hit 40
When you're almost 40 and you're starting to rethink your life goals, it's only logical to consider putting a stop to those things that you do that aren't doing you any good.
By this time, you've probably come to terms with the fact that nobody in this world is perfect. While you may be satisfied with your life, chances are you probably have annoying habits that you want to get rid of. Can you spot at least 4 bad habits that you need to give up for good?
You may have this long list of excuses behind your poor choices, but the truth is, you can't afford to keep any of these bad habits going because by the time you hit 50, the consequences could be seriously dire. It could cost you your health and your happiness. If you want to live a great life well into old age, you'll need to identify these nasty habits as early as now and replace them with wholesome and healthy ones.
4 Habits You Should Quit
Breast Cancer Car Donations lists down the top 4 bad habits that you need to give up before you turn 40 so you can have a fulfilling life ahead of you. Check this out:
1. Resentment
We have to admit that getting easily offended, holding on to grudges, and refusing to forgive suck the life right out of us. If we do this on a regular basis, these negative feelings, ideas, and beliefs get bottled up inside our bodies until they manifest themselves into the worst kinds of diseases. You have to admit that harboring resentment to anything or anyone harms you more than you know.
If you've been holding on to negative experiences that continue to haunt you, you'll need to do yourself a favor by completely letting go of the issue and forgiving people who've caused you pain. Do what you have to do to get over past hurts and mend your relationships.
2. Non-stop snacking
You need to nip stress eating right in the bud because emotional voids shouldn't be filled by food. It's dangerous to lose touch with your body's natural hunger and satisfaction because this can lead to obesity, heart disease, diabetes, and other serious conditions.
To reverse this, don't eat until your body tells you that it's hungry. When you do this, you're conditioning yourself to eat for the right reasons and not eat mindlessly because you're stressed out, anxious, disappointed, bored, nervous or happy. Another thing you can do is to take all the junk food out of the pantry and replace them with healthy snacks.

3. Overspending
Did you know that according to a telephone survey conducted by Rutgers University, most serious health issues stem from money problems? One of the biggest culprits behind depression, high blood pressure, headaches, insomnia, ulcers, digestion problems, and excessive drinking or smoking is financial stress. Unless you find ways to curb your spending, you'll deny yourself the privilege to enjoy the simple things in life such as your relationships.
If this is you, you'll need to know more about money management such as the rules and methods of personal finance for mortgages, credit cards, investing, and budgeting. Knowing isn't enough either—you need to apply what you've learned even if you have to freeze your credit cards to do it.
4. Wasting time
Technology right at your fingertips can be a tremendous resource as much as it is a huge distraction. A few minutes of harmlessly scrolling through social media, the console or the television can progressively turn into hours of wasted time. Did you ever stop to think if you can find successful people who waste hours zoning out in front of the gaming console or the TV?
To reverse the habit of mindlessly flipping through the channels or scrolling through Facebook, why don't you see your friends, read a book, clean the house or exercise! Bottom line is, learn to make the most out of your day!
Become a Better You!
You can be a better person before you reach 40 and you know it. All it takes is for you to kick these nasty habits out of your system and replace them with great ones. For some, the first few attempts are going to be a bit challenging. But if you keep your eyes on the prize, you'll reach your goal: a happier, healthier, and a more successful you.

Doing a Good Deed Never Runs Out of Style
If you think that making charitable donations to help breast cancer patients would cost you an arm or a leg, think again. With Breast Cancer Car Donations, all you need to give away is a vehicle that you don't need and want anymore. Doing so will help us provide critical funding for our nonprofit partners' programs that provide comprehensive breast health services all over the country.
These services are centered on breast cancer prevention, screening, diagnosis, treatment, and research. We make saving lives easy for you. If you want to know more about how your donation can give someone a real chance at having a longer and better life, call us at 866-540-5069 now.
We accept almost all types of vehicles regardless of their age and condition. We also accept vehicle donations anywhere in the United States since we have car donation programs in all 50 states.
If you want to donate your vehicle today, fill out our secure online donation form to get started!