3 Ways to Make Your Friendships Last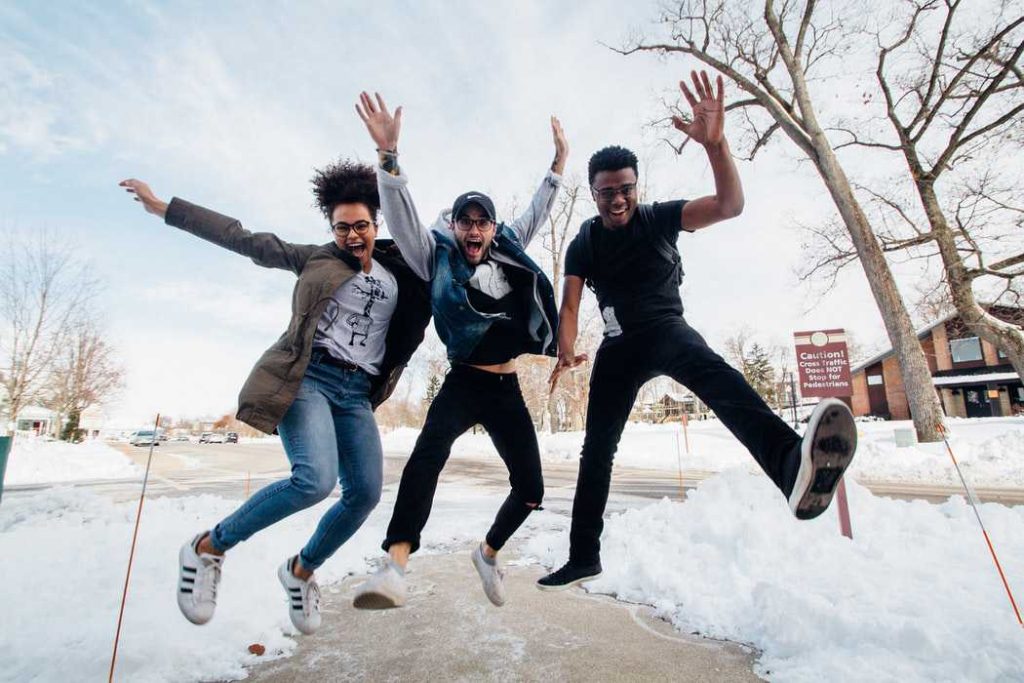 3 Ways to Make Your Friendships Last
Through every stage of a person's life, bonds of friendship are formed. It doesn't matter if these relationships were forged amid the most challenging times, during milestone moments, or from a series of night outs. Each of them adds more meaning and fulfillment to a person's life.
However, since change and growth are constant, some friends may eventually realize that they have less in common with each other until they drift apart. It's not easy to lose friends, but you can always expect new friendships to blossom in their wake. Since friendships take time and effort to grow, you'll need to nurture them to make them last.
How to Make Friendships Last
As you get older, you begin to realize that some of your friends were meant to stay around for a short period while others are meant to grow with you as your life changes. If you want these friendships to last, you'll have to exert some effort to nurture them. Breast Cancer Car Donations shows you how to make your friendships strong enough to last a lifetime as we celebrate International Day of Friendship on July 30th.
Get in touch with your friends to see how they're doing.
No matter how busy you are, make it a point to squeeze in time to let your friends know that you're thinking about them. Try sending them an email or reach out to them through social media. Although electronic communication is never a bad thing, nothing's better than them hearing your voice over the phone.
However, instead of just calling them up when you need something, why don't you get into the habit of giving them a call once a month just to check in with them? Proactively communicating with your friends regularly to see how they're doing is something that they would greatly appreciate.
Give meaningful presents.
Paying attention to the details of your friends' lives is a great place to start. Your friends are going to feel the love when you give them gifts that you've put some thoughts into. Keep in mind that the most thoughtful presents aren't necessarily expensive or huge.
If your friends are into homemade items, you can send them a scrapbook, sew pillows for their apartment, or knit them a sweater. Another great idea is to give them something that could take them to a trip down memory lanes like concert tickets, books, postcards, or gift certificates to their favorite stores.
Going out of your way to visit a friend especially during their most difficult times is more than enough to let them know that you're there for them. While you're at it, you might want to bring something that would cheer them up such as their favorite dessert or a book.
You Can Celebrate the International Day of Friendship This Way
How about celebrating the International Day of Friendship on July 30th by doing something great like helping save lives? You can readily do that by donating an unwanted vehicle to Breast Cancer Car Donations.
We will auction off your donation and use the generated funds to support the programs and services of our nonprofit partners that are dedicated to saving the lives of breast cancer sufferers. Thanks to your donated vehicle, uninsured and underprivileged individuals in your community will be able to gain access to comprehensive breast health services, including cancer screening, treatment, follow-up care, and other cancer prevention and education services.
In exchange for your contribution, we'll mail to you your tax-deductible sales receipt a couple of weeks after we auction off your vehicle. With this receipt, you can claim your top tax deduction in the next tax season.
We'll also haul off your unwanted vehicle for free at a date, time, and place of your convenience. This service is available in all 50 states.
If you have questions or concerns, feel free to contact us at our toll-free hotline 866-540-5069. You may also leave us a message here. Visit our FAQs page to learn more about our donation program.

Turn Your Clunker into a Lifesaver Today
To mark International Day of Friendship on July 30th, how about turning your clunker into a life-saving tool? Hand it over to us, and we'll use it to help save the lives of breast cancer sufferers in your community. Call 866-540-5069 or fill out our online donation form now!