3 Ways to Keep Your Focus When You're Distracted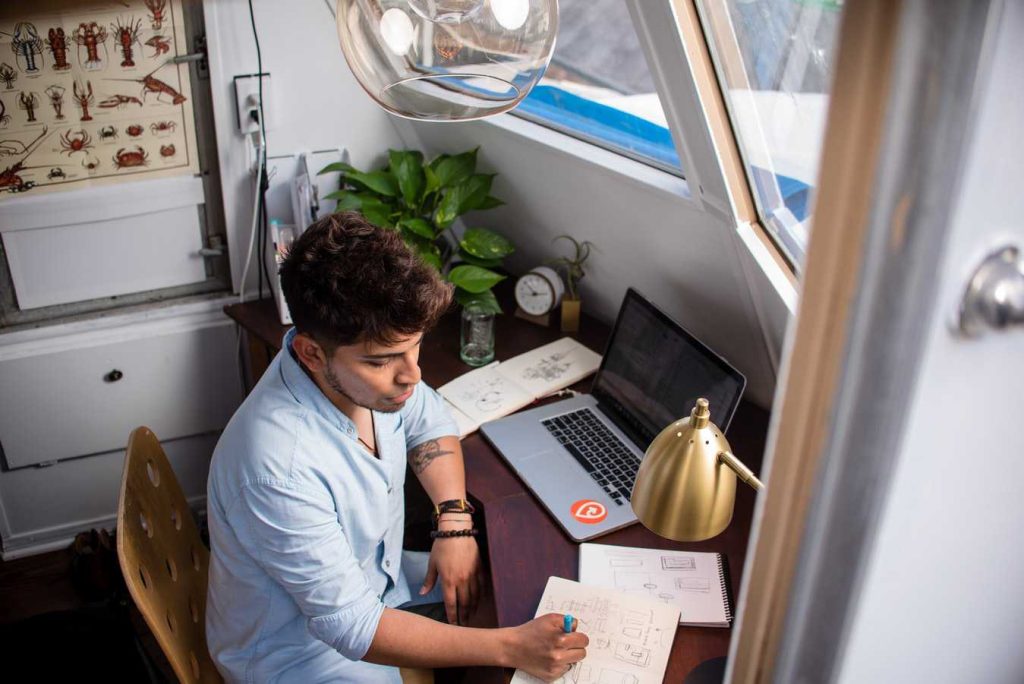 3 Ways to Keep Your Focus When You're Distracted
Do you still catch yourself scrolling through Facebook or Instagram while you're working? Even with the best intentions to stay on your task, you might be having a hard time concentrating on the project at hand because of a chatty co-worker or the email notifications that keep popping up.
Perhaps you've been wondering how other people can manage to work for hours at a time without getting distracted. Come to think of it, nobody was ever taught how to learn to stay focused. Parents and educators simply assumed that every kid can do it.
Whether you like it or not, distractions are unavoidable. The sad reality is that people are left to their own devices. This means that you'll need to learn to find ways to master your ability to focus and stay on track.
How to Stay Focused When You're Distracted
In most cases, people lose their productivity because of distractions. Statistics show that 28 percent of a typical worker's time is spent dealing with completely unnecessary interruptions. Although you can't avoid certain distractions, you can learn to overcome them and maintain your focus.
If you're tired of wasting your day on distractions, Breast Cancer Car Donations has compiled these suggestions that will help you keep your focus even when you're distracted.
1. Think about your vision and goals.
First, you need to get a clear perspective on why you need to keep your focus. Once you're able to identify the reasons why you need to put all of your attention to the task at hand, make it a point to think about it when you go through the challenging parts of accomplishing your goals.
2. Remove all external distractions.
Getting away from certain things that may distract you is the first logical step. For instance, if you're constantly distracted by the television, try working in another room. If your children are distracting you, why don't you start working earlier before your little ones wake up? You may even need to turn off the modem when you're constantly tempted to check on your social media accounts or emails.
3. Start with more complicated tasks.
Some people easily get distracted when they're bored with what they're doing. For instance, if the task at hand isn't fully engaging, your mind will naturally gravitate toward something more interesting, such as your smartphone or the television. For this reason, it's best to start with the more complex tasks that would undoubtedly demand more of your attention.
The more complicated your task is, the less likely your mind will be wandering around. Before you know it, you'll be immersed in your work as your mental capacity gets challenged.
Donate Any Type of Vehicle to Help Breast Cancer Patients

If you have an unwanted vehicle and a heart for those who are going through their breast cancer journey in your community, consider donating that vehicle to Breast Cancer Car Donations. We will auction off your donation and use the funds to support our charity partners, enabling these IRS-certified 501(c)3 non-profit organizations to continue delivering a range of breast health services to more individuals who badly need those services. Cash-strapped breast cancer patients in your area will get the chance to undergo full treatment and receive financial assistance to cover the costs of their hospital fees, medications, and follow-up care.
As a donor, you will be entitled to receive a top tax deduction. Expect a tax-deductible receipt in your mailbox several days after we sell your donated vehicle. You will also benefit from our free pick-up and towing services, which are available in all parts of the country.
We are affiliated with several towing companies, so if the vehicle you're donating isn't parked in your driveway or garage, we can still collect it from any location within the country.
We accept almost all types of vehicles, even damaged ones.
If you'd like to know more about our donation program, head over to our FAQs page. For inquiries and concerns, call us at 866-540-5069 or send us a message here.
Support Breast Cancer Patients in Your Community Now!
Show your support to the struggling breast cancer patients in your community by calling us at 866-540-5069 or filling out our online donation form. Take this opportunity to help save lives now!