3 Ways to Have Great Fun this National Picnic Month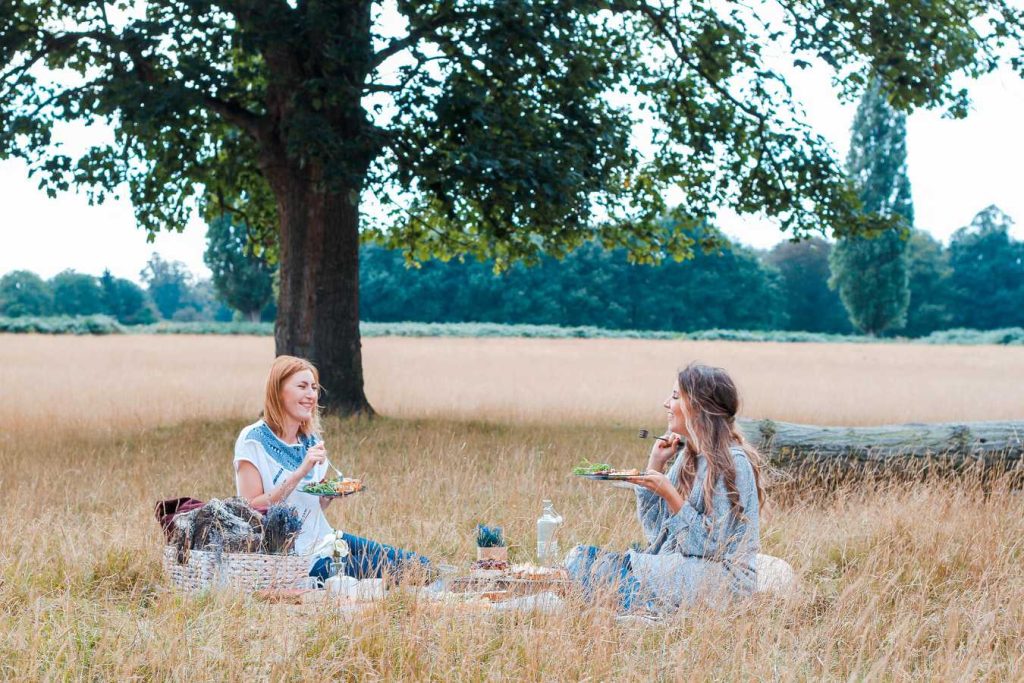 This July, Enjoy Eating with Your Family amid Nature's Splendor
While all of us know that Independence Day is celebrated on the fourth of July, not many are probably aware that July is National Picnic Month. For picnic enthusiasts and nature lovers, it's arguably one of the best months of the year. Enjoy warm sunshine, delicious foods all packed up, and the refreshing breeze blowing on your face when you and your family or your close friends go on a picnic.
Close your laptops and put that presentation you're making on hold for a while. Too much work isn't good for you. One of the best ways to escape the drudgery and hustle and bustle of our busy lives is by having a picnic with the people dear to you.
The word picnic comes from "pique nique," which is a French term to describe a meal eaten outdoors. This is basically what a picnic is all about.
When you decide to go on a picnic, plan it first and do it right! Go to a local park, a tourist spot, or anywhere where you and your family can enjoy nature in all its glory while eating scrumptious meals.
Best Ways to Enjoy National Picnic Month
It's never a crime to have fun, especially during National Picnic Month this July. There are loads of things you can do to make the event a fun celebration for everyone. You might have some friends or family members who would be more than willing to help you out in the planning. While being in good company is fun in itself, planning activities that everyone can be a part of kicks things up a notch.
Take a look at these tips on how to have great fun to celebrate National Picnic Month.
If you or someone you know has a pool, turn an otherwise ordinary picnic party into a pool picnic instead. A pool is something that both adults and kids will enjoy, whether for relaxing or playing in the water.
Include fun food recipes.
To make things extra special during your picnic, try fun food recipes or themes that everyone will recognize and love. Don't worry if you aren't a certified chef; picnic foods are usually easy to prepare. The numerous video tutorials and guides on the internet on how to prepare picnic foods can be a huge help.
There's no problem if you want to spend your picnic just relaxing under the shade. However, we can't deny that it's more fun if everyone is up and about, bursting with energy. Decide on outdoor games that everyone can be a part of. Nothing makes a party livelier than people running around and having a great time.
Life Is No Picnic for Breast Cancer Sufferers

Given the chance, many people would probably want to go on a picnic during National Picnic Month. However, going on a picnic may only be a dream for some people — those who would want to but are not in a condition to do so. They include those who are in an uphill battle against breast cancer.
It's heartbreaking to know that some breast cancer patients aren't even receiving proper medical treatment. Lacking medical insurance and struggling with financial issues, these patients can only hope for a miracle to be able to stay alive.
You can help provide them such a miracle. If you have a car that you no longer need, hand it over to us at Breast Cancer Car Donations. We'll turn your auto into a fund-generating tool for our charity partners by putting it up for auction. Once your vehicle is sold, we'll use the proceeds to help fund the comprehensive breast health services that our partners provide to all individuals who need them, particularly the uninsured and underprivileged breast cancer patients.
Thanks to your donation, more of these patients will be given financial assistance to cover the cost of their treatments, physician visits, medications, and follow-up care. Other beneficiaries will get to receive free breast cancer screening and prevention and education services.
You'll also benefit from your charitable contribution since it will qualify you to claim a maximized tax deduction in the next tax season. Moreover, we'll provide you with our free pickup and towing service wherever you are in the United States.
Donating a vehicle to us is simple, easy, and convenient. You won't break a sweat! All you have to do is contact us, and we'll take care of the rest of the process.
We accept almost all kinds of vehicles, even damaged ones that are hardly running.
Get to know more about Breast Cancer Car Donations by heading over to our FAQs page. If you have questions or concerns, call us at 866-540-5069 or leave us a message here.
Turn Your Beater into a Lifesaver Today!
Give your run-down car a new purpose by allowing us to turn it into a lifesaver. Hand it over to us, and we'll use it to help save the lives of breast cancer victims in your area. Call us at 866-540-5069 or fill out our online donation form now!