3 Tips on Making the Best S'mores on National S'mores Day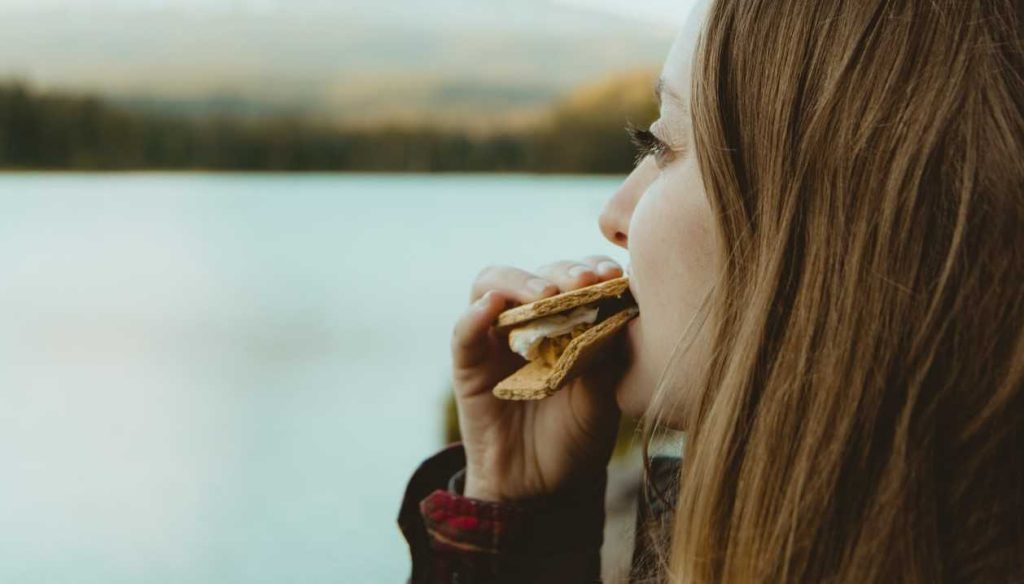 3 Tips on Making the Best S'mores on National S'mores Day: 'Can I Have S'more?'
Crackers, chocolate, and toasted marshmallows — these are the basic ingredients of an s'more, a popular sweet snack that is so easy to make yet so delicious. The name came from the contraction of the phrase "some more", which is what people may say after enjoying their first s'more.
S'mores are often enjoyed in camping trips as the ingredients are simple and can be cooked in a campfire. This was how this snack was originally created. Don't worry — you don't really need to build a bonfire to make s'mores. If you're not going camping anytime soon, you can make this treat right at home. Head down to your local grocery store, buy a pack of Grahams, marshmallows, and a few bars of chocolate.
The crunchy graham crackers, melted chocolate, and chewy marshmallows combined to form little pieces of heaven that you put in your mouth. You can enjoy s'mores during any season or time of the year. It's a wonderful dessert that knows no bounds in terms of how versatile it can be. You can enjoy s'mores on their own or by adding them to other desserts or even drinks.
On August 10th, invite your close friends or family members, make a campfire (or light up the fireplace) and make a batch of s'mores that you all can enjoy to celebrate National S'mores Day.
How to Make Perfect S'mores
Don't just settle for regular s'mores on National S'mores Day. Do your best to make them as perfect as you can.
Check out these three great tips to make your best s'mores ever.
Metal skewers are in; wooden sticks are out!
Of course, if you're out in the woods and you didn't bring any metal sticks or skewers with you, you can still use wooden ones. Metal skewers, however, don't catch fire as wooden sticks do. To make perfect s'mores, precision is the key. Your skewer catching fire is the last thing you'd want to happen as you'd likely end up with burnt marshmallows.
A golden hue is the best for you!
The secret to toasting the marshmallows to a golden-brown color is to cook it on the upwind side of the fire. It's the right balance of being toasted but not overcooked. Make sure you rotate it evenly every few seconds or so, pay attention while you're making your s'mores, and don't leave one side exposed to the flame for too long.
Serve them as soon as they're done.
S'mores are best served and eaten as soon as they're done. Leave them sitting for too long and the chocolate won't be gooey anymore and the marshmallows will be hard to chew.
Extend Lifelines to Needy Breast Cancer Patients

On National S'mores Day, share more than just your love of s'mores to your community. There are people in your city or town who are struggling to fight off life-threatening diseases such as breast cancer, a disease that, unfortunately, is not cheap to treat. Because of the high cost of treatment, destitute breast cancer patients are left to fight a losing battle against breast cancer.
Without opening your wallet, you can help breast cancer patients get the medical assistance they need. All you need to do is to donate any vehicle you no longer use or need to us at Breast Cancer Car Donations.
We'll turn your auto into a fund-generating tool for our charity partners by selling it through an auction. Once your vehicle is sold, we'll use the proceeds to support the comprehensive breast health services that our partners provide to all individuals in need, particularly the uninsured and underprivileged breast cancer patients.
Thanks to your donation, more of these patients will be given financial assistance to cover the cost of their treatments, physician visits, medications, and follow-up care. Other beneficiaries will get to receive free breast cancer screening and prevention and education services.
You'll also benefit from your charitable contribution since it will entitle you to receive a maximized tax deduction in the next tax season. Moreover, we'll provide you with our free pickup and towing service wherever you are in the United States.
You might also be delighted to know that we accept almost all kinds of vehicles, even damaged ones that are no longer running.
For more information, feel free to visit our FAQs page. If you have questions or concerns, call us at 866-540-5069 or leave us a message here.
Use Your Power to Save Lives Today!
You have the power to provide life-saving assistance to destitute breast cancer sufferers in your community. You can do this by teaming up with us at Breast Cancer Car Donations and donating to us your unwanted vehicle. Give us a ring at 866-540-5069 or fill out our online donation form now!