3 Tips for Improving Your Creativity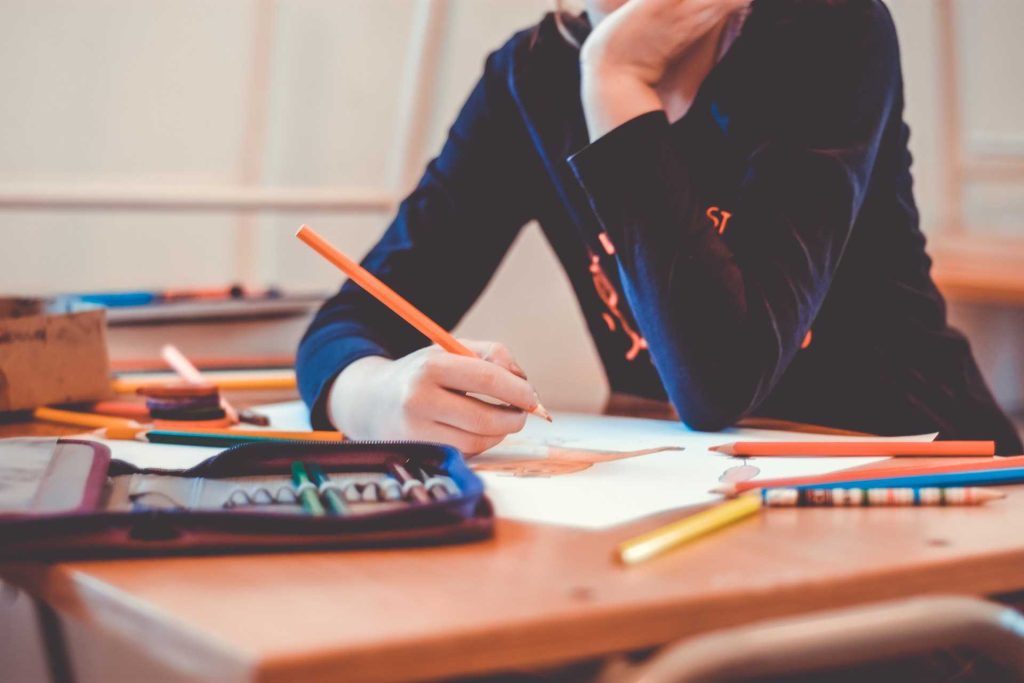 Let Your Creative Juice Flow as We Celebrate National Creativity Day on May 30th!
Do you believe that creativity is something that only a few individuals are gifted with? Perhaps you think that it's simply an innate talent that not all people have. However, what if we told you that this idea of creativity is far from the truth?
Contrary to what you might have been led to believe, creativity isn't limited to musicians, artists, or writers. It's a skill that can be developed by just about anyone.
Since May 30th is National Creativity Day, we encourage you to go out on a limb and do something to let your creative ideas flow like they never did before.
What is Creativity?
Creativity allows an individual to come up with new and imaginative ways to generate solutions to existing problems and anticipated situations. It involves the process of turning original concepts and ideas into reality. Creativity is an extremely valuable skill that can be developed by anybody.
How Can You Boost Your Creativity?
Now that you know that you can exercise your creativity like you're trying to develop a muscle, you'll need to put time aside to do so. Here are some of the most practical ways to boost your creativity and challenge the existing traditional assumptions:
Did you know that according to studies, one of the best ways to foster creative thinking is to broaden your knowledge in areas that you're not familiar with? This implies that when people try to learn something new, their chances of coming up with new ideas greatly increase. Since new and original ideas come from various interconnections among old ones, collecting pieces of information about any subject can naturally cause them to come together when you're being confronted with certain challenges in any given setting.
Change your surroundings.
If you want to cultivate creativity in your life, try changing your physical and social environment. You may not have much control over your work environment if you work in an office. However, you can still find ways to make changes to the things around you. For instance, you can replace the stuff on your desk. You can sit with new co-workers and invite colleagues from other departments to lunch. You'll be surprised at the creativity nudges you'll be getting from trying to make small changes in your physical and social surroundings.
Preserve every idea that comes to you.
Remember how J.K. Rowling didn't hesitate to jot down her initial ideas for Harry Potter and the Sorcerer's Stone on a napkin while she was waiting for a train in 1990? The moment you capture even the smallest component of an idea, you must do all you can to preserve it by writing it down in your notebook or your smartphone note. Too many people tend to brush off their creative ideas without realizing that capturing them whenever inspiration strikes will enhance their creativity.
Destitute Breast Cancer Sufferers Need Your Help
You can find destitute breast cancer patients almost everywhere in the country, most likely even in your community.  You can easily lend a helping hand to them by simply donating a vehicle to us at Breast Cancer Car Donations. Your act of charity will surely help them in their journey to recovery.
We work with IRS-determined 501(c)3 nonprofit organizations that are dedicated to providing comprehensive breast health services to all individuals who need them.
We auction off all vehicles donated to us and transfer the proceeds to our charity partners. These charities use the money to provide uninsured and cash-strapped breast cancer patients with financial assistance, easy access to medical facilities for their treatment, counseling, breast cancer screening, and other breast cancer prevention and education services.
Donating a vehicle to us will not only cause you to make such a huge impact on the lives of individuals and their families whose lives have been touched by breast cancer, but you will also give yourself a permanent break from maintaining a vehicle that you no longer want or need. Plus, our team will handle your vehicle's pick up and towing wherever you are in the country, and we won't charge you anything for it.
What's more, you can count on us to sell your vehicle for the highest price possible so that you can claim the maximum tax deduction from it in the next tax season.
To learn more about Breast Cancer Car Donations, feel free to visit our FAQs page. As for the types of vehicles we normally accept, you can check them out here.
If you have questions regarding our donation process, you can contact us at 866-540-5069 or leave us a message here.
Help Us Fight Breast Cancer Today

Your journey as a donor begins with you filling out our online donation form or ringing us up at 866-540-5069. With our combined efforts, we can bring breast cancer numbers down in your local area. Donate a vehicle to Breast Cancer Car Donations today!