3 Reasons Why You Should Scrap the Burnout on National Goof Off Day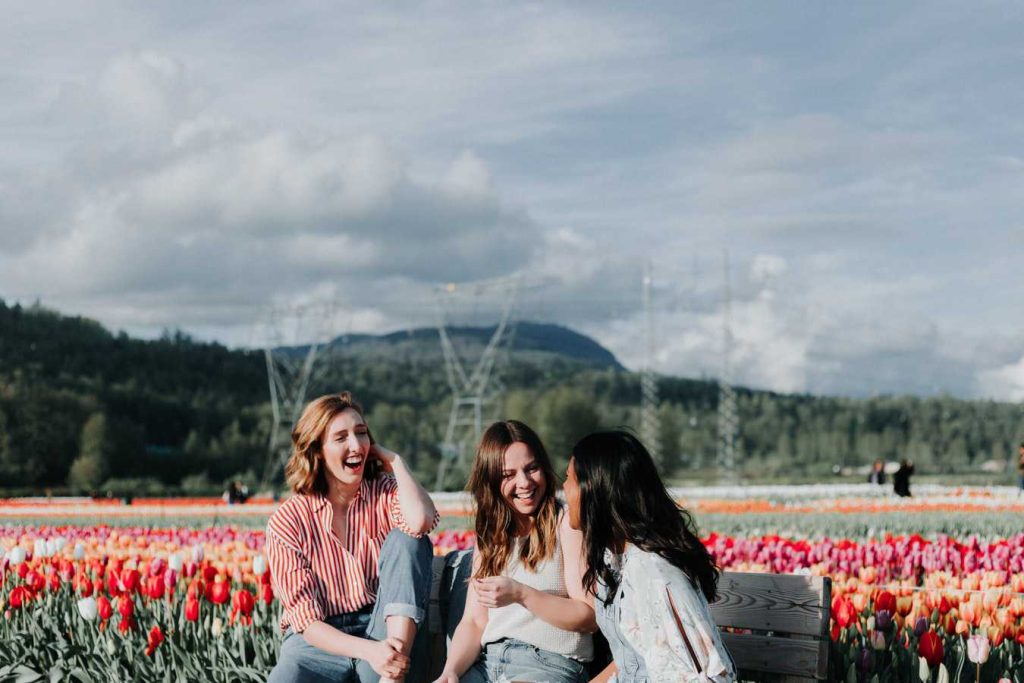 Plug in a Little 'Me Time' on March 22nd — National Goof Off Day!
Did you know that goofing off can make you even more successful? Working is great, but overworking can stretch anybody's concentration thin. The overworked person's problem-solving abilities are stifled when the pool of creativity dries up.
Before you burn yourself out, National Goof Off Day on March 22nd gives you a chance to take a deep breath, relax, and add a "do nothing" tab to your itinerary. As soon as you let your attention drift away, your brain and body will thank you for it.
3 Good Reasons Why You Should Overcome Overworking on National Good Off Day
It's easy for most people to get too caught up in the daily grind that they even feel guilty about taking a step back to keep their sanity. However, it's only a matter of time until the stress that results from the never-ending cycle of demands at work and at home becomes too much for their minds and bodies.
If you're in dire need of a break, Breast Cancer Car Donations encourages you to push the reset button on National Goof Off Day. Here are some of the best reasons why you should do so:
Did you ever wonder why great ideas often dawn on you when you're in the shower? When you let yourself loose and your mind is a complete blank, it becomes the perfect canvas for inspiration and creativity.
If you could use a little productivity boost, the best thing you can do is to stop what you're doing and take a much-needed break. It doesn't mean that you have to quit your job or anything like that. Goofing off when your stress levels are extremely high will help you look at things from a different perspective and develop new approaches to solving certain issues.
It encourages social engagement.
In most cases, people tend to work in silos and spend countless hours chained to their desks. They barely even talk to the person who's sitting next to them. If you're someone who's too busy to make meaningful interactions with your team, you're missing out.
Engaging in stress-relieving social activities that include games or nights out will do wonders in fostering a sense of togetherness. Before you know it, you, along with everyone else in the team, will want to work better together.
It's good for your health.
You probably agree that when your mental, emotional, and physical health suffers, everything else falls apart. Taking extra measures to reboot your mind and body on National Goof Off Day will boost your body's immune system, improve your workplace efficiency, and enhance your personal well-being.
Fight Breast Cancer in Your Community Today!
Once you've had your share of fun on National Goof Off Day, don't forget to extend the happiness to others as well. If you have an extra car that you no longer use, consider donating it to Breast Cancer Car Donations to support the women in your community who have been diagnosed with breast cancer.
We'll sell your vehicle through auction and use the proceeds to help fund the various comprehensive breast health services of our charity partners. These IRS-certified 501(c)3 nonprofit organizations provide uninsured and underserved breast cancer patients with easy access to medical facilities where they can undergo full treatment. They also provide breast cancer survivors with follow-up care. Other beneficiaries receive free breast cancer screening and prevention and education services.
In case you're not aware, becoming a donor has its own set of perks as well. Since your donation is 100-percent tax-deductible, you'll have the chance to reduce your tax burden in the next tax season. Plus, you'll have your unwanted car hauled away by a licensed towing company at no cost to you.
We accept nearly all types of vehicles regardless of their age or condition. You can make your donation wherever you are in the United States since we have vehicle donation programs in all 50 states.
For more information on our vehicle donation program, visit our FAQs page. For inquiries, you may call us at 866-540-5069 or leave us a message online.
Touch Hearts with Your Car Donation

You will certainly touch the hearts of breast cancer patients with your car donation. Call us at 866-540-5069 and we'll happily walk you through our quick, easy, and convenient donation process. You can also kick-start your donation process by filling out our online donation form. Make this year's National Goof Off Day extra special by donating a vehicle to help fight breast cancer in your community.