3 Positive Affirmations to Say to Yourself on Say Something Nice Day this June 1st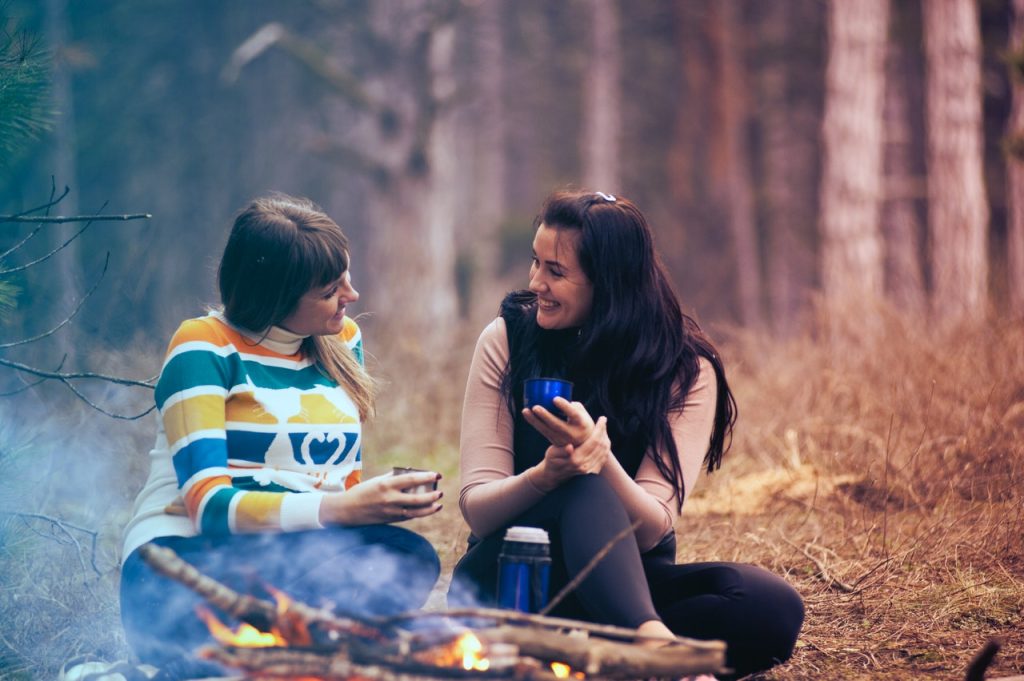 Words Can Make or Break a Person's Reality
Did you know that your words are powerful? Words can provide people with the encouragement they need to press on or a reason to give up. Your words carry such enormous weight that they can either shape or misshape your reality or someone else's for years.
According to research, positive and negative words can have a tremendous impact on an individual's psychological well-being. For this reason, they play a crucial role in the outcome of that person's life.
The power of words takes the spotlight on the first of June as we celebrate Say Something Nice Day.
You've probably been saying positive words to some people you know to inspire them. On Say Something Nice Day, why don't you take this opportunity to say positive words to yourself as well?
Encouraging Words to Build Yourself Up
Believe it or not, the words that you say to yourself can deeply affect your perspective. Have you always been your own worst critic? Breast Cancer Car Donations encourages you to stop being too hard on yourself and start saying these encouraging words to build yourself up.
1. It's going to be an awesome day today.
There's nothing like these reaffirming words to set yourself up for a wonderful day ahead. Deciding to cultivate a positive outlook and mentality will allow you to become better prepared to shrug off any type of adversity that may strike you.
2. I can control myself.
Saying these words to yourself will remind you of how important it is to control your own actions and attitude in any given situation. Although we can't control everything that may happen in life, we can decide on how we respond.
3. I am strong.
Having a strong body is always a good thing, but without a strong mind, it wouldn't make any difference. Reminding yourself that you're strong doesn't have anything to do with the number of pull-ups or push-ups you can do. It's all about how strong you are as a person. This has everything to do with how you've been managing to overcome the challenges in your life.
Do Something Nice for Needy Breast Cancer Patients in Your Community
Saying encouraging words to yourself and others will always yield positive results. You can take it up a notch higher by doing an act of charity that can make a difference in the lives of destitute breast cancer patients in your area. We're talking about donating your old and unwanted car or any other vehicle to us at Breast Cancer Car Donations.
We will auction off your donation and use the funds to support our breast cancer-focused charity partners, enabling these IRS-certified 501(c)(3) nonprofit organizations to continue delivering a range of breast health services to more individuals in need.
Deserving breast cancer patients in your area will get the chance to undergo full treatment and receive financial assistance to cover the costs of their hospital fees, medications, and follow-up care.
We'll pick up your donation from anywhere in the country at no cost to you. We'll also send you the 100% tax-deductible sales receipt of your car by mail within 30 days after its sale. This will entitle you to enjoy the maximum tax deduction due you in the next tax season.
While these material rewards are something that you can look forward to, the best thing about handing over your vehicle to us is the priceless joy of knowing that you've done something to bring breast cancer numbers down in your community.
Our donation process will only take you a few minutes to complete. All you have to do is contact us.
Since we're not picky, don't hesitate to donate any type of vehicle regardless of its age or condition. We are affiliated with several towing companies all over the country, which means we can collect your donation from any location within the United States.
If you need more information about our donation process, visit our FAQs page. If you have any concerns or questions, you may call us at 866-540-5049 or write to us here.
Donate Your Beater on Say Something Nice Day

Celebrate Say Something Nice Day on June 1st by doing something truly nice such as donating your unneeded vehicle to Breast Cancer Car Donations. We'll use it to help save the lives of breast cancer sufferers in your community. Call 866-540-5069 or fill out our online donation form now!