3 Ideas for Spending More Time with Your Family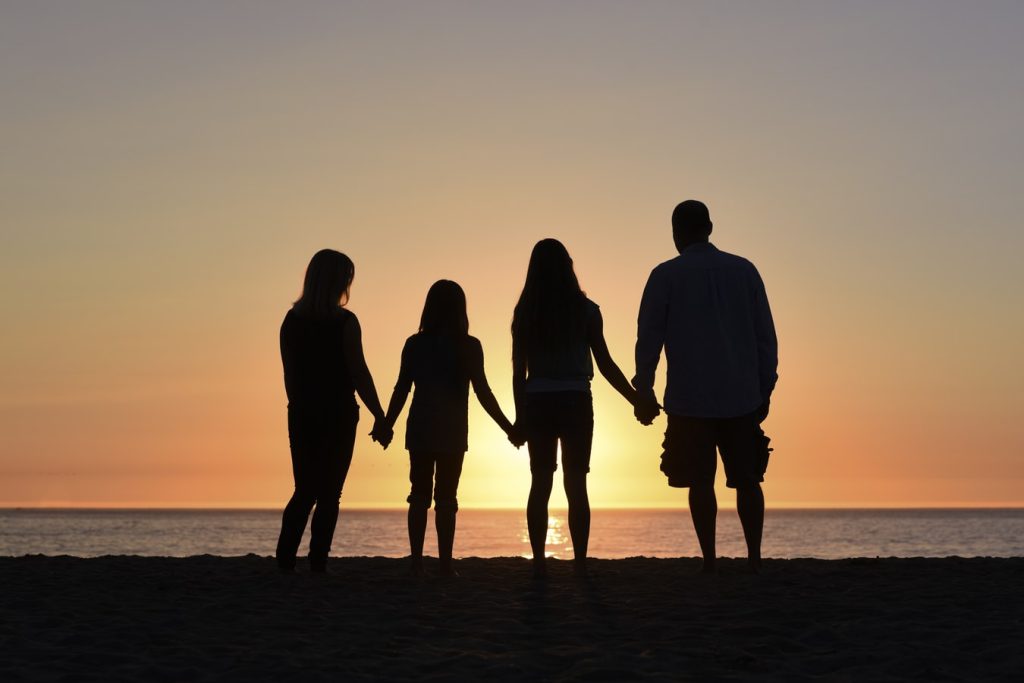 Give Your Spouse and Kids What They Need the Most on May 15th — International Day of Families
Did you know that according to research, many of today's moms and dads spend 40 percent less time with their kids than parents did about a generation ago? If you're like most working parents, you need to understand that nothing is more important than the opportunities that you're lucky enough to have to create beautiful memories with your spouse and kids. Amid the hustle and bustle of life, you have to be intentional in spending quality time with your family.
To keep your family healthy, cohesive, and strong is to give them your time. Aside from cultivating strong relationships among your family members, spending time with them will also instill a sense of security, help in coping with overwhelming challenges, fill each of your children with confidence, boost your marriage, and establish family values. You can spend a lifetime working like a dog, but keep in mind that your children are only young once and your spouse misses you more than you think.
3 Ideas for Spending More Time with Your Family
Since May 15th is the International Day of Families, we want to encourage you to give your spouse and kids what they need the most — your time. Here are some of the best ways to spend quality time with the family you love.
1. Go on a family vacation.
You can decide to go on an amazing cruise, head down to an amusement park, have a staycation, or set up a tent and build a fire in the great outdoors. A family vacation that's taken at least once a year will give you and your kids something to be excited about. The fun memories you'll create during those vacations will surely be some of the best ones you and your children will long remember.
2. Share at least one meal.
Family dinnertime isn't just about eating together. It's also about catching up with each other's lives and fostering a sense of unity in your home. This is your chance to hear about the details of your preschooler's latest "invention," your teenager's upcoming basketball varsity tryouts, the new recipe that your wife is testing out, or the challenges that your husband is going through at work. Each time you lend an ear to your loved ones, offer a piece of advice or a word of encouragement, you impart a sense of worth to them.
3. Serve others together.
Another meaningful way to spend time together with your family is to look for ways to help others in need. For instance, you and your family might want to prepare a special meal for someone who just had a baby or you might want to help your elderly neighbor pull out the weeds in their yard. Your kids will not only enjoy the time you spend together to help others, but they'll also learn about the importance and value of helping others.
Donate Your Extra Vehicle to Help Others
When you donate an unneeded vehicle to Breast Cancer Car Donations, you'll teach your children about kindness and generosity aside from feeling good about yourself for doing something worthwhile,
At the same time, you'll help the people in your community gain access to various comprehensive breast health services. We'll auction off your donated vehicle to contribute funding to the IRS-certified 501(c)3 non-profit organizations that we have partnered with.
These charities provide financially challenged breast cancer patients with easy access to medical facilities where they can undergo full treatment. They also offer free breast cancer screening as well as other breast cancer prevention and education services.
You'll also benefit from your donation since it will entitle you to receive a top tax deduction in the next tax season. Moreover, we'll pick up and tow your vehicle for free wherever it is located in the United States. Check here for the comprehensive list of vehicle types that we welcome in our program.
For more details about our vehicle donation program, feel free to visit our FAQS page. If you have any questions, call us at 866-540-5069 or leave us a message here.
Do Something Special Today

How about celebrating May 15th — International Day of Families by doing something remarkable that will greatly benefit the struggling breast cancer patients in your community? Call us at 866-540-5069 or fill out our online donation form to make your car donation now!