3 Hobbies To Try While Stuck Inside Because of the Coronavirus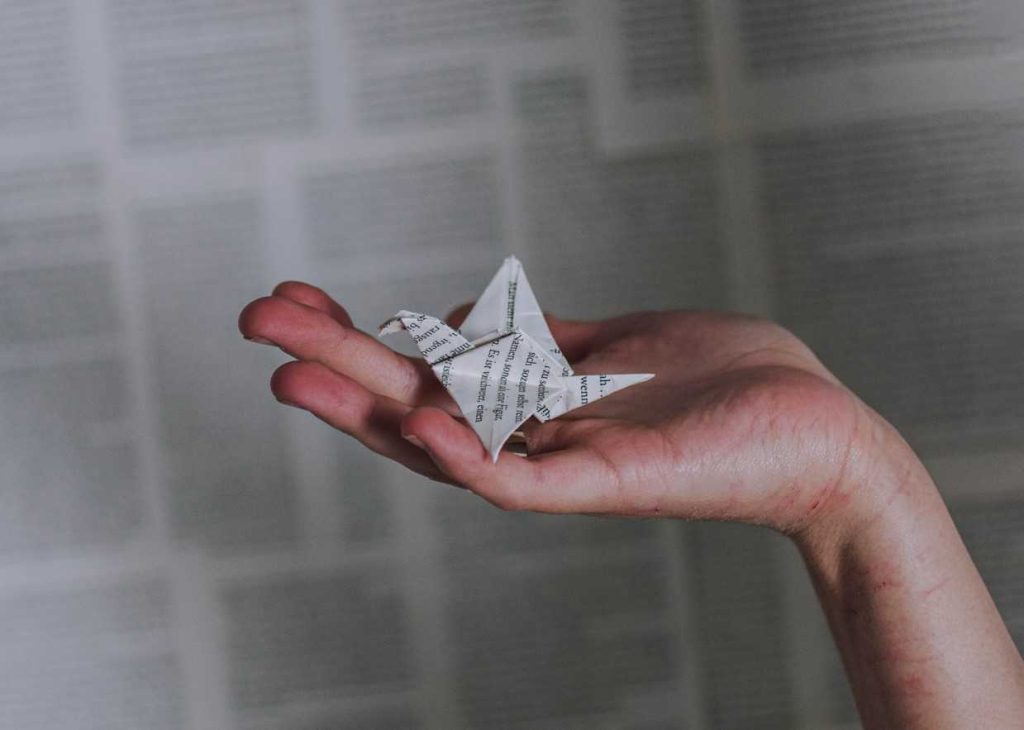 3 Hobbies to Try While Stuck Inside Because of the Coronavirus
A lot of people are going stir-crazy being stuck at home for so long as the coronavirus outbreak rages on. To curb the spread of the dreaded COVID-19 disease, authorities worldwide have initiated measures such as home quarantines and social distancing, leaving many people stuck in isolation in their own homes.
Staying at home, surrounded by all our gadgets and creature comforts, is not really that bad for many of us. We have a lot of free time on our hands, which we can use to bond closer with our families and get extra hours of sleep. We can now binge-watch our favorite TV series or movies, play videogames, and bring out our good old-fashioned board games.
You might even want to try your hand at developing a new skill or hobby to help you pass the time. Stay busy and check out these three hobbies that you normally wouldn't have the time to take up.
The art of paper-folding, Origami comes from the Japanese words "ori" (which means "folding") and "kami" (which means "paper"). Origami takes time to get good at it. The level of difficulty depends on what you're trying to make. Origami is a cool and interesting way to spend your extra downtime at home. Practice your heart out, and when the outbreak blows over, you'll have learned something cool to impress your friends at the office.
Have you been bombarded with photos of numerous pastries on social media? People have been sharing pictures of the cupcakes, muffins, brownies, and other baked foods they've been getting themselves busy doing to pass away time while on home quarantine. If you want to learn something that's useful and impressive at the same time, baking is the way to go. Spend your free time in the kitchen practicing your baking skills, and you'll find yourself making that cupcake or brownie a little better with each batch. With enough practice, you might find yourself skilled enough to start a side-gig selling your own baked goodies later on.
Being fluent in another language is always handy. It sets you apart from most people who only know how to speak one language. There are a lot of free lessons and tutorials online for language learning. All you have to do is sit down and take the time to learn it. Polish your speaking skills and build your language arsenal by learning a new language.
Extra Time a Luxury for Struggling Breast Cancer Patients
While people search for ways to pass the time by finding new hobbies, many of those struggling with breast cancer are simply hoping for a little more time to spend with their loved ones. Without the financial resources to pay for the skyrocketing costs of their treatment, these breast cancer patients are fighting an uphill battle, which they can only hope to win if they get the support they badly need.
You can help provide them such support without hurting your pocket one bit. In fact, you can even personally benefit from it. All you have to do is to donate any vehicle that you no longer use or need to Breast Cancer Car Donations.
We'll turn your clunker into a vehicle of hope for needy breast cancer patients by selling it through auction and using the proceeds to help fund our IRS-certified 501(c)3 non-profit partners. Your donation will help support the programs and services that these charities provide to their beneficiaries. These include easy access to medical facilities so they can undergo full treatment, free breast cancer screening, and other breast cancer prevention and education services.
You can make your donation in the safety of your own home and without putting yourself at risk at any point in our donation process.
As a donor, you will be entitled to a top tax deduction, which you can claim in the next tax season. Expect a tax-deductible receipt in your mailbox a few weeks after we sell your donated vehicle. You will also benefit from our free pick-up and towing service, which is available in all parts of the country.
We accept almost all vehicle types, including those that are no longer in good shape.
For information about our vehicle donation process, head over to our FAQs page. You can also give us a call at 866-540-5069 or leave us a message here.
Help Save Lives Today!

Your hunk-of-junk can become a vehicle of hope for destitute breast cancer patients. Help us at Breast Cancer Car Donations save and transform their lives. Call us at 866-540-5069 or fill out our online donation form now!