3 Hearty and Healthy Winter Stew Recipes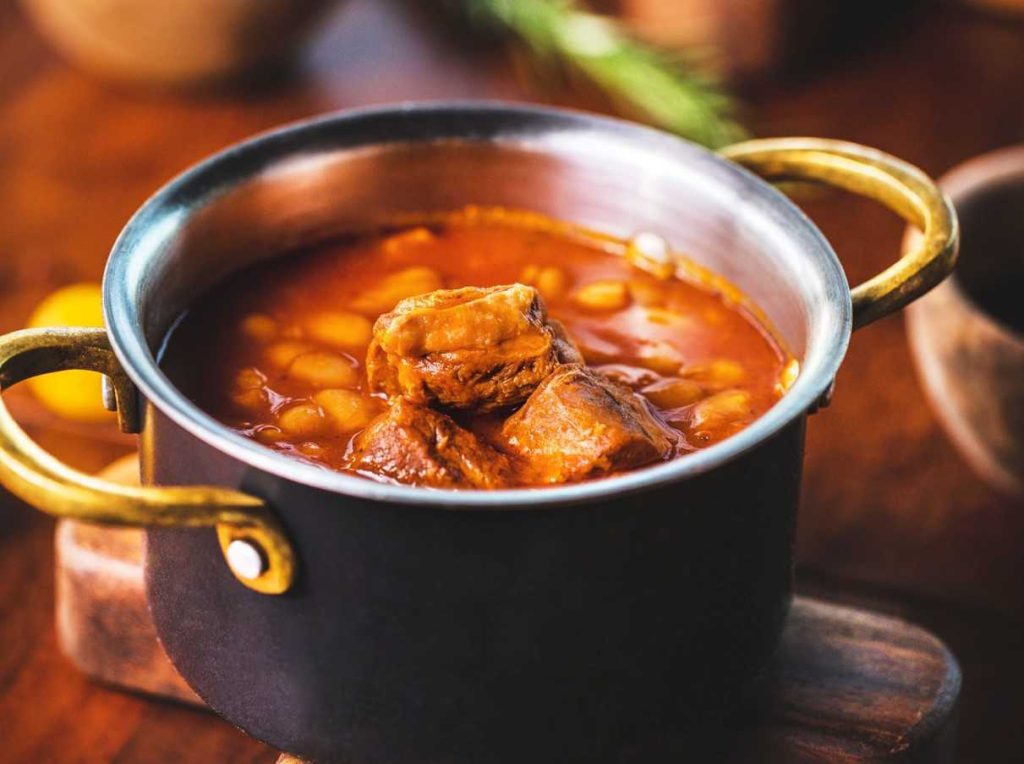 Eating Stew Keeps You Warm and Healthy!
Stews are the number one go-to food when you want to warm up during the coldest days of the year. They're easy to cook, and you can even slow-cook one to enjoy later on.
Aside from giving you warmth, stews are also packed with healthy ingredients. Creating a stew out of vegetables like carrots, mushrooms, potatoes, and greens can give you food that's not only filling but also nutritious. Not only that, but cooking stew also encourages you to explore your creative side and maybe even create a comforting and nostalgic feeling that can warm the heart.
Although there are several types of stews you can enjoy, you must have your own favorites. Whether you prefer a classic stew or one that's cooked in red wine, you can never go wrong with a warm and inviting bowl of happiness.
Ride Out the Winter Season with These 3 Stew Recipes
There's nothing like a comforting bowl of stew to keep you warm and healthy during the cold winter months. Breast Cancer Car Donations shares these three mouth-watering stew recipes to help you ride out the winter season:
1. All-American Beef Stew
If you love eating beef, then you're in for a treat with the All-American Beef Stew. With the chunky beef coated with a rich sauce, you surely won't regret staying in for the day and enjoying a bowl of this all-time favorite American stew. Here's how to cook it:
Ingredients:
1-pound beef, cut into 1-inch cubes
2 medium-sized carrots, cut into 1-inch slices
1 medium potato, peeled, cut into 1-inch cubes
1small onion, cut into 1-inch pieces
1 tablespoon Worcestershire sauce
1/2teaspoon thyme leaves, dried
3 tablespoons all-purpose flour
2tablespoons red wine, optional
How to Cook All-American Beef Stew:
1. Melt 1 teaspoon of butter on a pan, then add the beef and cook in medium heat for at least 5 to 7 minutes until it appears brown.
2. Place the beef in a slow cooker and add all the ingredients except peas, flour, and wine (optional). Leave it to cook for 5 to 6 hours.
3. Remove the bay leaf and add the peas to the slow cooker.
4. In a bowl, mix flour, water, and wine and stir until smooth. Add the mixture into the beef and stir constantly. Cook the mixture in high heat until the sauce thickens.
2. Winter Oven Beef Stew
For many, winter oven beef stew is the best cold-weather meal. Add a loaf of bread and you're all set to enjoy a hearty stew in a pot. Here's how you can make it:
Ingredients:
6 tablespoons of all-purpose flour, divided
1/4 teaspoon of salt (optional)
1 chopped medium-sized onion
1-1/2 pounds of boneless beef chuck roast in 1-inch cubes
1 tablespoon of canola oil
3 large peeled potatoes cut into 1-inch cubes
1 can of stewed tomatoes, cut up
3/4 teaspoon thyme, dried
1/2 cup of thawed frozen peas
3 carrots, medium-sized, cut into 1/4-inch slices
How to Cook Winter Oven Beef Stew:
1. In one bowl, mix 4 tablespoons of flour and ¼ teaspoon of pepper. You can add salt if you want, but be sure not to go over ¼ teaspoon of salt. Add the beef piece by piece and turn it over to coat it.
2. Add oil to the pan with the beef. Place pan on a medium heat oven until the beef is brown. Add the onion into the pan. When the beef is tender, add the garlic to the mix and cook for another minute.
3. Add the remaining flour and pepper mixture. Pour the broth and stir.
4. Carefully add the thyme, tomatoes, and beef. Cover with an aluminum foil and place the pan back into the oven.
5. Set the oven to 350° and let the stew bake for 1 hour and 15 minutes.
6. After it's cooked, add the potatoes and cover it again. Leave it for 5 minutes before serving it to the family.
3. Moroccan Chicken Stew
Americans love Moroccan Chicken Stew because it's easy to cook and features the wonderful taste of Moroccan spices. A piping hot bowl of this hearty and healthy stew will definitely change your idea of chicken stews.
Ingredients:
1 – 1/2 lbs. boneless, skinless chicken thighs or breasts, cut into 2-inch chunks
1 tablespoon of olive oil
1 medium-sized onion, chopped
1 teaspoon of ground coriander
15oz can of garbanzo beans, rinsed and drained
1/2 cup of loosely packed fresh coriander (cilantro) leaves
1/4 cup pimiento-stuffed olives, optional
How to Cook Moroccan Chicken Stew:
1. Put oil into the pan and place it in a 6-quart Dutch oven set in medium heat. Add the onion and cook it until it reaches a golden-brown color.
2. Thoroughly mix flour, cumin, coriander, salt, cayenne, and cinnamon in one bowl. Add the chicken into the mixture and turn it over to coat all sides evenly.
3. Put the chicken together with the cooked onion in the Dutch oven and cook for 7 minutes. Turn the chicken now and then to prevent it from sticking to the pan.
4. Add the tomatoes, beans, raisins, and water and let it simmer for 5 minutes. Stir the mixture occasionally.
5. Add cilantro and serve.
Enjoy these three hearty and healthy winter stew recipes that will surely give you warmth and comfort from head to toe. What are you waiting for? Make a big pot so that you can enjoy your stew for days!
Help Breast Cancer Patients in Your Community
Aside from stews, did you know that you can warm people's hearts by donating an old and no-longer-used vehicle to Breast Cancer Car Donations?  We sell all vehicles donated to us, with the proceeds going straight to our nonprofit partners.
These IRS-certified 501(c)3 nonprofit organizations use the funding to sustain their delivery of critical services to their beneficiaries. The services include financial assistance to uninsured and underprivileged breast cancer patients, easy access to medical facilities for their treatment, counseling, breast cancer screening, and other breast cancer prevention and education services.
With your donation, you can surely make a huge impact on the lives of the people in your community.
To show our appreciation for your generosity, we'll pick up whatever type of vehicle you're donating and wherever it is located for FREE. We'll also handle all the paperwork on your behalf. To top it off, we'll make sure that you'll get to receive the maximum tax deduction for your donation.

Ready to Donate?
If you're ready to donate a vehicle for the benefit of breast cancer patients in your local area, call us at 866-540-5069 or fill out our online donation form now! You will certainly touch the hearts of many with your donation.