3 Great Ways to Celebrate Family Fun Month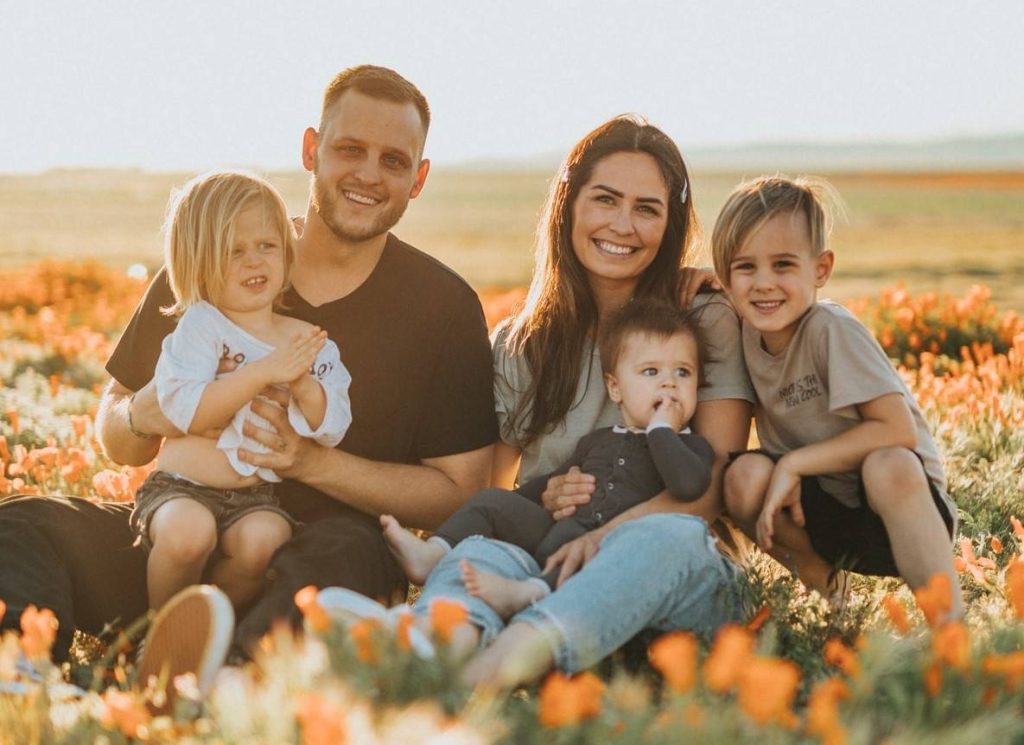 This August, Nurture the Bonds that Hold Your Family Together
The world has changed so much over the years. However, one of the few things that have remained the same is the importance of family. When everything seems hopeless and everyone else has turned against you, you can always rely on your family for support.
August is a month when we recognize the importance of family bonds and the need to nurture them. Family Fun Month serves as a reminder for everyone that no matter how busy life gets, we need to make time to strengthen the connections that we have with our own family. On your best or worst days, your family will always be there for you when you need them, just as you will always be there for them when they need you.
Having fun with your family is important in building strong family bonds and identity. These bonds should last a lifetime even when you or your children already have your own families.
During your fun times together, you'll not only create memories to cherish for ages but also nurture quirky traditions that'll make your family unique. These include inside jokes that only your family members can relate to and funny songs or dance moves that won't make sense to outsiders. This fun stuff helps set your family apart, making it special.
Make the most out of Family Fun Month this August by spending it with days and activities full of laughter alongside your beloved family members.
How You Can Celebrate Family Fun Month
Summer is drawing to a close and school is almost back. Soon, the kids won't have that much free time as books and exams will take them away for another hectic school year. Don't waste the month of August. Celebrate it with your family while most of them (especially the young ones) can still spare the time. Enjoy Family Fun Month and use it to be closer to one another. There's no better way for you to enjoy the day than being surrounded by your family.
Check out some activities you can do with your family to have a blast during Family Fun Month this August.
Explore your family tree.
Don't worry; it's not as boring as it sounds. Exploring your family tree is something that adults can find interesting and fun as well. Get to discover things about your ancestors that you didn't know about. You'd be surprised what you might discover. For instance, you might find out that your quirks and behaviors were also shown by your great-great-grandfathers!
The best place to start with your family tree will be the current members. You then work back from there. When you get to a point where you can no longer remember the ones higher up the tree anymore, hit the local library or online resources for clues.
Play fun, semi-competitive games with each other.
Divide the participating members into teams and then have fun competitions with each other! Whether you do them all in one fun-filled day of activities or you have a different game or contest each week for the entire month of August, it's up to you. Some individuals are more hyped and ready to participate if there's some form of competition going on. Make sure to prepare unique prizes for the winners. No need to buy expensive ones; fun prizes or even chocolates will be enough (they'll probably end up sharing these anyway).
Share your blessings and connect with other families.
Give Family Fun Month an extra twist and make it more special by connecting with other families in your neighborhood. Show your support to these families who are struggling in life, including those who are experiencing financial difficulties and those who have someone suffering from a disability or a life-threatening sickness. Brainstorm together with other families and think of the best ways your group can lend a helping hand.
Help Suffering Breast Cancer Patients this Family Fun Month

There are people in your locality who are struggling to fight off breast cancer with their very limited financial resources. You can celebrate Family Fun Month in a most meaningful way by giving away something for their benefit that will not hurt you one bit and will even be beneficial to you.
If you have a car that you're no longer using, hand it over to us at Breast Cancer Car Donations and we'll use it to try and save the lives of destitute breast cancer patients in your area.
We will auction off your donation and use the funds to support our charity partners, giving these IRS-certified 501(c)3 nonprofit organizations additional resources to continue delivering a range of breast health services to more individuals in need. Beneficiaries in your area will get the opportunity to undergo full breast cancer treatment and receive financial assistance to cover the costs of their hospital fees, medications, and follow-up care.
As a donor, you will be entitled to a top tax deduction. Expect a tax-deductible receipt in your mailbox a few weeks after we sell off your donated vehicle. You will also benefit from our free pickup and towing services, which are available in all parts of the country.
We offer you the easiest way to get rid of an unwanted car. Our donation process is super easy, and you don't even have to deliver your donation in person. All you need to do is to contact us either by phone or online.
We welcome almost all types of vehicles, even damaged ones that are hardly running.
If you're interested to learn more about our donation program, feel free to visit our FAQs page. For inquiries and concerns, call us at 866-540-5069 or send us a message here.
Bring Hope to Breast Cancer Sufferers Today!
This Family Fun Month, partner with us at Breast Cancer Car Donations by taking part in our vehicle donation program. Let's bring hope to destitute breast cancer patients who can't afford the high cost of treatment. Give us a ring at 866-540-5069 or fill out our online donation form today!