3 Exciting Ways to Celebrate the Summer Solstice With Your Family on June 20th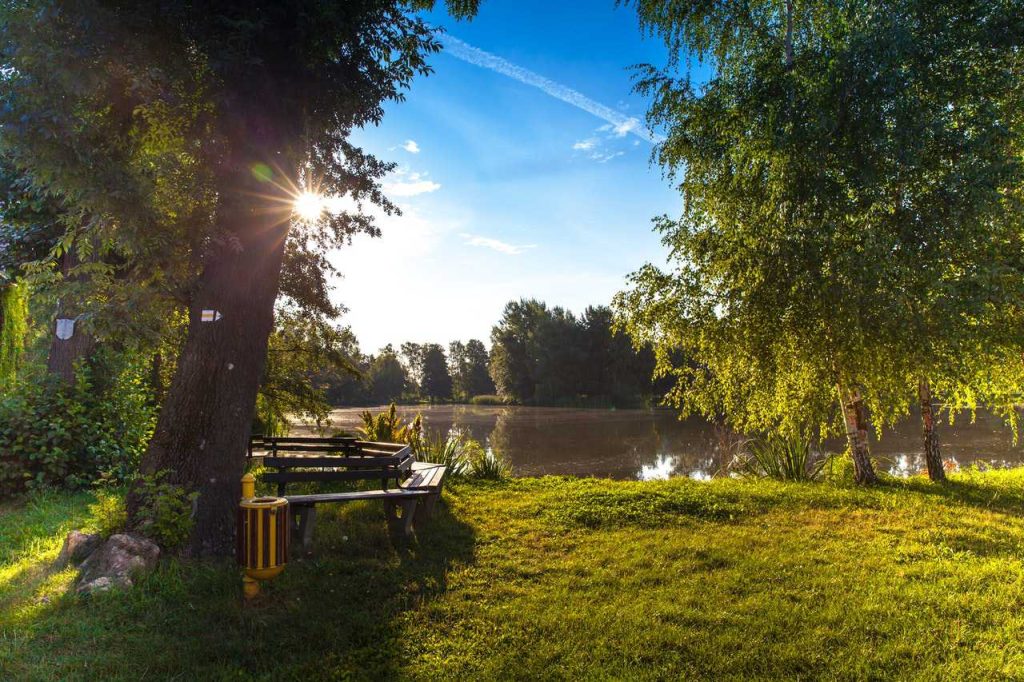 Brace Yourself for Lots of Summer Fun!
Did you know that the summer solstice marks the beginning of the summer season? This special occasion is celebrated by various cultures in different ways. People express their acknowledgment of the life and energy that the Earth has been providing them by organizing midsummer celebrations that usually involve singing, dancing, bonfires, festivals, and fairs.
With the summer solstice happening on June 20th, you're probably trying to come up with fun things to do to celebrate it with your family. With longer days and shorter nights, you'll want to start spending some time outdoors.
How to Celebrate the Summer Solstice with Your Family
The best way to celebrate the summer solstice this year is by spending it with the people who matter to you most — your family. Breast Cancer Car Donations shares a few ideas on how you and your loved ones can make the most out of the extra hours of daylight.
1. Play outdoors!
Encourage your kids to put down their electronic devices and play outdoor games with the rest of the family. Whether you decide to set up an obstacle course, play ball games, or take the portable pool out, it's your call. While you can always check out a plethora of fun games and exciting activities on the internet, the best options include water games or backyard art projects.
2. Plant something in your garden!
It doesn't matter if you have a small garden or a massive lawn. You can mark the occasion by planting some flowers, vegetables, succulents, or anything that you and your family want to grow. You'll be surprised at how your younger kids would love to get their hands dirty as they try to grow their own plants. You can make this family activity more exciting by encouraging everyone to name their plant and see which one grows faster.
3. Go for a swim!
There's no better way to spend a long, sunny day than going for a swim. Since summer solstice is the first official summer day, you and your family may want to spend the afternoon hanging out at the pool. Better yet, take this opportunity to teach your kids how to swim!
You Can Easily Help Needy Breast Cancer Victims This Way
Did you know that some breast cancer patients who are undergoing chemotherapy are sensitive to sunlight? Unlike most people who can freely enjoy a day out in the sun during the summer solstice, they stay indoors to avoid sun exposure that may irritate their skin and weaken their immune system.
Sun exposure is just one of the many challenges faced by breast cancer patients. Those who are destitute and uninsured face the biggest problem of all: how to get full treatment to stay alive when they don't have the means to pay for the steep costs of treatments?
The good news is that you can help solve this problem for them. All you got to do is donate any vehicle you no longer need to us at Breast Cancer Car Donations.
Once we receive your donated car, we'll put it up for auction to generate funds for our breast cancer-focused nonprofit partners. All proceeds will be transferred to these charities, enabling them to support their beneficiaries through the comprehensive breast health services that they provide. Thus, thanks to your gift, financially struggling breast cancer patients in your area will be able to gain easy access to cancer facilities where they can undergo breast cancer screening, diagnosis, and full treatment.
You'll be amply rewarded for your charitable contribution. We'll send you the 100% tax-deductible sales receipt of your vehicle a few weeks after its sale. You can use this receipt to claim your top tax deduction in the next tax season.
We'll also provide you with our free professional towing service at your convenience. We can collect your donation wherever you're located in the United States since we have branches in all 50 states. We'll likewise handle all paperwork on your behalf.
However, all these material perks may pale in comparison to the greatest reward you'll get for your act of charity — the priceless feeling of joy and satisfaction for doing something that can help save lives.
If you have any questions or concerns, feel free to contact us at 866-540-5069 or message us here. You may also check out our FAQs page to learn more about our car donation program.
Bring Sunshine into Their Lives Today!

Celebrate the summer solstice this year by bringing sunshine into the lives of women afflicted with breast cancer in your community. A simple vehicle donation is all it would take to make a difference in their lives. Call Breast Cancer Car Donations at 866-540-5069 or fill out our online form now!